Most power banks need you to connect up a cable, but if you're new phone comes with support for wireless charging, chances are you'll be keen to leave behind the hassle of plugging it in.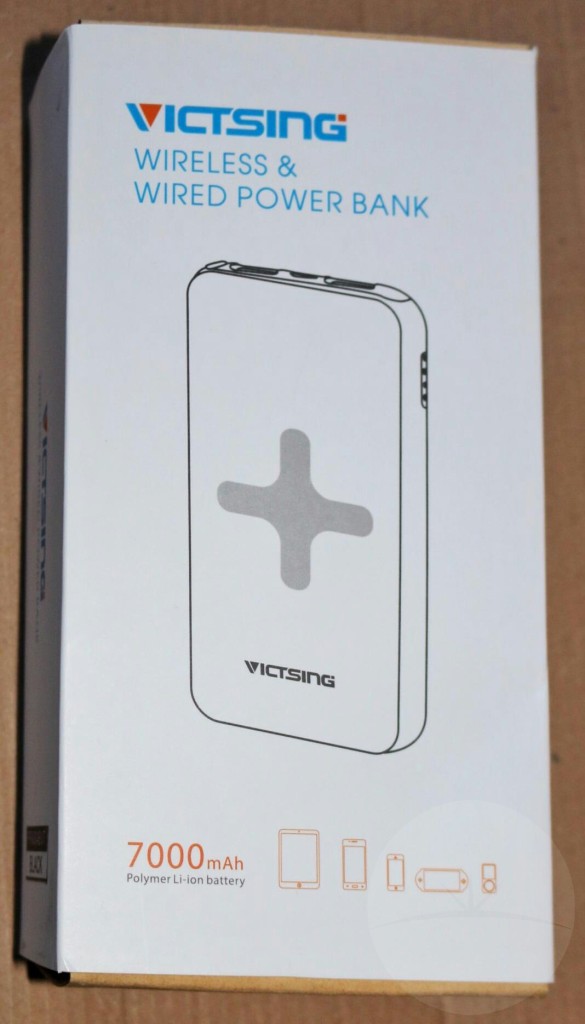 In addition to the usual ports, this power bank from VicTsing has a pad on top which lets you charge any device that is compatible with Qi charging. Qi has quickly become the widely supported standard for wireless charging and has been adopted by quite a few of the latest Android phones and even smartwatches such as the Moto 360 or Apple Watch.
The shell of this compact battery is made from a nice black soft-touch plastic, and has a green raised rubberised plus symbol on top that helps you position your phone correctly for optimal wireless charging and prevents it from sliding around.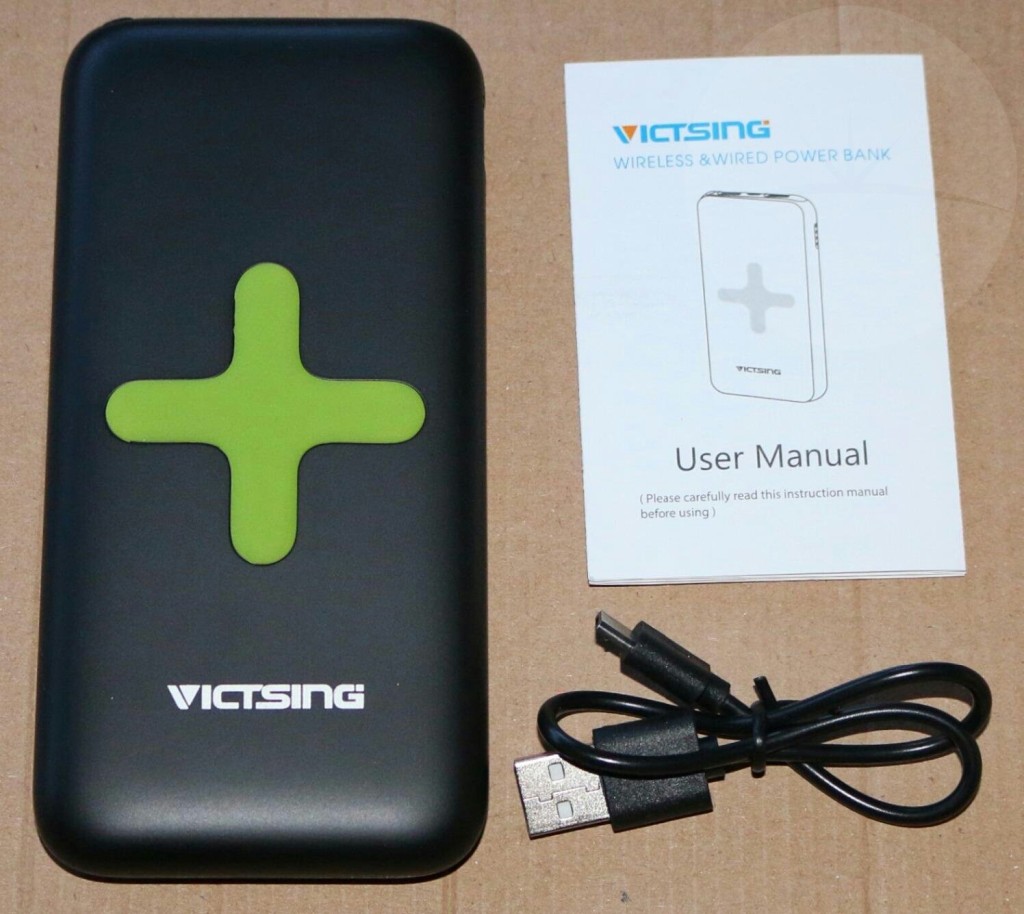 The power button and ports are all situated along one end. Pressing the button powers up the output ports and charging pad (indicated by a small red LED) but you can hold it down again to switch the pad off and save battery. Battery capacity is indicated by 4 bright white LEDs on the side with the rightmost LED flashing during input and output. The ports will also automatically power down if nothing draws power for over 90 seconds.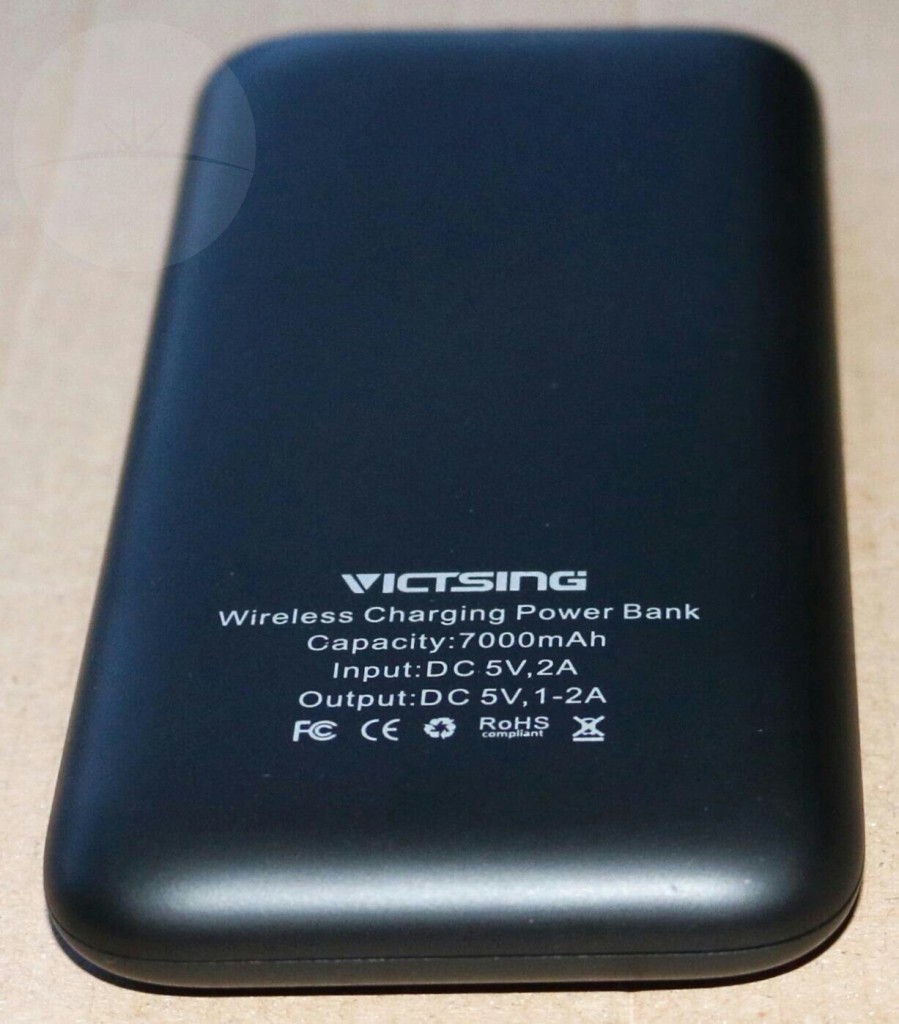 The 7000mAh capacity should be more than enough to fully charge any smartphone twice from empty and will even charge or give a significant boost to most tablets. Although Qualcomm Quick Charge isn't supported, it's two 2A USB output ports do give a pretty fast charge. These ports also have intelligent protection technology included that automatically detect the correct output to safely charge each device "full throttle" while preventing overloading gadgets that can't handle the full 2A.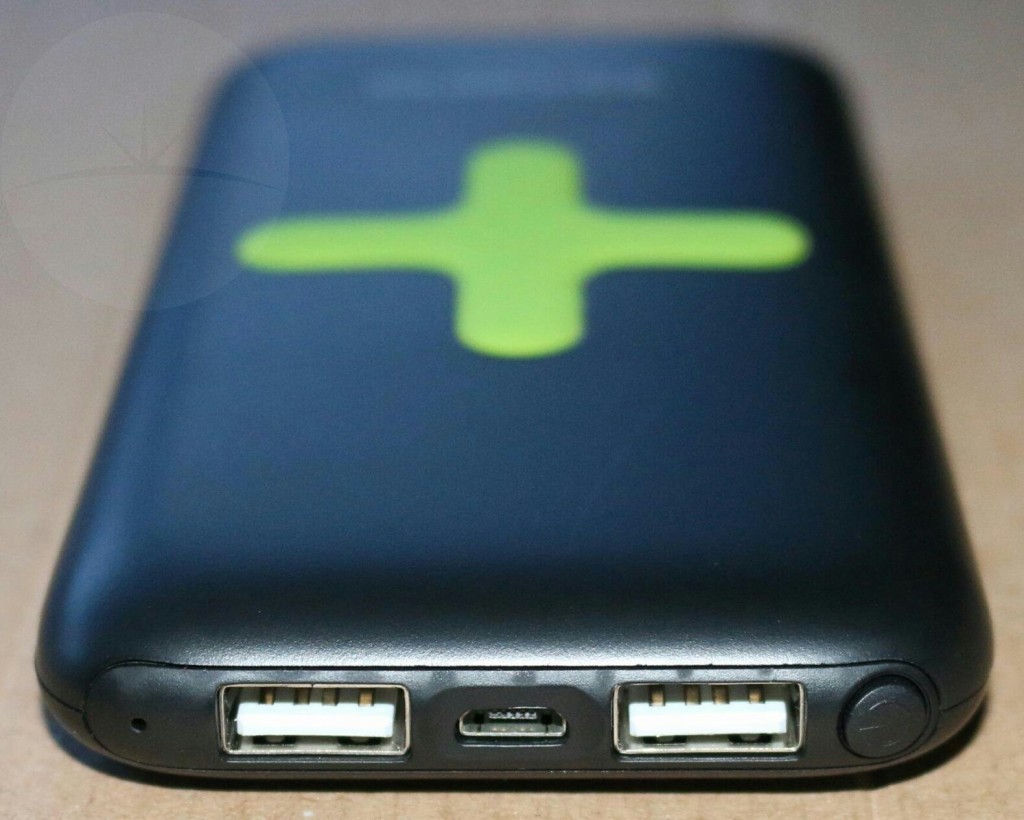 Wireless charging starts as soon as you leave your phone on the pad. Charging will be a bit slower compared to a wired connection as a lower 1A charge is applied. This is due to the inefficiency of wireless charging and not a limitation of this power bank. Thick or metal cases can also reduce this efficiency further.
This battery also takes a fast 2A input from a suitable USB charger via its micro USB port and included cable. This is really handy as it means it only takes about 5 to 6 hours to fully recharge.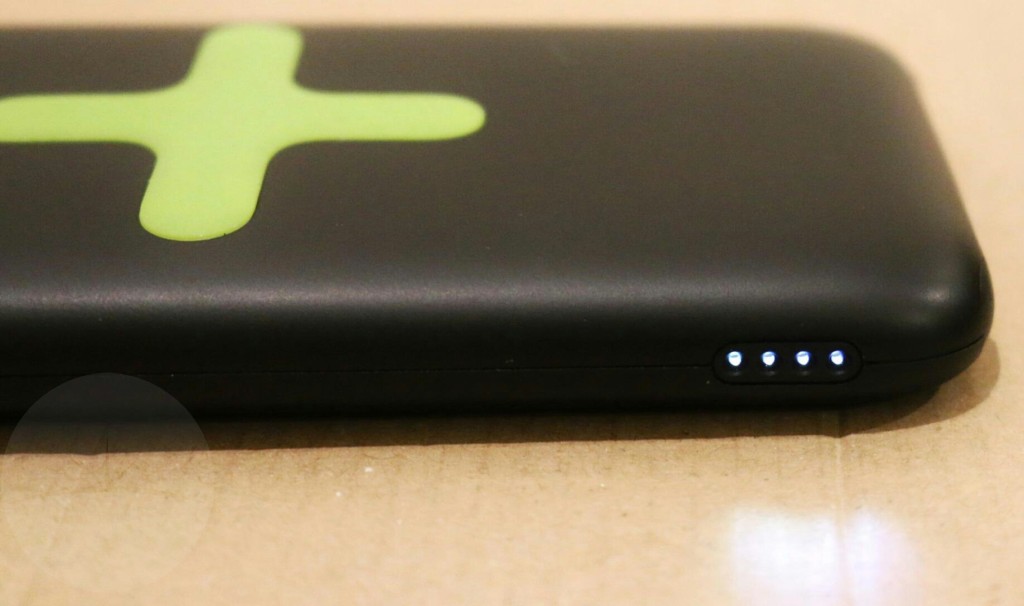 Overall this is a well made and highly portable power bank which has the flexibility to charge lots of devices quickly. Currently at just under £18 you can get similarly priced external batteries with larger capacities, but this one works really well and is a great option if you're looking for something with built-in wireless charging.
Follow the link below to buy this power bank from Amazon…