The Internet of Things is all the rage at the moment as more and more gadgets are connecting to our home WiFi network, allowing them to offer "smart" features such as remote / voice control and automation. WiZ offer a range of high-tech LED lighting solutions and we got the chance to evaluate three of their main products – their Hero and Quest lamps and Colors smart bulbs.
Installation
Installation is identical for all 3 devices. On my Android phone the QR code from the instructions took me straight to the WiZ app listing on the Play Store (it's also available on iOS). Once installed the app automatically recognises your WiFi connection and asks you for your WiFi password so that it can send it to the light. Although account registration is available, this is entirely optional as it's only used for the cloud features (like settings syncing and sharing).
The app then directs you to put the light into pairing mode by turning it off and on 3 times in quick succession. The light lets you know that it's pairing by switching to a pulsating blue colour. After a short wait the app was able to find the light and they were connected.
This 12.5W table lamp has a rounded cylindrical shape with the choice of either a white or wood-effect base. This came fitted with the appropriate plug here in the UK, and the only control on the lamp is a single switch embedded in the electrical cable.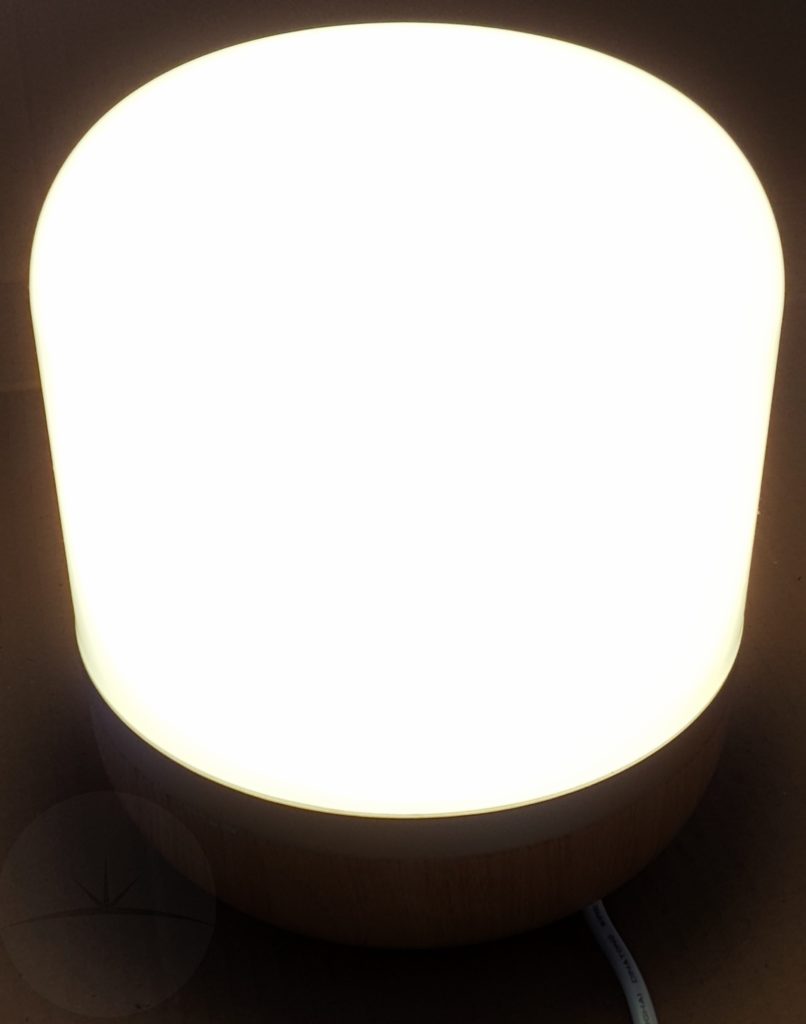 Capable of brightness up to 620 lumens (equivalent to a 45W incandescent bulb), this is technically the dimmest of the three solutions. However it still gets pretty bright and would make an ideal bedroom lamp since it emits diffused light all around it in 360° from that translucent lampshade.
Again this small lamp uses up to 12.5W, but gives a slightly brighter 710 lumen (~55W) projected beam that's more suited to lighting up a particular object / area or diffusing light against a wall or the ceiling.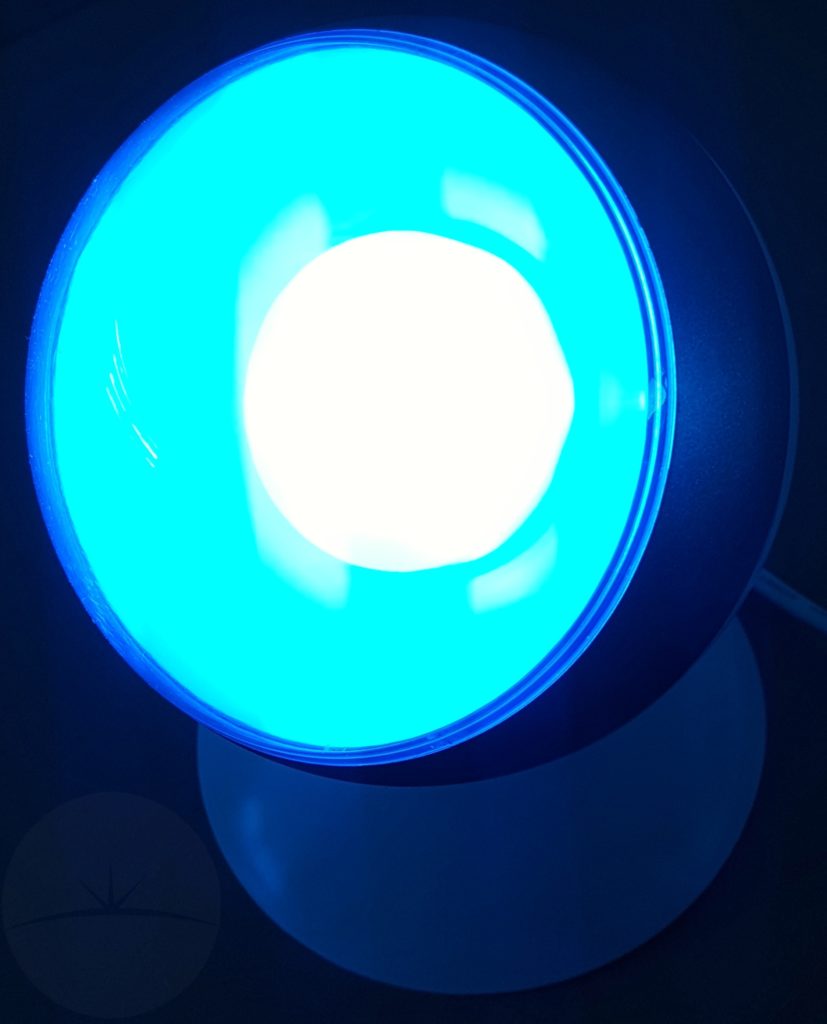 The ball shaped lamp comes in a choice of black or white and can be adjusted up or down on it's desk stand to shine in any direction. Like the Hero the only control is the on/off switch embedded on it's UK power cable.
This two pack of LED bulbs come in a choice of two versions so that you can connect them into either a standard B22 or E26 light fitting. Even though they have smarts built in, these 11.5W bulbs aren't overly large and generate up to 806 lumens of light – equivalent to a 60W incandescent bulb.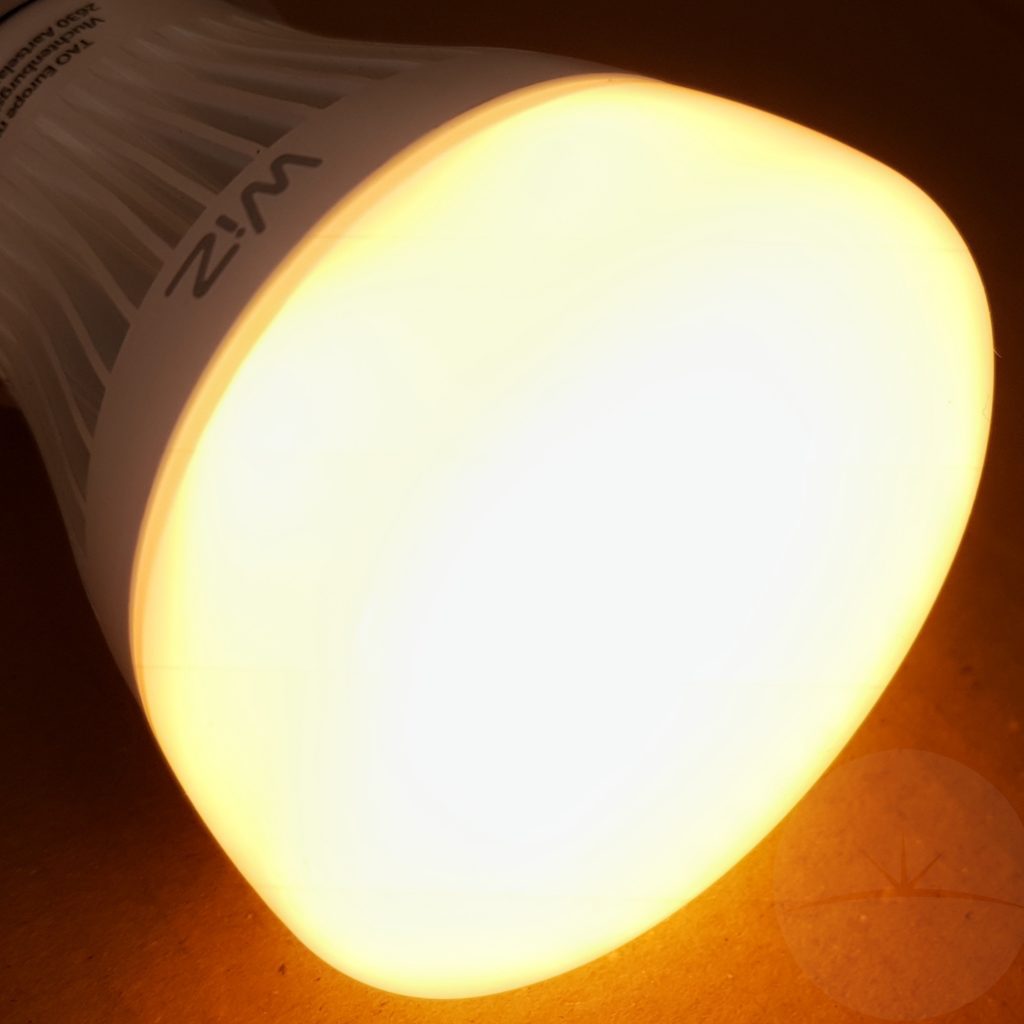 I also got a WiZmote in the pack I received – a basic remote that allows you to adjust the brightness or select between 4 preset lighting patterns. This can be used to control any of the WiZ devices without the need for your phone.
The app looks slick and has been well designed to make controlling the WiZ lights a breeze. It also organises the lights into rooms so that they can be operated simultaneously. You can also schedule lighting events and even activate a vacation mode that simulates your presence to deter burglars when you're not around.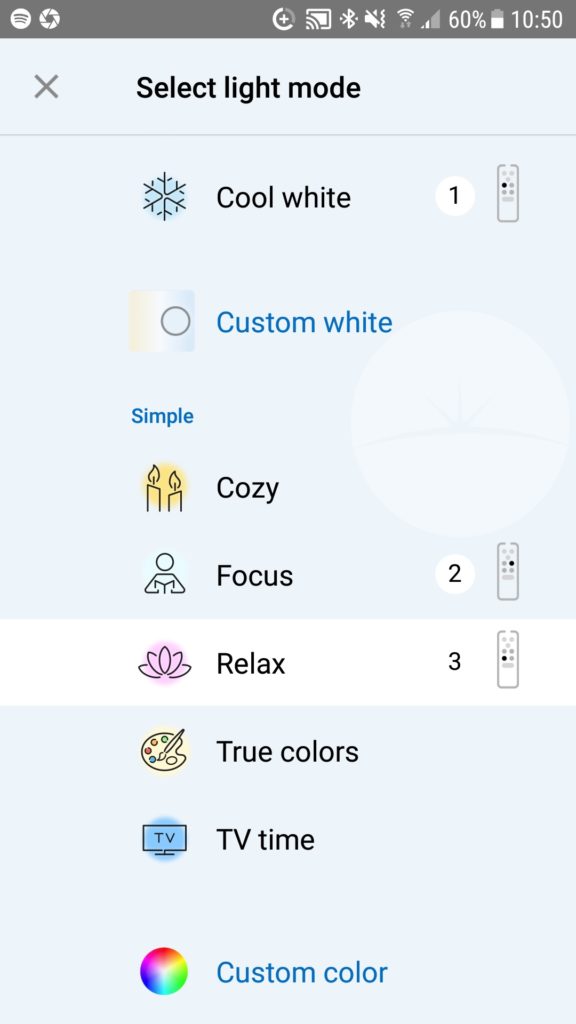 It comes with a great selection of preset lighting modes that should cater for just about any occasion, and if these aren't enough you can tailor each light from 16 million different colours and 64000 shades. Each of these solutions emit a bright white light by default but your favourite settings can be stored under a numbered preset which can then be quickly selected again using the app, WiZmote or by flicking the light switch on and off repeatedly.
The app can also integrate with Amazon Alexa and Google Home for voice control, and even supports IFTTT if you're into more complex home automation. I tried adding the Alexa Smart Home Skill which was straightforward and allowed me to not only turn the lights on and off, but adjust brightness and ask for one of the various colour presets.
Conclusion
Home automation solutions need to integrate quality hardware with well designed software to offer a straightforward and seamless user experience. For me WiZ have ticked all the boxes, providing some really nice smart lighting that's easy to both install and operate. The app is also excellent, hiding an impressive range of features behind an intuitive UI and with the lights responding instantly to my selections.
With their Hue range, Philips entered this space early and are now the big name in smart lighting. However WiZ are certainly offering some strong competition – maybe sacrificing a little brightness but with similar quality and functionality at a keener price. If you need bedroom lights that switch to "Romance" mode on command, then I can highly recommend you check out what WiZ have to offer…