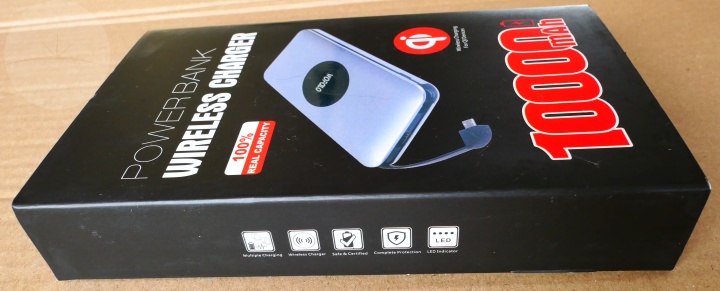 There are so many external batteries on the market it can be hard to choose one. This one from Wofalo sets itself apart by supporting Qi wireless charging and having an integrated Micro USB output cable.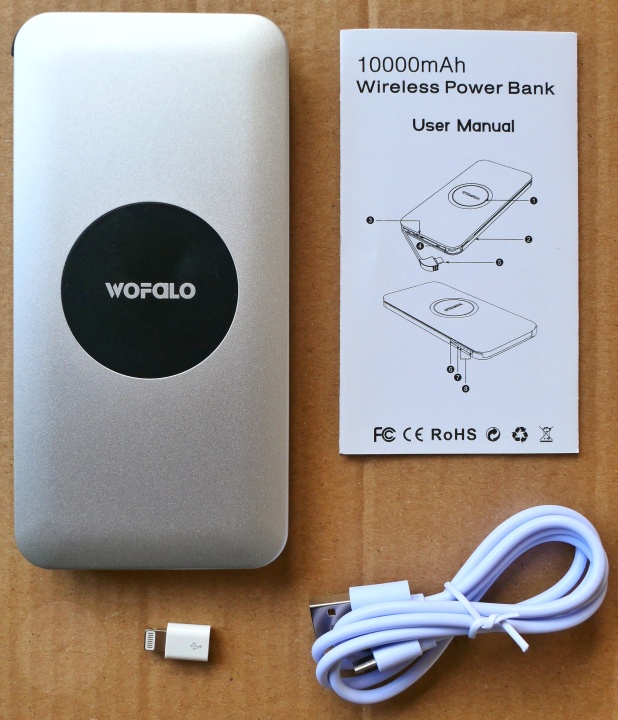 Inside the cardboard box you get an instruction leaflet, Micro USB cable and a little Micro USB to Apple Lightning port adapter. The aluminum alloy shell gives this battery a premium feel and while it is a little heavier than plastic, overall it shouldn't really weigh you down. Similar in size to a large smartphone, it is easily pocketable and fits well in the hand.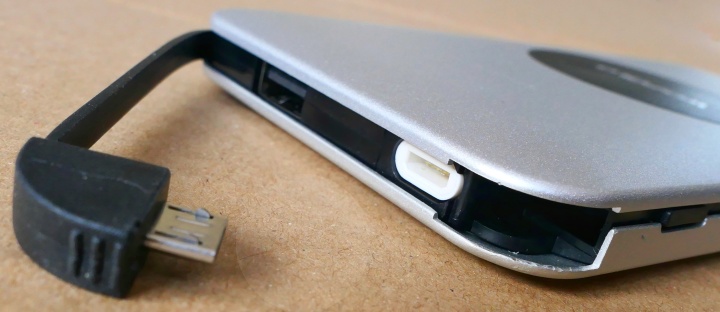 This power bank can charge up to 3 devices at the same time – on top is the 1.5A Qi wireless charging pad, with a 5V 2A USB port hidden behind the flat integrated 1A Micro USB output cable that pulls out from one edge. The power button is at one side, with the 5V 2A Micro USB input port and 5 LED indicators on the other (one blue LED indicates wireless charging, the other four indicate remaining battery capacity).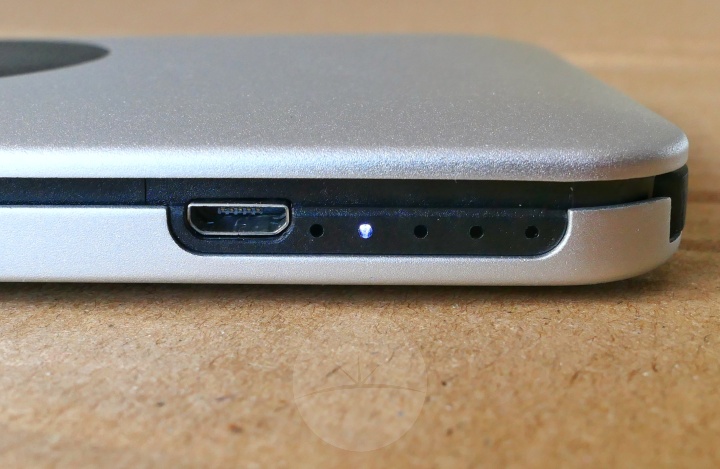 Wireless charging begins as soon as you leave your Qi compatible phone on the pad and press the power button. You'll probably need a flat surface for this as the smooth aluminum doesn't provide a lot of grip to keep your phone in place. Alternatively you can use the integrated cable or plug in any of your other USB cables. Everything worked flawlessly and I was able to charge all my devices, with the device automatically shutting itself off once everything is disconnected.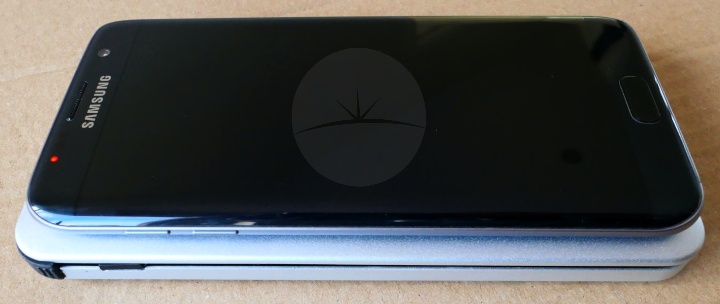 The 10000mAh battery lasts a decent amount of time and I was able to power my phone all weekend. With its 2A input charge it can take up to 6 hours to recharge it again.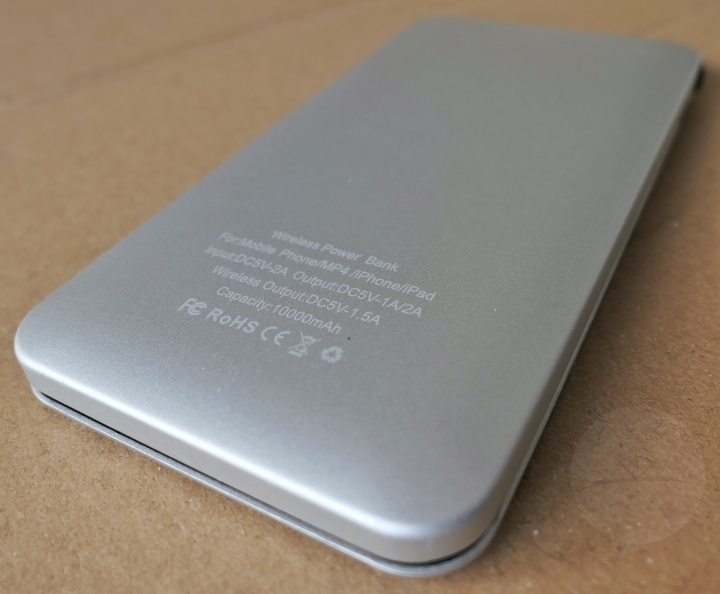 For the $27 price tag this isn't the highest capacity or fastest charging power bank, so it's really for those who want wireless charging and an integrated cable. If your looking for these features in an external battery with a premium build then this could well be the power bank for you. You can pick one up from the Amazon links below…