Zorloo Ztella is a tiny USB-DAC with a high-end audio capability, supporting PCM up to 384K and DSD up to 5.6Mhz. We checked out the MQA version which includes a MQA (Master Quality Authenticated) renderer.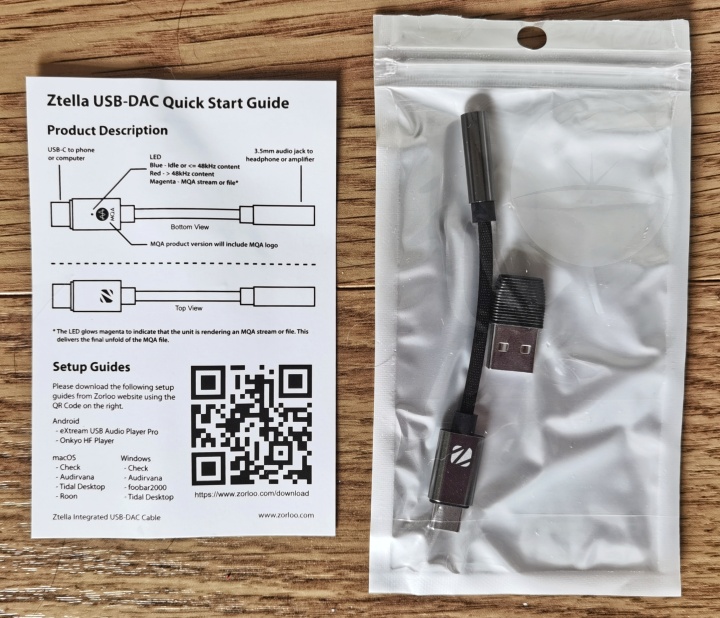 Packaged in one of those resealable plastic bags, the Ztella looks almost identical to one of those USB-C to 3.5mm headphone adapters that comes along with many Android phones these days. However, while many of these adapters rely on a DAC built into the smartphone to convert the audio signal from digital to analogue, here all this magic happens inside this little 11cm cable.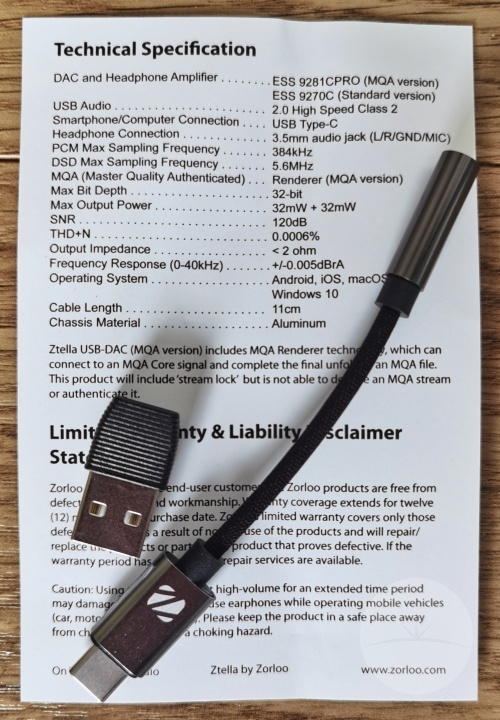 Ztella seems well made, with grey aluminium connectors and a black braided cable.  However long term it obviously may not provide the same durability as a larger box-type USB DAC.  It comes with a handy USB Type-C to Type-A adapter that allows the DAC to be used with your laptop. For Apple users, Zorloo also have a Lightning adapter available separately or as part of a bundle.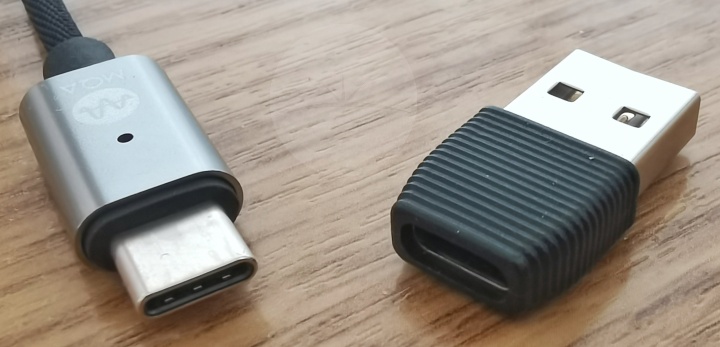 Connection is pretty much plug and play, supporting devices compatible with the USB Audio Class 2 standard. This includes most Windows, Mac, iOS and Android devices, but be aware that sound quality will be limited to the capabilities of the OS. iPhones seem to have the advantage in this regard, while Android devices require you to play your tracks using a 3rd party application like Onkyo HF Player or USB Audio Player Pro in order to get high-res audio playback. A LED indicator on the cable leaves you in no doubt about what audio quality you're getting – Blue for idle / SD audio, Red for HD audio over 48kHz and Magenta for MQA content.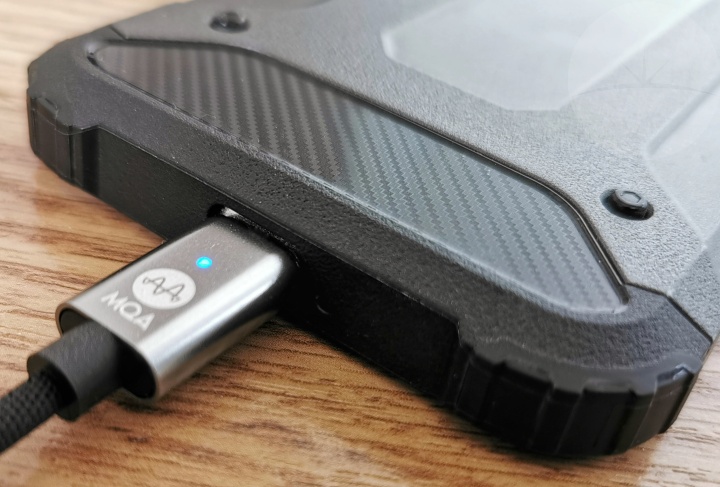 Although there is a less expensive ($65) standard version of the Ztella available powered by ESS Sabre 9270, this MQA version is powered by ESS Sabre 9281CPRO. We found it delivered a spacious soundstage with clear instrument separation along with a balanced sound signature that has detailed treble, defined mids and a weighty bass.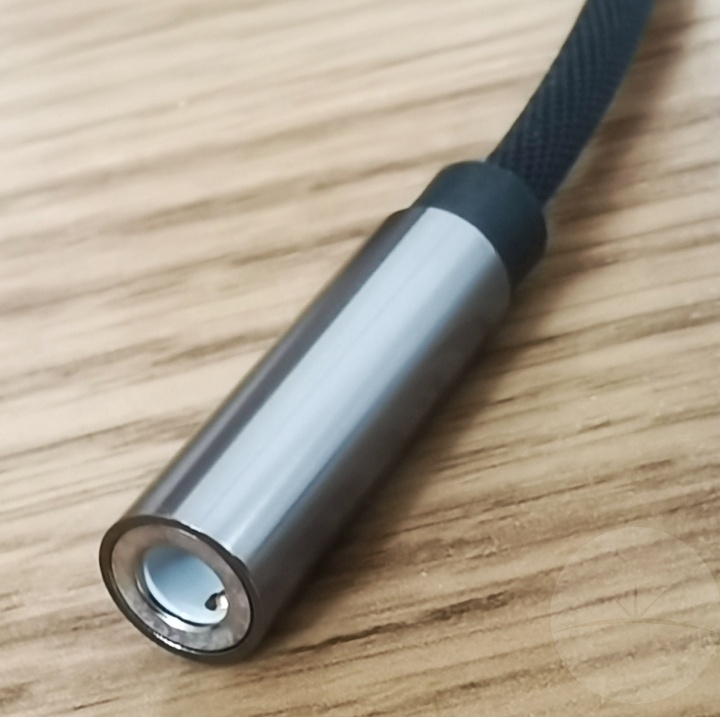 We tested Ztella with a variety of devices and headphones. Overall we found it made a significant improvement to audio quality compared to using the internal DAC – even when listening to SD audio. This USB-DAC automatically detects and analyzes the connected headphone to generate the ideal output levels, and can deliver an output of 2Vrms which is more than twice the power of a standard smartphone.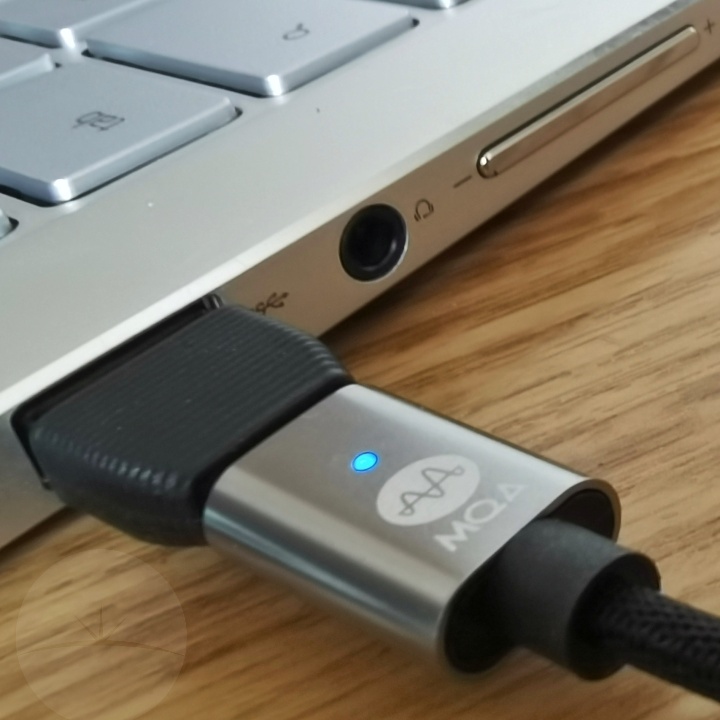 You'll barely notice Zorloo Ztella connected to your headphone cable and this portability is another big advantage over many bulky alternative DACs. Currently selling for $99, it represents excellent value for anyone looking to get great sounding hi-res digital audio out of their phone or computer. You can pick one up from the Zorloo website link below…