We're always told the importance of keeping hydrated, but it's hard to do carrying about cups of water – a good water bottle is essential. This one from Zounich is available in 400ml, 500ml, 700ml and extra large 1000ml sizes.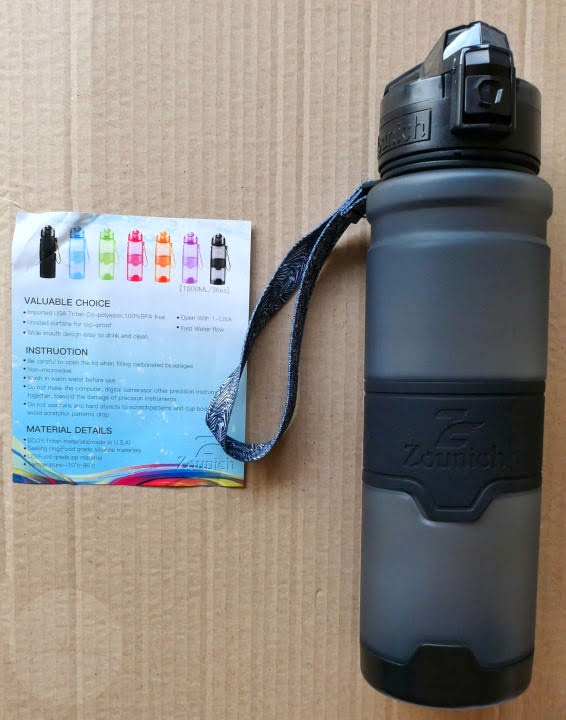 The main lid screws off giving you a good wide opening when filling up with water. It also has a little perforated plastic filter insert that prevents fruit or tea bags from reaching the top. With the lid screwed back on, you drink water from a spout which then seals with a hinged transparent cover. This cover also locks in place which prevents any accidental spills. I found this easy to use and it works well – the bottle didn't leak at all.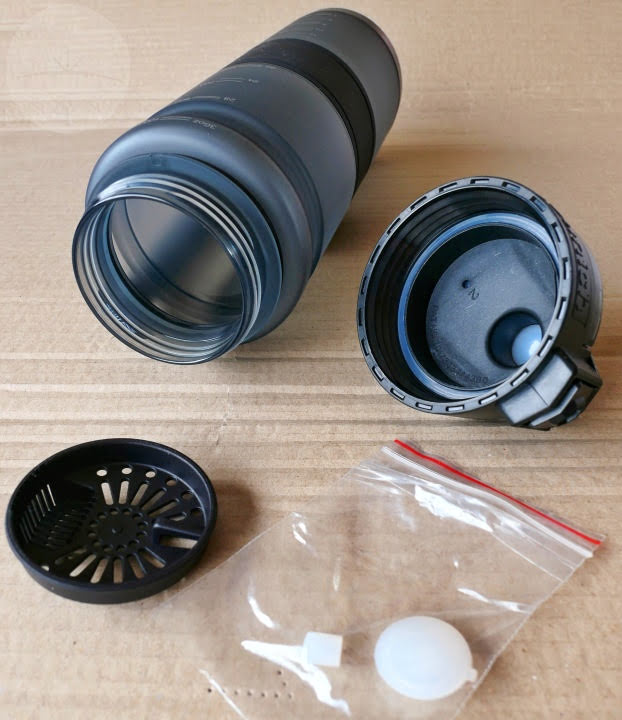 While the Tritan plastic isn't microwave or dishwasher safe, it's easy to clean and will withstand freezing and even very hot water (as long as it's not boiling).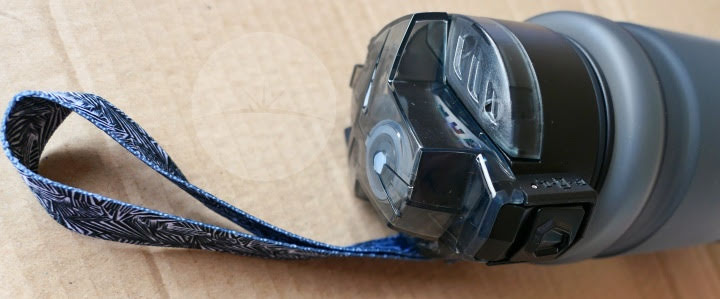 To help with grip there's a band of silicone across the middle with a handy measuring scale on the side in both millilitres and ounces. The semi-transparent plastic lets you see exactly how much water you've left. It also has a carrying strap attached to the hinged lid making this easy to carry with one finger or attach to your bag.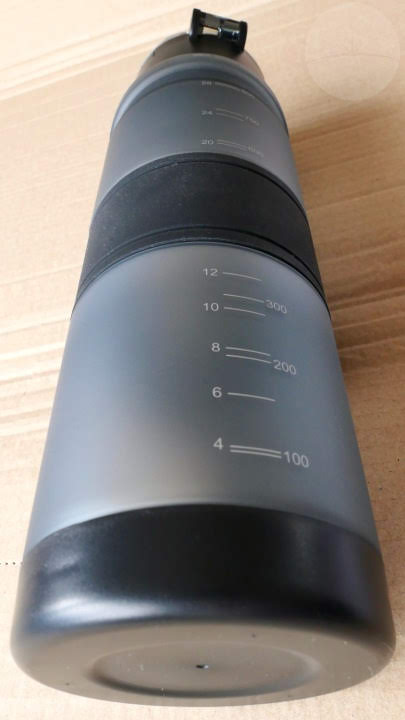 I found this bottle nice to drink from and it didn't add any smell or taste to the water. At over £12/$15 for this litre size, I wouldn't consider this a cheap water bottle, but I also wouldn't say it's over-priced considering the large capacity, handy design and durable materials used. I've no complaints and can recommend it to anyone looking for a convenient and high quality water bottle.