Not only has this PB-N36 external battery got a massive 20000mAh capacity, but it also gives you the option to recharge it using either a Micro USB or Apple Lightning cable.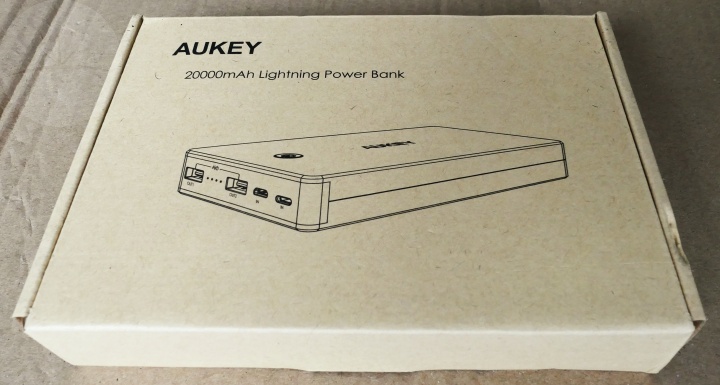 It has the usual long slab design but comes inside a nice protective drawstring carry pouch. I found you can just leave it with this sleeve fitted since all the ports are located at one end. While it's a little large to fit in your pocket, this compact power bank is easy to slip into your bag and won't weigh you down.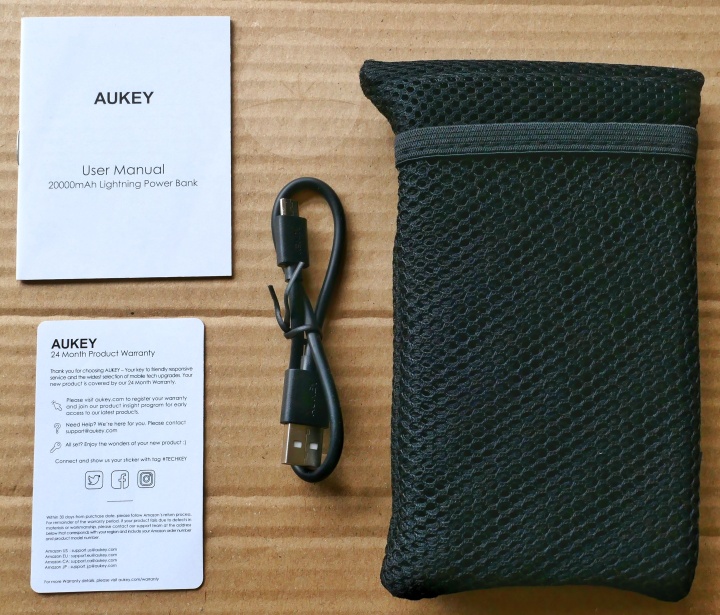 As mentioned you have the choice of two input ports that allow it to be charged. One standard micro USB port for use with the included (short) USB cable, and for Apple users a Lightning port so you can use your iPhone/iPad charger. Input is the standard 5V 2A so will take a good few hours to fully charge this big battery.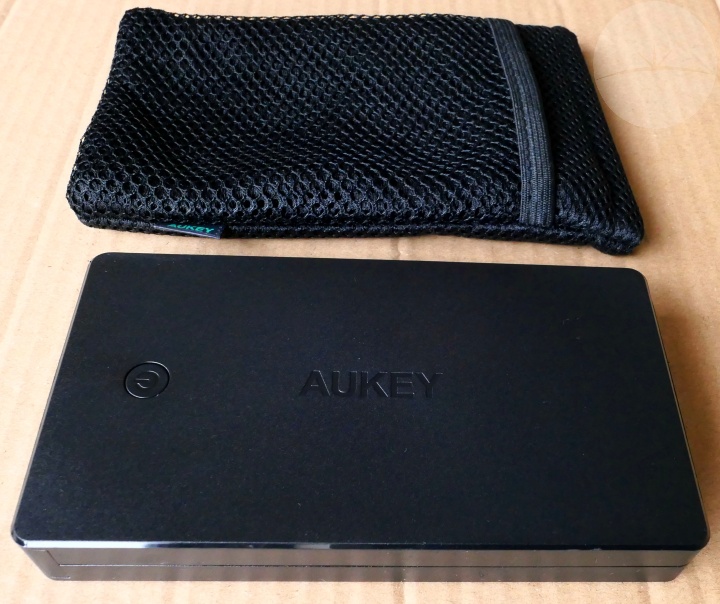 There are also a couple of full-size USB 5V 2.4A output ports, but unfortunately overall output is limited to 3.4A so charging speed may be reduced when charging two high-draw devices together. Between them are 4 green LEDs that indicate current battery capacity when you activate the power bank (by pressing the single button on the top).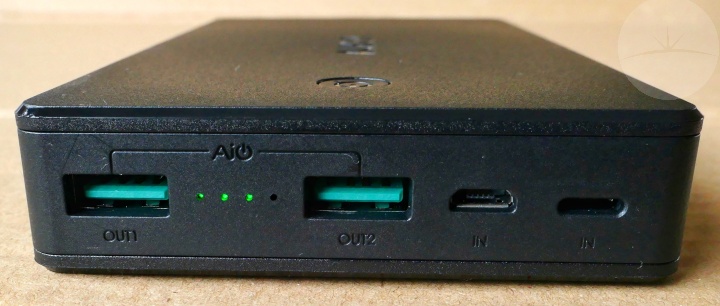 With built-in protection against excessive current, overheating, and overcharging there's no need to worry about the safety of your gadgets. Also when nothing is drawing power, the ports automatically switch off to save battery.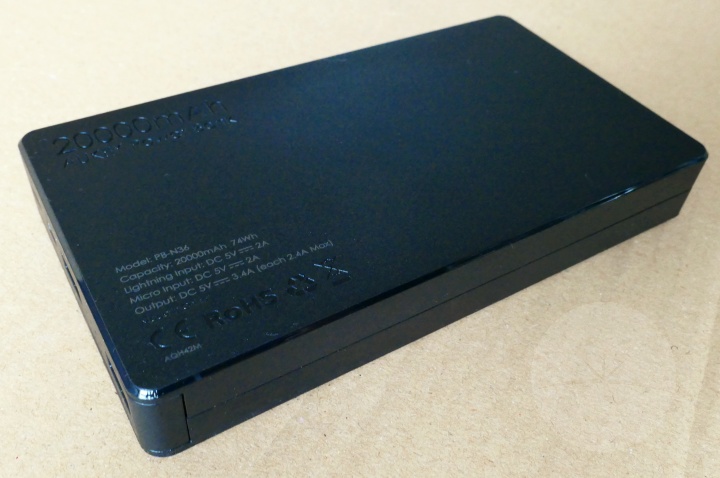 This power bank's output charging speed is a little limited compared to some of the competition and it also lacks bonus features such as a LED flashlight bulb. However for the £21.99 asking price there's not much to complain about considering that huge 20000mAh capacity will keep you powered for ages – plus from past experience with Aukey power banks I've found them to be excellent quality and their stated capacity to be genuine. Adding in that ability to top this inexpensive power bank up using a Lightning charger, and you have a solid choice for Apple users who don't want to have to juggle more than one cable.