Before reviewing the CHOE QI  wireless charging station, I had no experience at all with wireless charging; effectively, I am coming in to this with a clean slate. To be honest, I had high hopes for what it would be like. This review will cover not only the device itself, but also touch on what I was hoping for. In some ways I am impressed with the technology, and disappointed in others. In light of all of this, here's how the last few weeks went for me.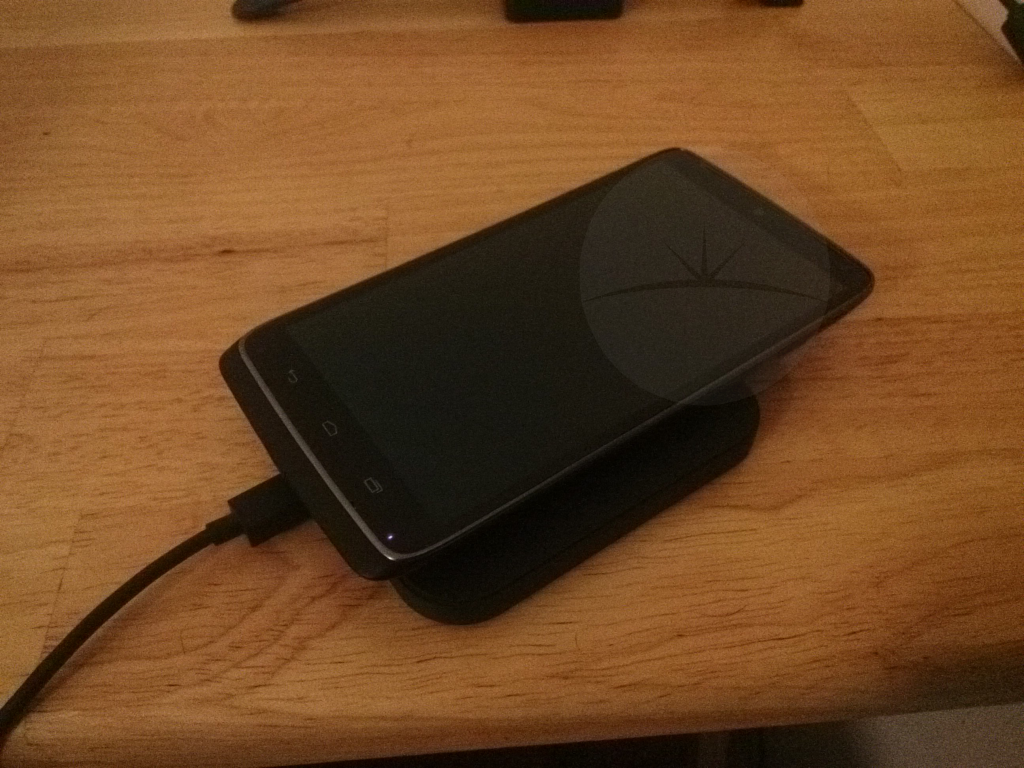 The CHOE QI itself is a square that isn't more than 3.6 inches/ 91.5mm to a side, and .4 inches/10.2mm in depth, and came in a simple black; looking at the OEM's website, there are also white, light blue, and light gray variants available. It comes with a run of the mill USB to MicroUSB cable, to connect it to anything that'll juice it. It also contains a light on one side (opposite the Micro-USB port), that lights up a steady blue while the phone is charging, green when it's quick charging (which typically relies on the amperage being pushed through), and turns off when it's done. I noticed that it blinks blue on occasion, but the manual indicates that the blinking is to indicate that it's connected; that isn't clear exactly as to what that means, though I suspect that it's what happens when the phone is connected and fully charged, or that the connection isn't ideal. Unfortunately, emailing the seller didn't provide much clarity on this for me either. On the plus side, this info can be quite handy as it's there at a glance. On the other hand, having it light up on the nightstand while trying to sleep was a bit on the bright side for my taste, and did take a little getting used to.
One of the expectations that I had going into using this was that I'd be able just drop the phone onto the pad in, face up, in just about any direction. In reading the instruction manual, I learned that the phone needs to be aligned with the square, as opposed to lying it down in a position that's diagonal, or off center in some other fashion. And while I can (now) understand how aligning the wiring of the charger with that of the phone, I'm still a shade disappointed. This proved tricky at times. My phone isn't small, I'm using a 2014 Droid Turbo. While balancing it on the pad wasn't much trouble, I did need to take time to center it properly. So, this caused me to lose some of the convenience that I was hoping to gain over using a wired charging unit; if my placement of the phone was off center, I would need to take the time to adjust it until the phone indicated that it was charging. Frequently, this would cause the screen to light up once it was in the appropriate spot, and then I'd have to turn the screen off without shifting it too far from the sweet spot ( or wait for it to time out in its own). Being able to easily turn the screen off while it was plugged in was something I had been taking for granted.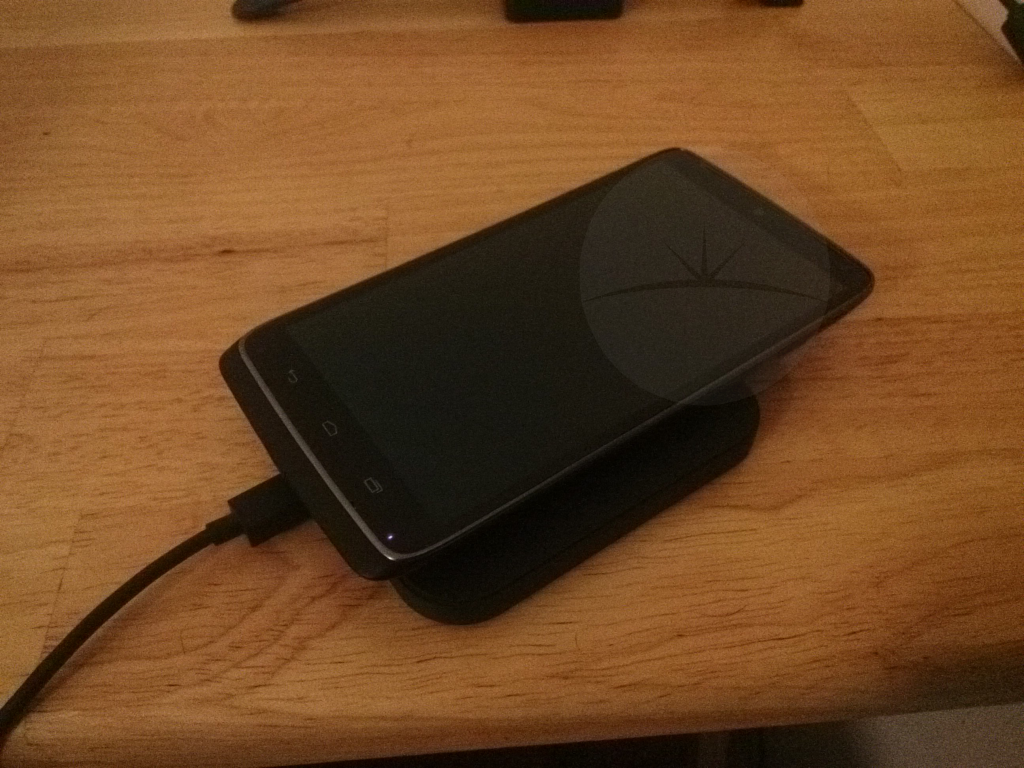 The speed at which the CHOE QI charger works at wasn't bad, even at standard levels; it was always full by morning when I charged it overnight. While it won't compare to the built in quick charging that happens when I use the proprietary charger on my phone (that can crank out a charge of about forty percent, or more, in about fifteen minutes), it easily matches what I get when mixing and matching my phone with other chargers. And what's worth noting was that the device included a followup email from the Amazon seller that indicated that the printed instructions were incorrect, in that there is no Quick Charge 2.0 wall unit included: it's just the pad and the cable. The page on Amazon also reflects as much, so between that and the followup email, I can't think of much more they can do, short of ripping the user guide out of every unit. Sadly, I can see how people still might get the wrong idea. So please, bear this in mind when purchasing.
In the end, this technology is easy to recommend. On the other hand, prospective buyers should be aware of the fact than it won't just be a "drop the phone and go" scenario, as it may end up not charging if it's not placed at the right position; you will have to stop and line it up to ensure that it's getting go charged, and there's no way around that with a flat pad that's shaped like this. I will continue to enjoy using this product, but were I to procure a different wireless charging pad with what I've experienced over there last few weeks, I'd get one that positions the phone for me, either via magnets or by propping the phone in a particular position, so I don't have to think about whether or not it's changing, and restore some of the convenience that I was hoping for at the outset.