ROCCAT UNPLUGGED: The New Gaming Essentials for the perfect Gaming Setup Review
ROCCAT announced the availability of a range of unplugged products. The ROCCAT Tusko, a widescreen monitor bag, the ROCCAT Modulok headset stand and the ROCCAT Apuri, a mouse bungie. All three products are the perfect accessory for gamers on the go and those who want to streamline their battle station setup.
The Modulok
This offers a station for your headset. It's as sturdy as it is elegant and won't wobble thanks to its rubberized feet. I tested this with a varietry of different headsets, I found the perfect fit was the Razer Kraken TE headset I had. The cups sat pefectly on the sides, and the cabling could sit in the middle section.
It is designed for rapid drop-down or pick up of any headset. So I can leave my headset plugged in and hanging up and I am able to grab it quickley if I need to take a call.
The Modulok is available at £17.99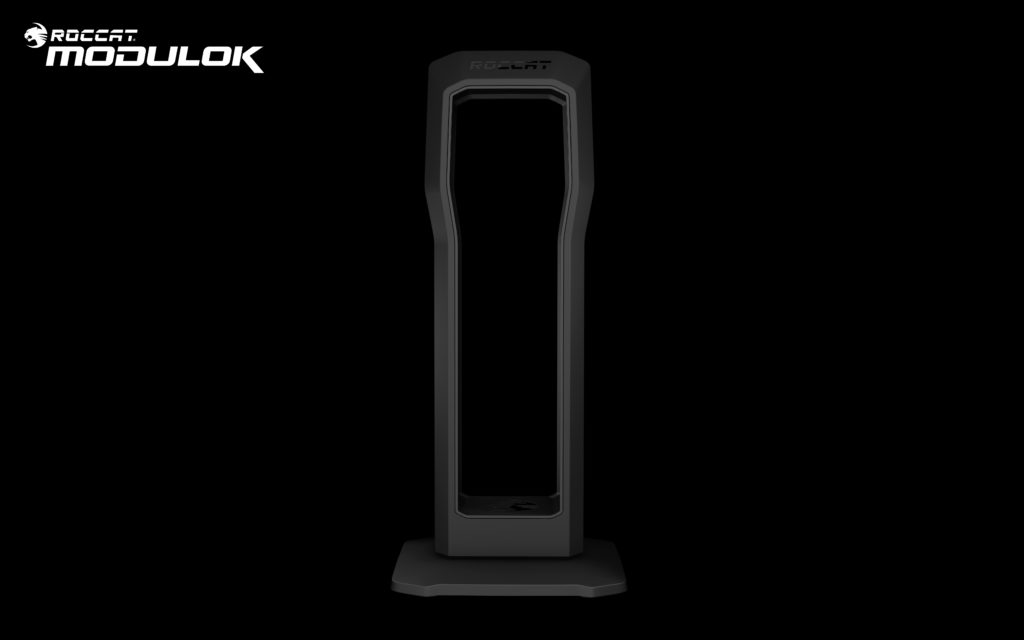 https://en.roccat.org/Accessories/Modulok
The Apuri
This bungee features an eye-catching design and brings extra support to any gamer's setup by keeping the mouse cable out of the way and ensuring it doesn't snag. The design was something that first got my attention, it feels like something out of Ridley Scotts Alien. It sits like some form of alien device and latchesd onto your mouse cable.
I didn't realise I needed one of these until I had it. It keeps the mouse cable out of the way, while still allowing me to have the right amount of slack when needed.
The Apuri Raw is available at £24.99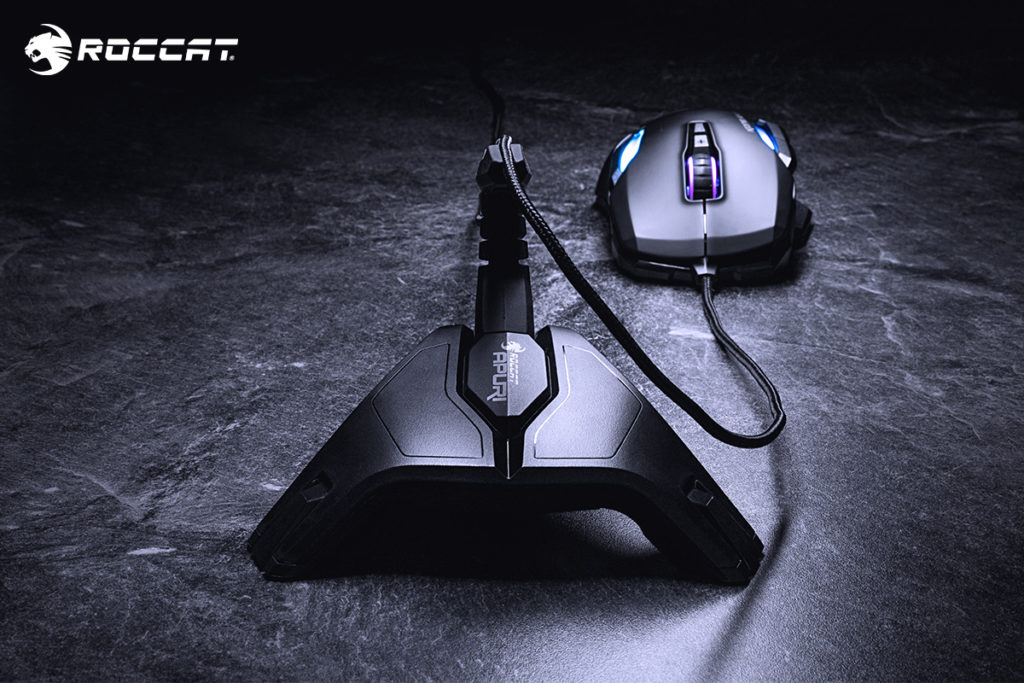 https://en.roccat.org/Accessories/Apuri-Raw
The Tusko
This is aimed at gamers who like LAN parties or who simply like bringing their gear with them. It's made to hold your widescreen monitor and offers the highest level of protection thanks to its integrated rigid plastic plate. This is the best thing I have used. It envelops your monitor in a protective case and gives it a nice handle to carry it around with. As I have a home office, its good to be able to just grab and move my stuff if needed.
The fact there is also the option to store my keyboard and mouse, means that I have one central loicatiopn for my stuff.
The Tusko is available at the retail price of £59.99