The Roller from Rise Gear Review
I am a frequent getawayer, so I have a plethora of bags and cases. But as always I am looking out for the next best thing, and Rise Gear has come up with it. The Rise Gear luggage is a perfect example of "wish I'd thought of that". The luggage is as efficient as it possibly can allowing you the maximum amount of space. The key point is that it has collapsible shelves that fit inside, which can then be hung up at your destination.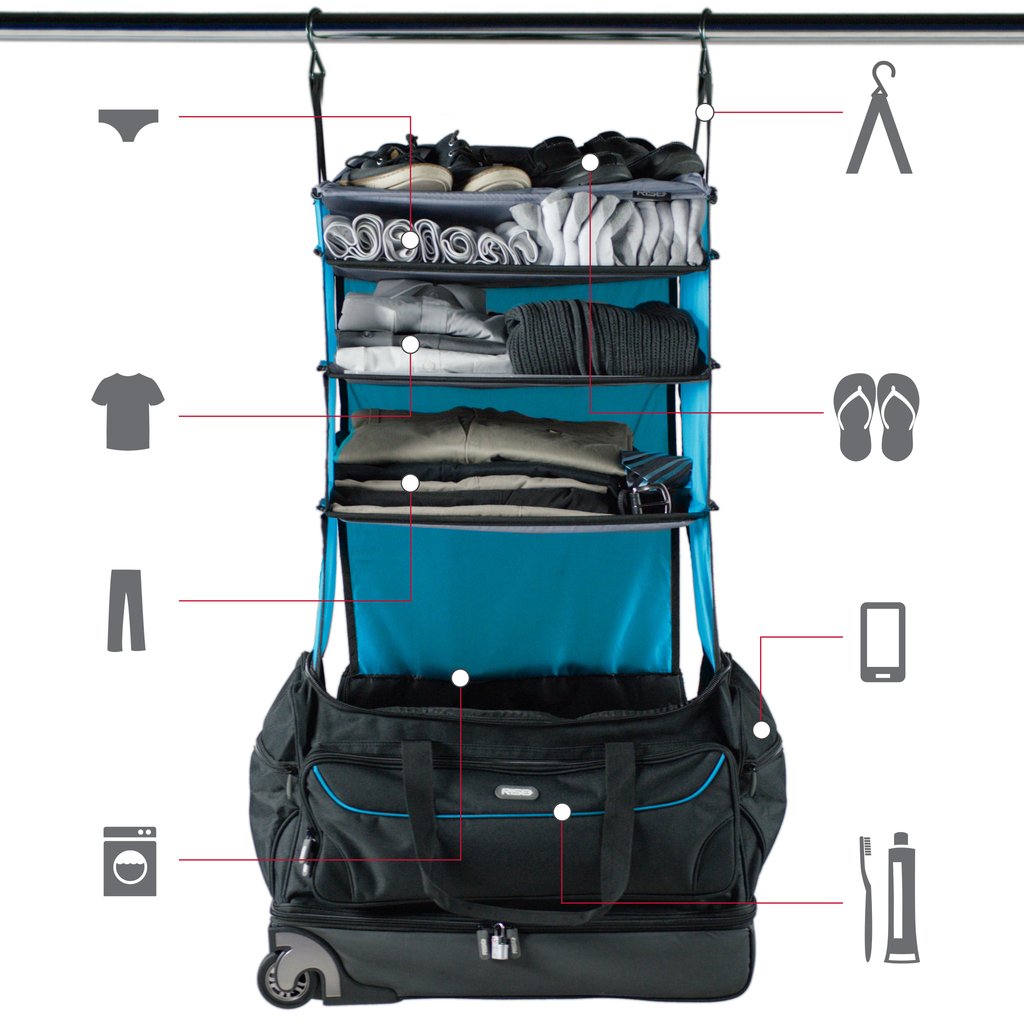 Rise Gear solve a problem you never knew you had, until you use the solution. I never though about the pain of having to look for a tshirt in the bottom of a bag, or everything being creased, or clothes being mixed around. The internal shelving solves this issue, allowing you to sort and store all your clothes in a way similar to being at home. Then when you arrive at the hotel, simply lift and hang, then you can access all your clothes.
The Roller comes with lots of additional space. There is a pocket on each side, with a heavy duty zip. The side pocket is padded, and I used it for a tablet I bought with me. The wheels make it brilliant to carry about, especially with 4 days worth of clothes for two people. The size including the wheels makes the Roller to big to be carry on, yet the wheels can be removed if needed to reduce the size and weight.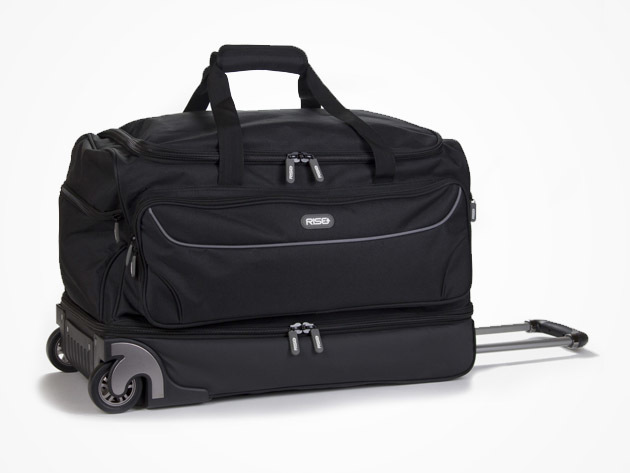 We were able to store two pairs of walking shoes in the bottom section, then have tshirts, jeans and underwear for almost a working week. I was suprised by how much the Roller could take, and it was still able to be closed.
The zips used on the bag are incredibly heavy duty and didn't show any sign of giving way.
Specs:
Height: 15″ 38 cm
Width: 24″ 61 cm
Depth: 15″ 38 cm
Volume: 5,400 cu in 88 L
Weight: 9 lb 4.1 kg
Shelf Height: 22″ 56 cm
Features:
Smooth rolling wheels for easy travelling
Strong metal telescoping extension handle
Separate drop bottom compartment
Deep side pockets and long front pocket
Handle strap
Integrated zippered shoe pocket on top shelf
Laundry compartment
Durable polyester with soft rubberized backing to keep contents dry
High quality zippers
Rubberized high-strength steel hooks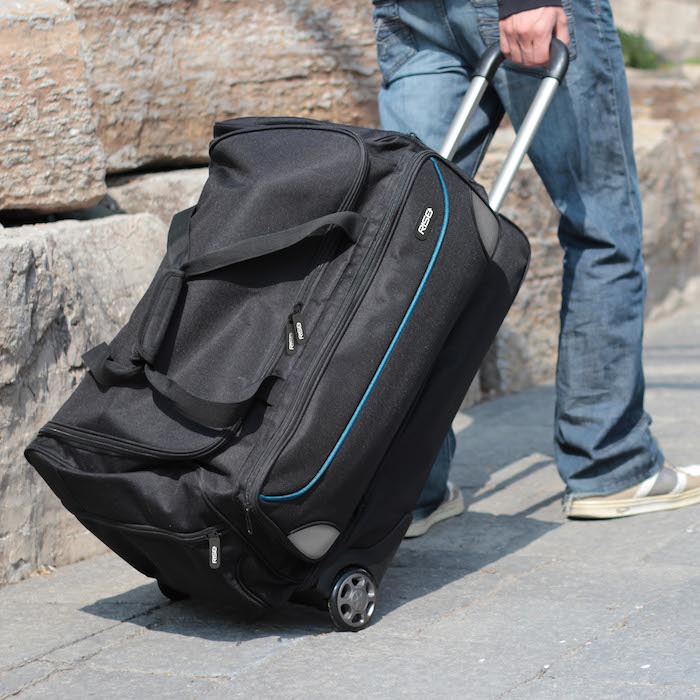 The Roller comes in at $199, and I think this is entirely justified. The whole bag is built to perfection, all the stitching and shelves are expertly put together. I would seriously recommend this to anyone who travels.
risegear.com/collections/all/products/roller-blue?variant=17428296900