Salter Electric Spiralizer Review
I have to admit the Spiralizer passed me by, I was unaware of what it really did. So Salter sent me their Electric Spiralizer to use and review. I wouldn't say I am a convert, but I can see the advantages to spiralizing and why people are going on about it. It may not look the most exciting, but I have to admit spiralizing was rather fun!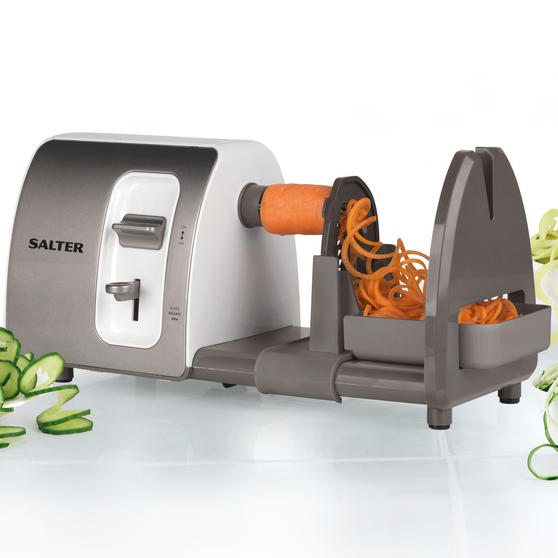 Unboxing the Spiralizer was easy, as its all one piece. There are 3 different blades which can be used when spiralizing veg. They just pop out and can be attached whenever you want. The word electric means that it needs to be plugged in, and doesn't need any manual labour from you.
Operating the spiralizer was just as easy, there are two buttons, one to power it on/off and the other to release the arm/blade. You "shove" the vegetable of choice onto the arm and then power it on. The arm then spins, whilst the blade pushes onto it. This causes the spiraled veg to fall into the tray.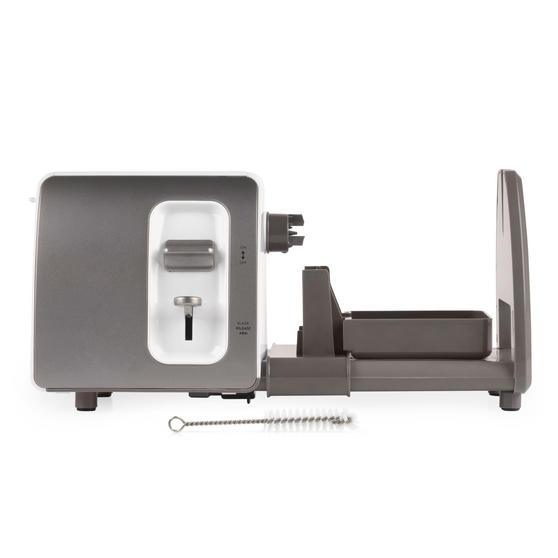 I tried with a variety of veg and the Spiralizer chewed through them all. Carrots and courgettes seemed to be the most spiralizable, but really any phallic shaped vegetable works great. The blades allow me to have small or large "noodles" and they didn't disappoint.
Cleaning is a breeze as it comes with a small brush for the blades, and the attachments all come off to go into the sink.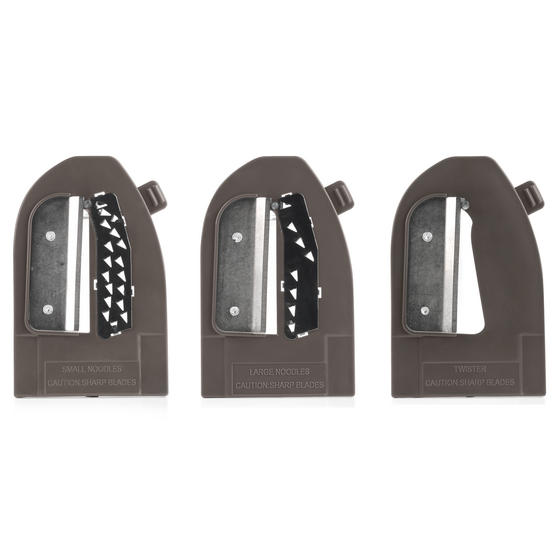 The price for all this spiralizing fun? £50! I will admit I felt this to be rather a lot, and then I showed it to a health nut friend of mine. He loved it, he currently spirals veg by hand, and when he saw this felt it would save him loads of time. So this is the simed market, for people who spiralize all the time, this is a massive time saving tool.
saltercookshop.com/ek2299-salter-ek2299-electric-spiralizer.html