Breakfast is the most important meal of the day. So when I saw the Salter 4-Slice Toaster I knew I had to have it for the Droid Horizon offices. It has a slick metallic design, with chunky controls, which are easy to use. Even in my half asleep state, I can use it easily.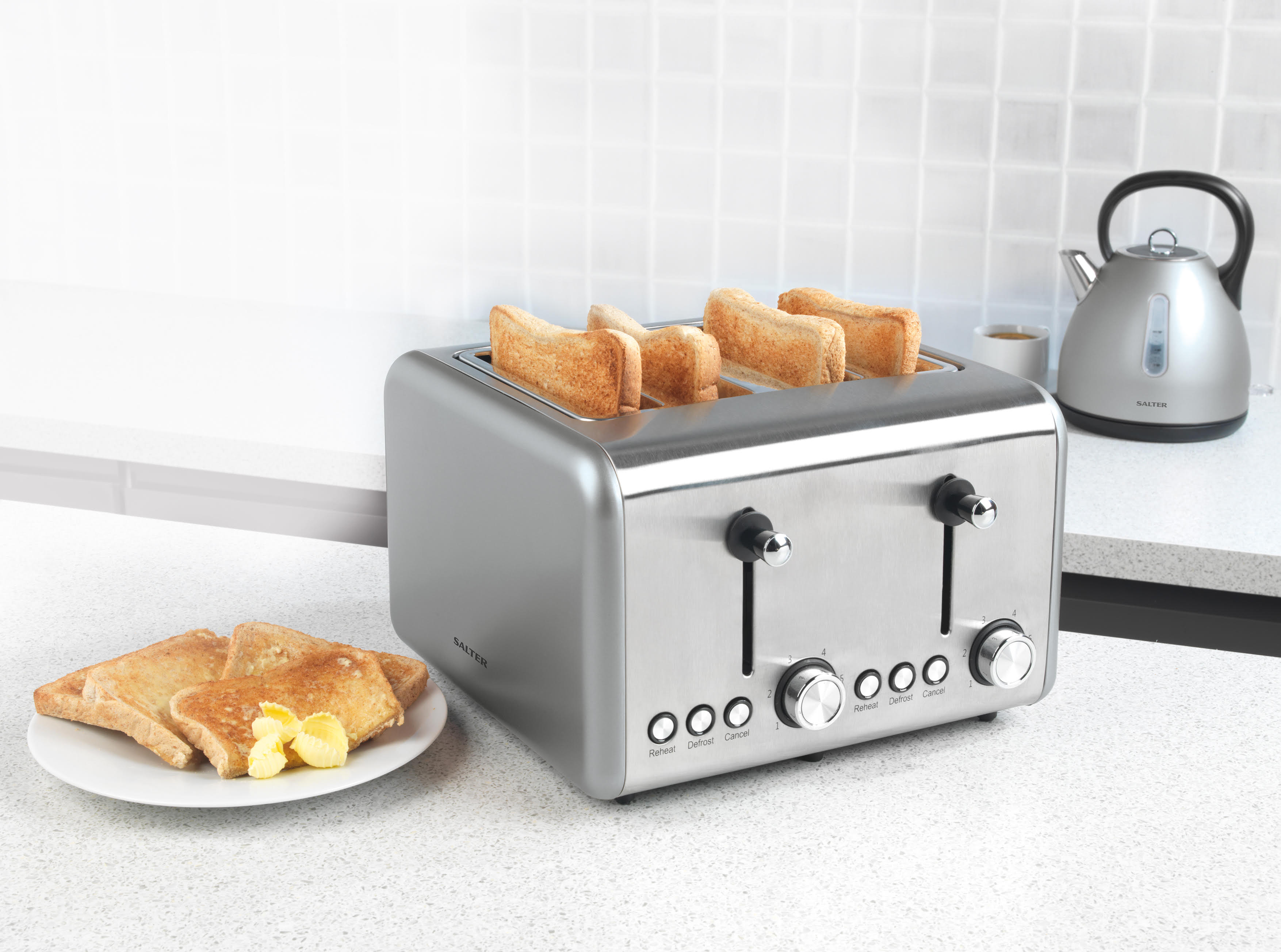 The Salter Polaris 4-Slice Toaster features a striking titanium metallic finish. This makes it fit into any decor, your kitchen may have. It's a compact size and fits perfectly on my kitchen counter.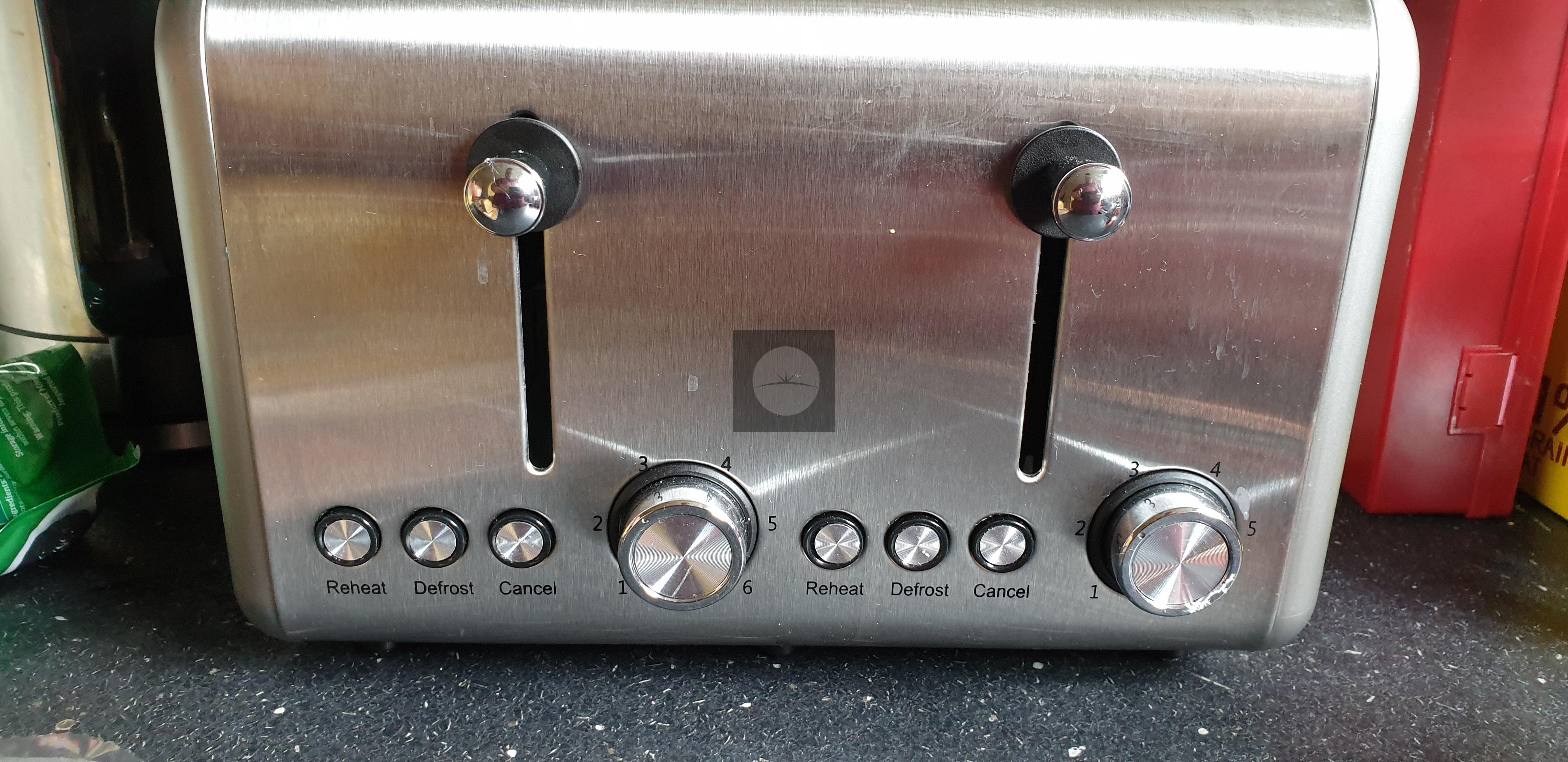 With defrost, reheat and cancel functions and 6 levels of variable browning control, I am able to create perfectly toasted snacks with every use. I love how the numbers on the controls are big and readable. This means I can have one setting and my wife can have the other. There is a satisfying click to the buttons.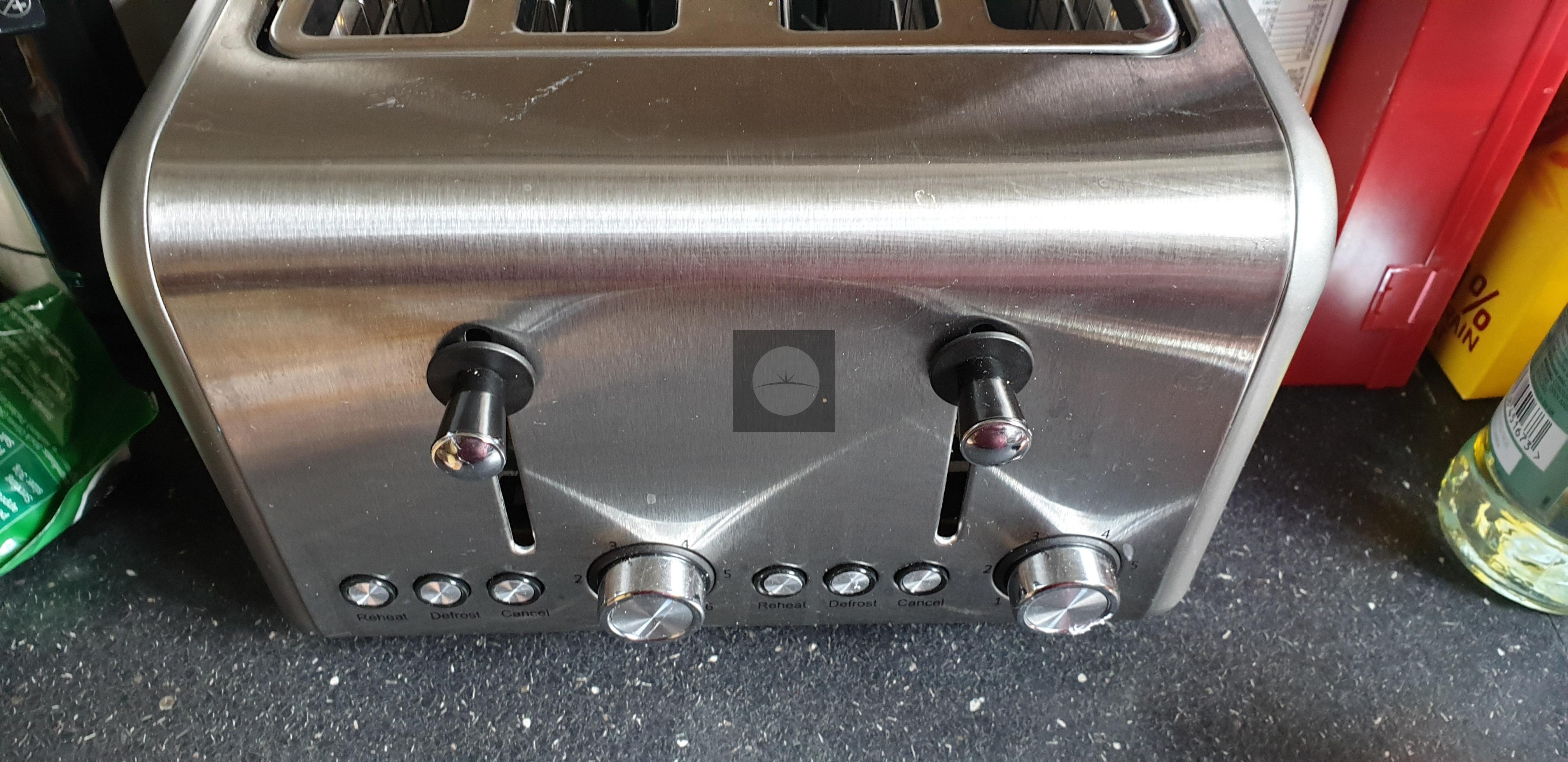 This 1500W toaster features wider slots to accommodate toasting thicker slices, bagels, teacakes, crumpets and more. Not only can I toast bread in this, but I can also toast any breaded products. I was really surprised to get a crumpet in that toaster.
The toaster features an indicator light, removable crumb tray and cord storage for ease of use and to keep your worktop clean and tidy. I hate having to tidy up crumbs, so the crumb tray is a great addition. The cable organizer means that I don't have a long cord I have to worry about.
Combining everyday practicality with beautiful design, the Metallics toaster would be the perfect addition to any home. Check it out below:
https://www.amazon.co.uk/Salter-EK3352TITANIUM-Metallics-Polaris-Titanium/dp/B07N8PCSHL