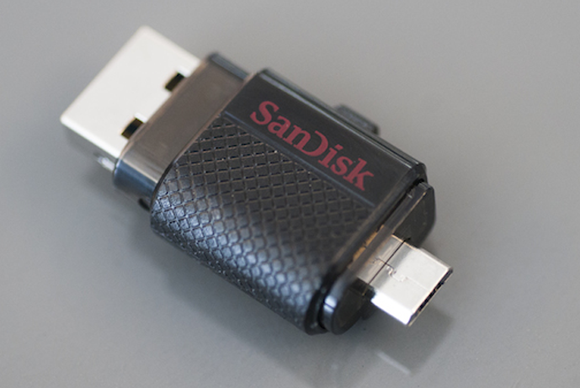 SanDisk Dual USB Drive – Review
SanDisk have a sale on their Amazon store across most of their products. I used this opportunity to pick up a 64GB Dual USB Drive as two out of my three main devices are limited to 16GB. After the operating system and a few apps this doesn't leave much room for films or photos. Recording a HD video would eat up that space very quickly. I cannot even use the cheap option of SD cards with the Moto X or the Nexus 7 and remembering to take my OTG cable all the time is annoying, so this seemed like a great option.
The on sale prices are 16GB for £8.12, 32GB for £15.53 and 64GB for £23.71; compared to how much extra it costs to get that much more internal storage this really is a cheap option. The USB Drive has USB 2.0 on one side with micro USB on the other thus the name Dual USB Drive. It is made really well with sliding covers over the metal ports and a criss cross pattern over the body of the drive for grip. At 35mm long and 18mm wide it isn't the smallest drive in my collection but it is still small. They also added a little loop for lanyards or keyring attachments.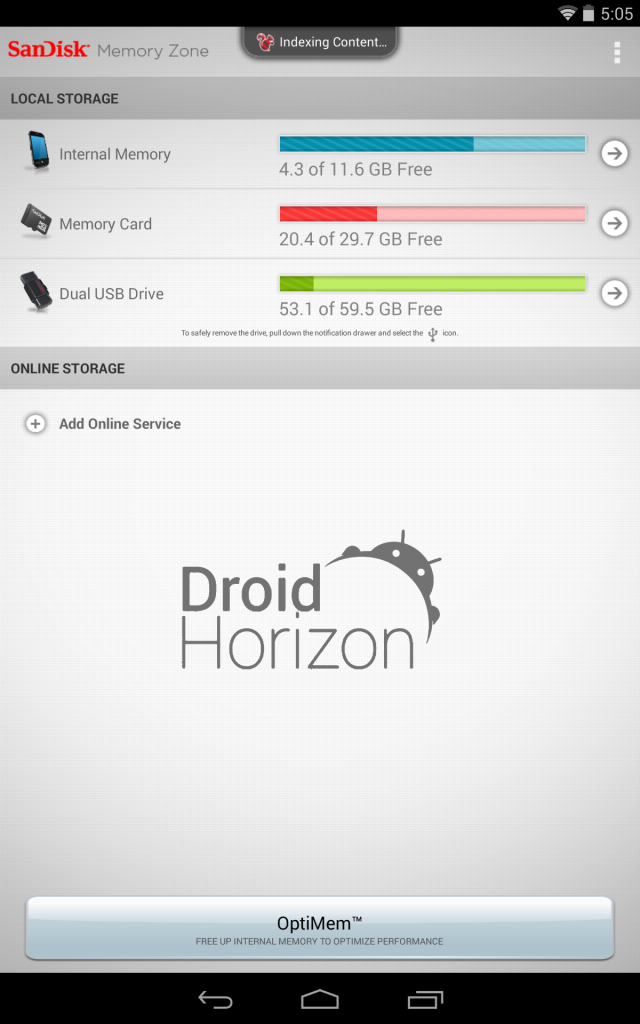 The supported list only features 66 devices. None of my devices are on that list but I had faith in Android that it would work. For the most part it did – my Nexus 7 2013 on Cyanogenmod worked as did my Nvidia shield tablet on stock. My stock Moto X on the other hand had problems. It wouldn't mount in the Android settings and wouldn't show up in the official "SanDisk Memory Zone"app. Homesoft has come to the rescue with Nexus Media Importer.This worked on my Moto X and showed everything on the USB Drive.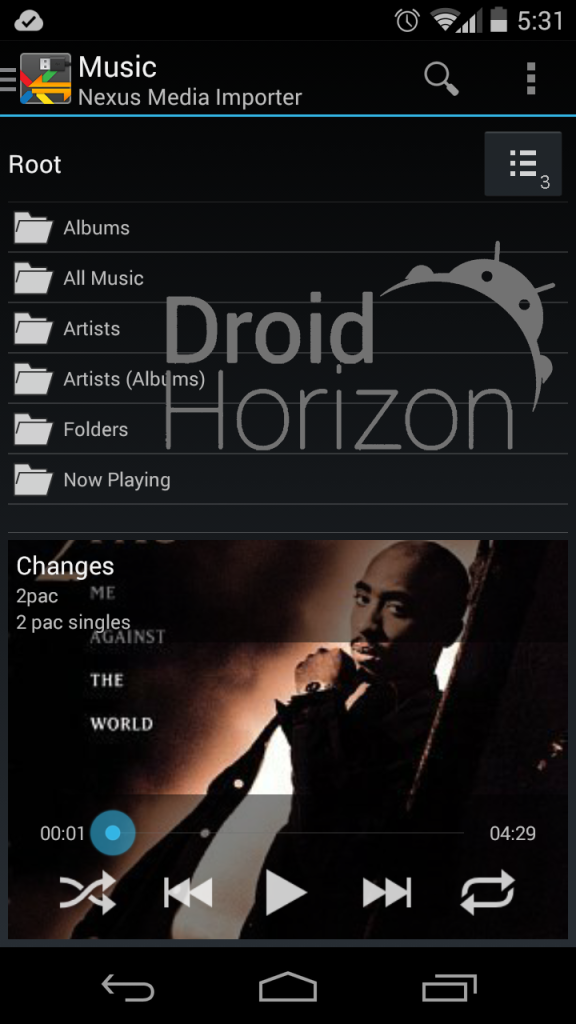 The SanDisk Dual USB Drive is designed to work with the official "SanDisk Memory Zone" app found on Google Play. The app works really well and has options for backing up and restoring your internal memory. When you go into the drive it splits up the files so if you're looking for music or films you can quickly find them (It also has a show all list if you got worried then). All media opens with your default apps. SanDisk didn't bundle in some half baked players and viewers so you get a seamless experience. You can easily move files between the USB Drive, internal storage, rename files and even upload them to cloud storage.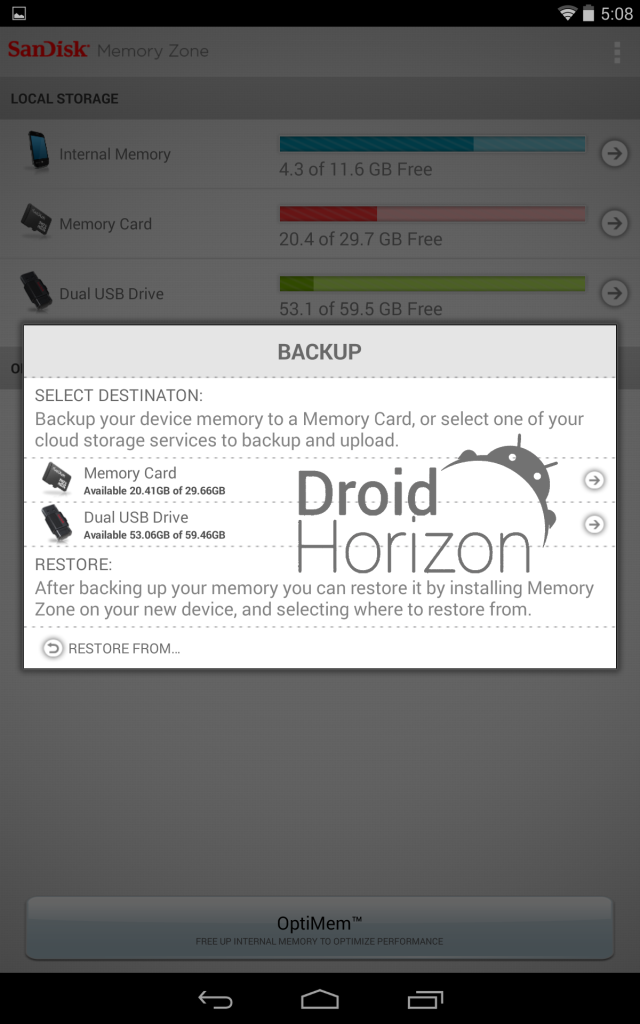 So with a well made bit of hardware and a UI friendly app this makes a great product for anyone struggling with small internal storage. Thank you SanDisk for making this product.