Shark Cordless Handheld Vacuum Cleaner Review
With Christmas soon approaching, you'll need help with all the mess that comes with it. That's why we are checking out Sharks cordless handheld vacuum cleaner. It packs a HEPA filter, up to 10 mins of run and can hold 0.25ls, let's check it out.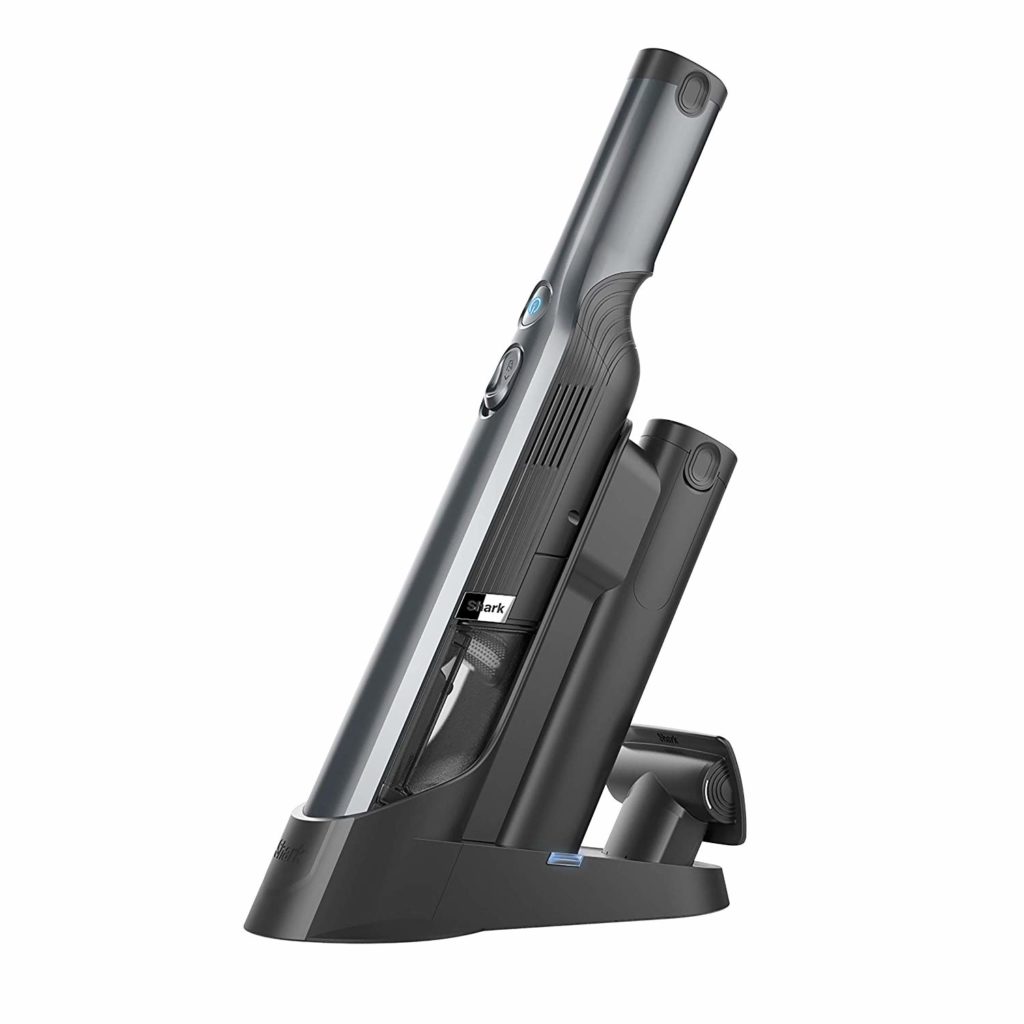 Unboxing, you get the vacuum itself, which was very small. The charging dock and accessories were all thrown in under it. I was surprised by how small this thing was, it weighs just over 1kg, so it's easy to carry around.
The dock is sleek and the vacuum slides into the dock easily to charge. This is the twin battery model, so you can place the second battery in the other port, to charge it at the same time. If you can get into the right habit, you may never have to ever charge the whole vacuum as there is always a charged battery. One small gripe is that the single battery model has two places to store the two included brush accessories. This twin battery model didn't, it only had one. So I am stuck with a brush accessory, which I know I will lose.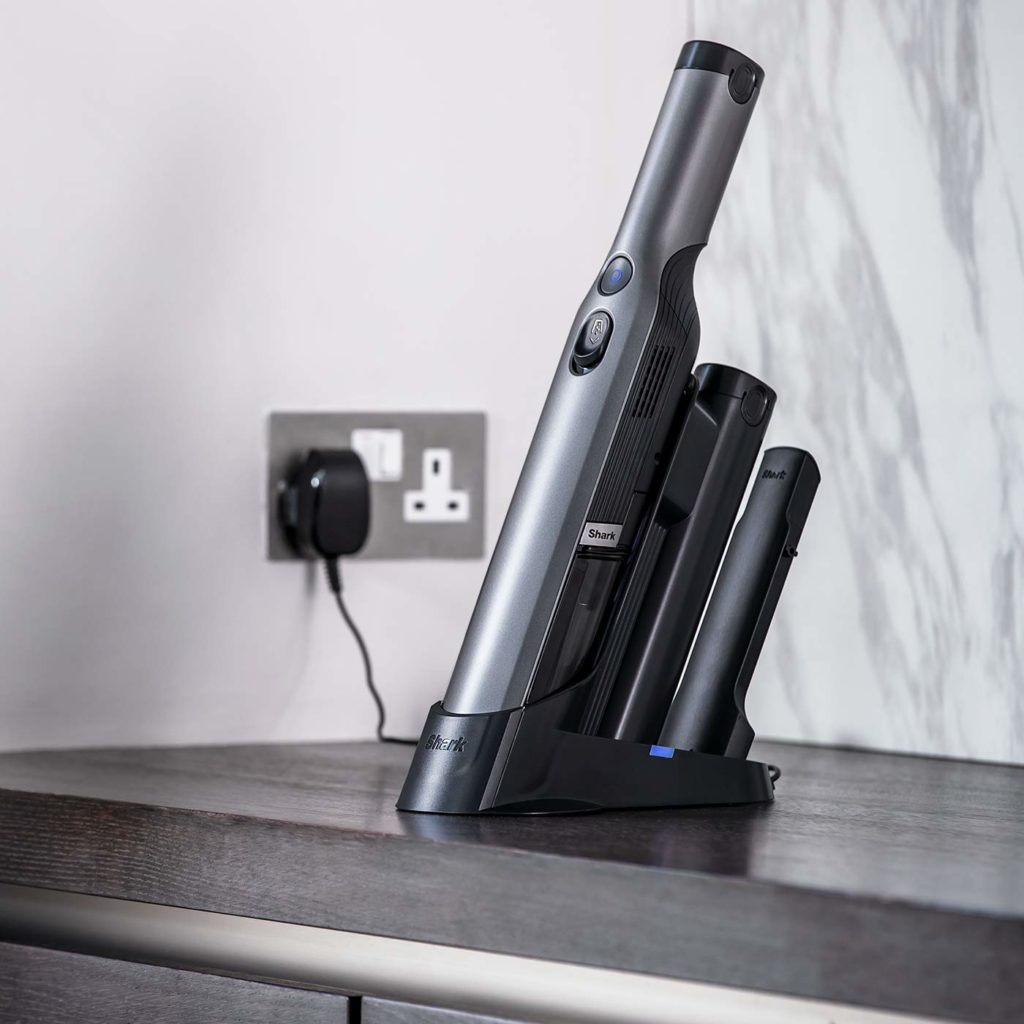 Specs:
Colour Grey
Product Weight 1.3kg
Product Dimensions W: 9.5cm D: 22cm H: 38.5cm
Capacity 0.25L
Run Time 8 mins
Charge Time 2.5 hours
Filter HEPA
Guarantee 2 years (including battery)
Ideal for Pets Yes
There are two buttons on the main unit, one to power it on and the other to open the easy empty cup, and all the dust just falls into the bin. This is really easy to use, there is no choosing between modes, just flick on to clean. The attachments clip on and have no moving parts, so nothing to catch hair on.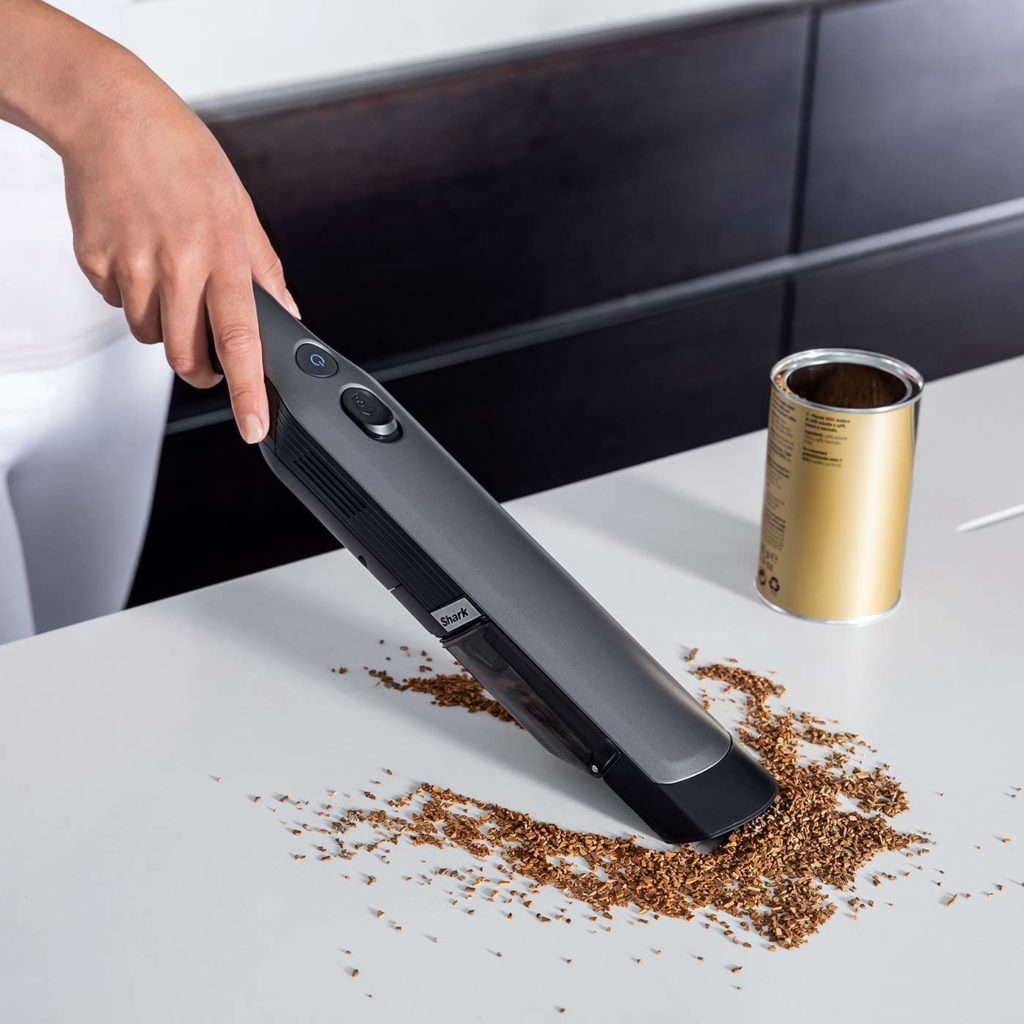 As we have the robot vacuum on most days, this is great for those little spills, to just grab and go with. Excellent for cars too, as its always charged, light and ready to go.