Shopping online is quite simple nowadays, and people rather prefer to place an order from the comfort of their homes than to visit a local store. Brick and mortar stores are fun, but people prefer to search for stuff online because it's more convenient. Online shopping comes with the advantage that it offers more options than your local shopping centre, all famous brands have apps you can download from the App Store to shop on your smartphone. You will definitely not find an Amazon store in your local shopping centre, but if you install the app an your phone you'll get the best deals the provider offer.
And if you are new to online shopping, we have you covered, here are the apps you should install to help you find everything you need.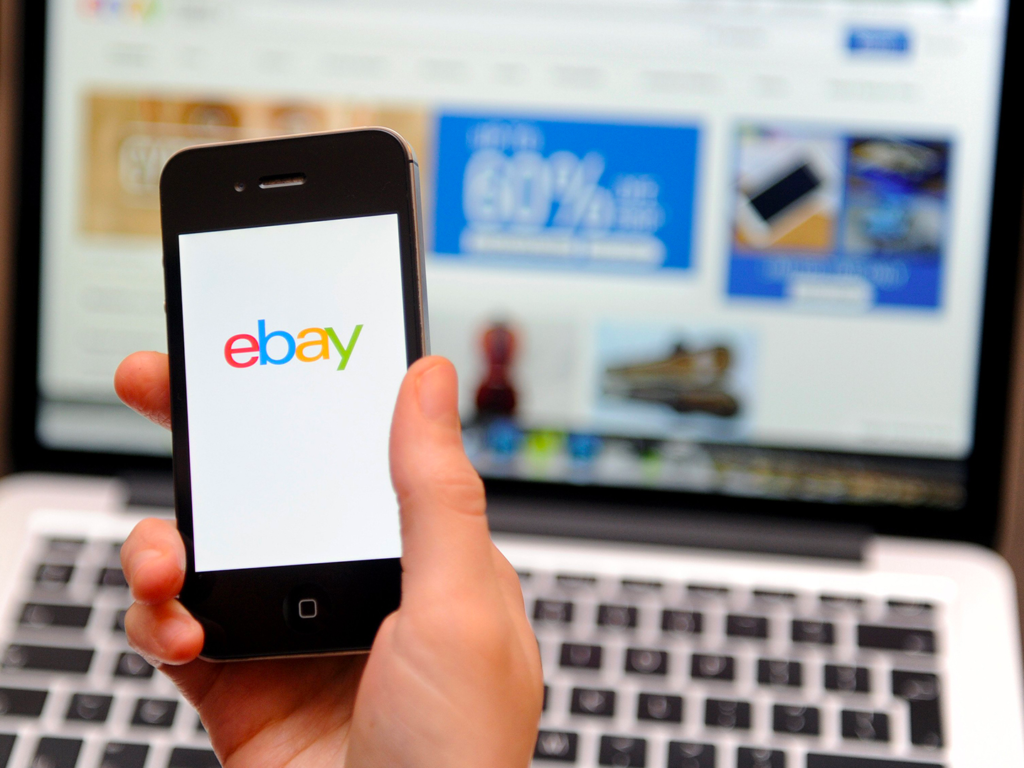 eBay
eBay is free to download and use. You're probably familiar with the name, but you don't know how it functions.
First, you should know that you could access it both on your smartphone if you download the app, and on your PC if you browse the website. The app is perfectly functional and it allows you to perform the same actions you would do if you would use the website. You can search for stuff, bid, purchase or check on the state of the things you posted on sale.
Second, you can choose the type of item listings you are interested in. Some sellers start auctions listings, others sell items you can purchase immediately, others offer biding contracts, and some are specialised in tentative agreements. If you know what you want to buy, you will definitely find great products, listed at affordable or even cheap prices, but you need patience to browse through the millions of items posted on the platform. eBay is the type of app you check from time to time, when you feel you have the patience to browse through hundreds of deals for the same product.

Facebook Marketplace
Users simply hate the Facebook's app, but when it comes to its marketplace, it's one of the best ideas the developers of the brand come with.
Some users state that Facebook Marketplace has all the features to become a better marketplace than eBay. It is defined as a social marketplace, not only that the seller has a public profile, but their buyers can chat with them using the messenger, and check if they have mutual friends who can offer them extra details about the seller's reliability.
You can check the items other people want to sell in the geographical area you live. You can find all kind of stuff posted in the Facebook Marketplace, from video games, books, and cars, to real estate properties, clothes, makeup products, pets, or whatever you may want to buy. As most of us have Facebook, you can take advantage of the new service it offers. Install the app on your smartphone to check the latest items posted wherever you are.

Etsy
Etsy is the perfect platform for Indie artists, no matter what they create, Etsy will connect them with the right buyer.
If you want to find a unique product, there are 100% chances to find it here. The mobile app is simple to use, and you can search the things you want by typing a few words in the search bar. The app will match the keyword with some unique products and will offer you some options you can choose from.
It lists more than 10 million items from more than 800,000 sellers the options are countless. A great number of the things listed on sale on Etsy are produced in a limited run. You can use the app to both sell and buy items. Etsy offers simple-to-understand guidelines on how to manage your shop and boost your sales. It's a unique shopping app for unique buyers, and unique sellers.

Amazon
A simple definition of Amazon would say that it's a platform where you can find a little bit of everything. The mobile app was created as a one-stop-shop; you can buy stuff, view and track your order, and access your account to change the settings. You can find the same features you would find if you would use the website version.
Amazon controls around half of the USA online-retail market, but it's quite famous worldwide. It made online shopping feel safe and comfortable even if there were some times when it faced breaches. Alongside the app, you can install on your mobile devices, it also launched Amazon Web Services a secure cloud service, businesses from all industries can use. AWS had no problems in reaching success, but its exposure and growth also drew threats. Throughout the years, Amazon faced some famous security breaches, the last one being in February 2019, when Dow Jones suffered exposure of critical data.
However, Amazon is making efforts to constantly improve the safety features of the AWS and to protect their clients and their data. Recently the tech giant adopted multiple security measures that have the role to prevent breaches and to counteract them in time. Amazon is famous for three AWS security best practices it created to protect their clients. We are talking about the AWS Intrusion Detection System and Intrusion Protection System, web application firewall service, and a cross-region replication monitor.

Craigslist
Craigslist is the last app on the list because some users consider it a bit less secured than the other ones. You won't find in the App Store an official app, but there is a third party app we recommended, its name is Craigslist Pro and you can download it free. Craigslist is the platform where you can find all types of things, from electronics, to furniture items, cars and even houses.
You can check its listings if you are looking for something the other online shopping apps don't provide. You will have to filter the results according to your country and city, and to select the category of listings you are interested in.