Slow Watches Review
For this review we have gone slightly of piece, I thought I would hand my wife the writing reins and ask her to write her thoughts on this product. The slow watch brand exhorts the value of the mind-set of slow, and they do this through the innovation of their range of one-hand, 24-hour analogue watches. This means the hand moves at half the speed of a conventional watch, and there is no minute or second hand to distract from the understanding of where you are in your day. There is no sacrifice of quality however – the watches use a Swiss precision GMT movement.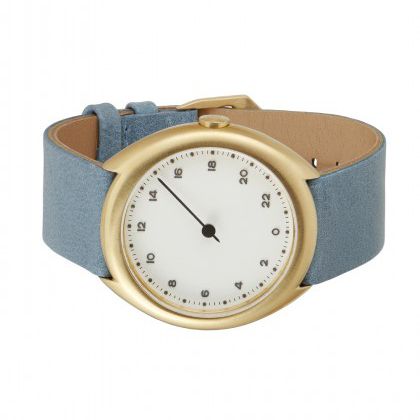 Getting used to this one-hand time display took less time than I anticipated. I have the slow O 13, which has a round face and every two hours are marked in 24-hour format. Between each marked hour is a dot representing the odd-numbered hours, and each hour is broken into 15-minute segments. Whilst not giving an exact and to-the-minute time readings, this is enough to know where you are in the day, and that's what the watch is all about.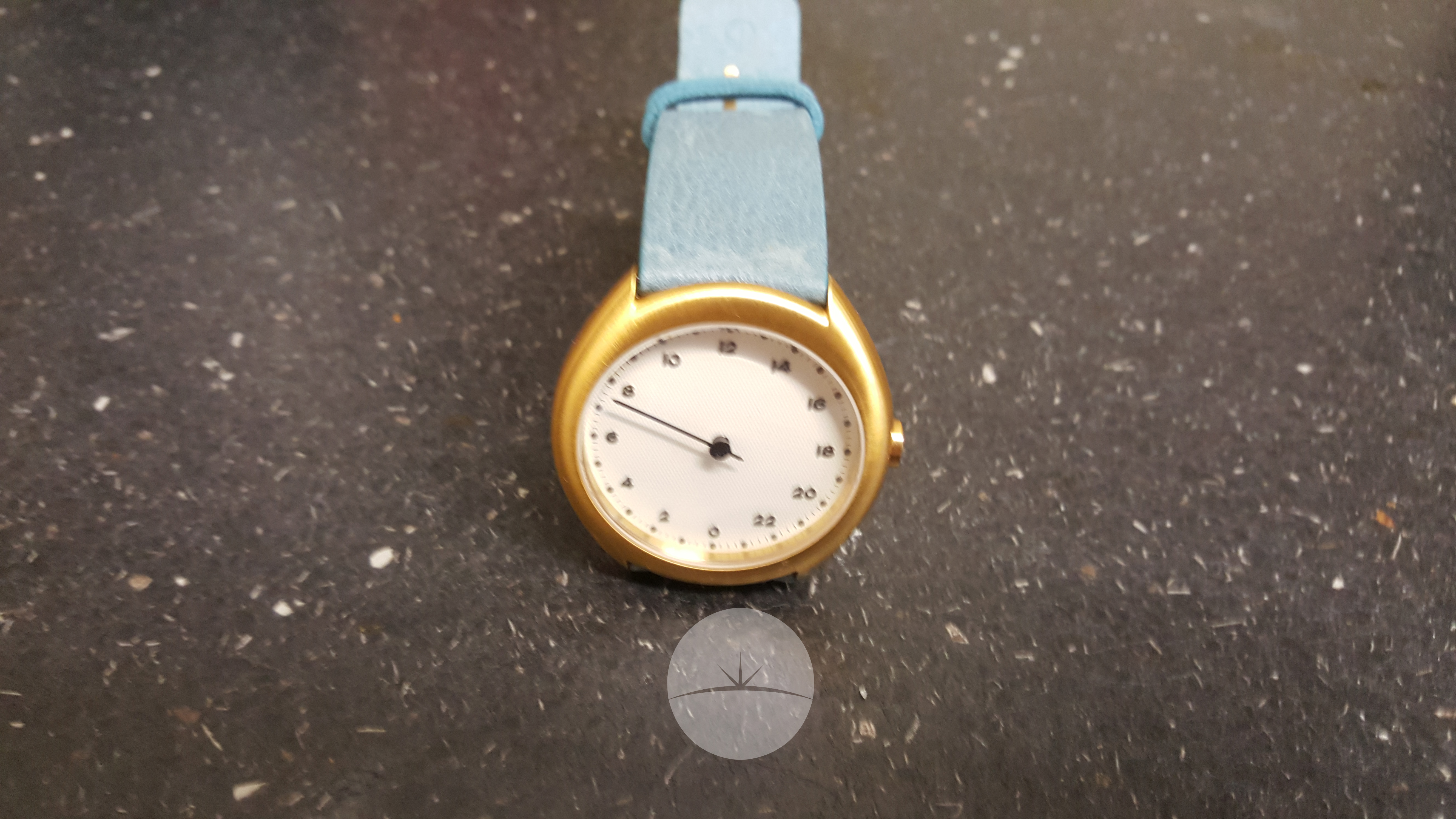 The Italian calf leather strap is a gorgeous vintage blue, and feels sturdy yet supple. The straps are interchangeable, at 22mm for the slow O, and other straps are available on the website. But I love the mix of the blue with the brushed golden colour of the face surround, and the creamy colour of the face finishes the look. Overall this is a beautiful time-piece that I find stylish to wear and love to show off.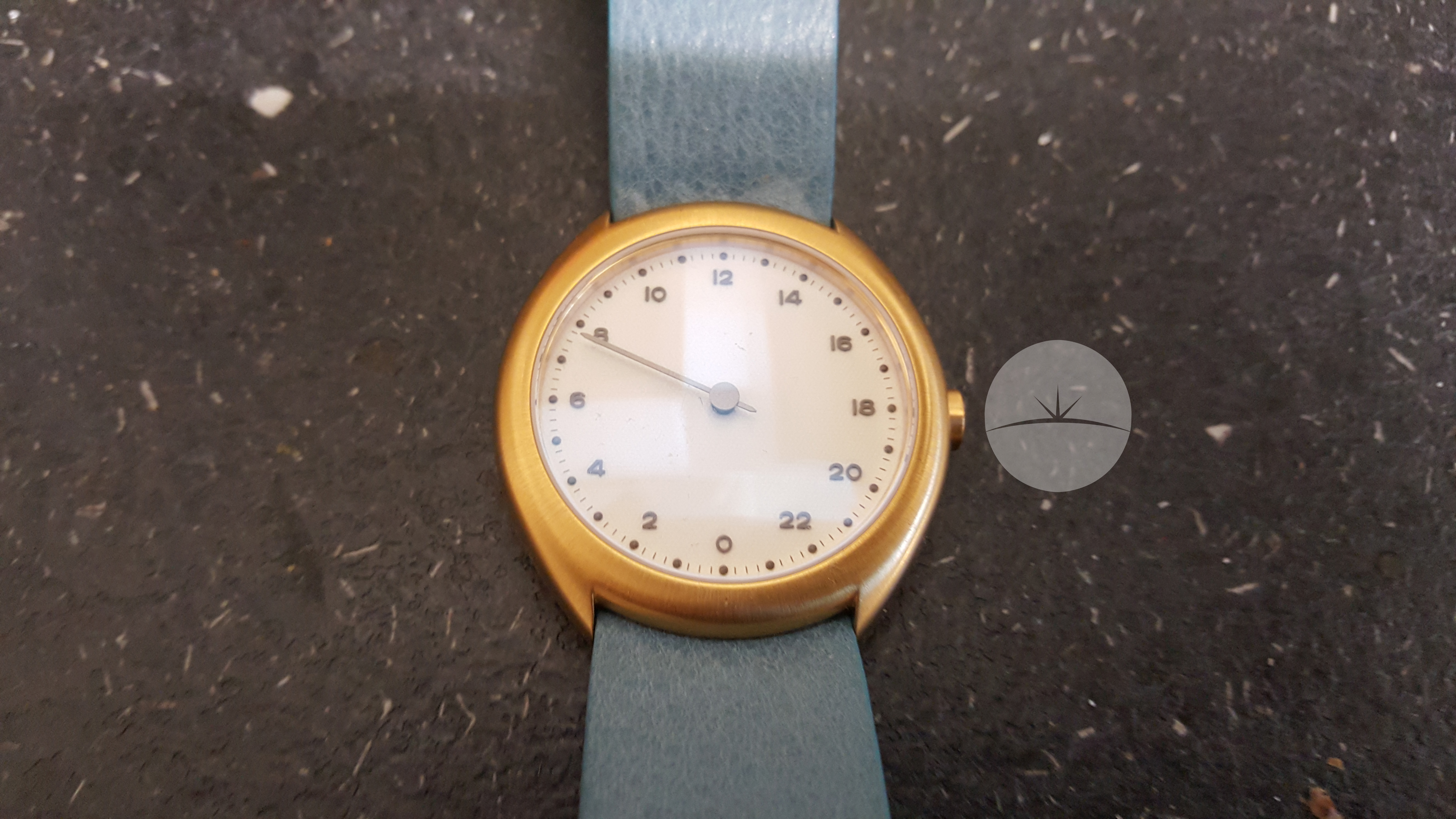 Unpacking the watch was an event in itself and truly gave a preview of the quality that I have come to associate with the slow brand. They have obviously thought through their design and the simple square box shows this clearly. Pretty cool is the suggestion that you would be able to use the box in conjunction with the watch to show the time in a clock format for a desk or side table.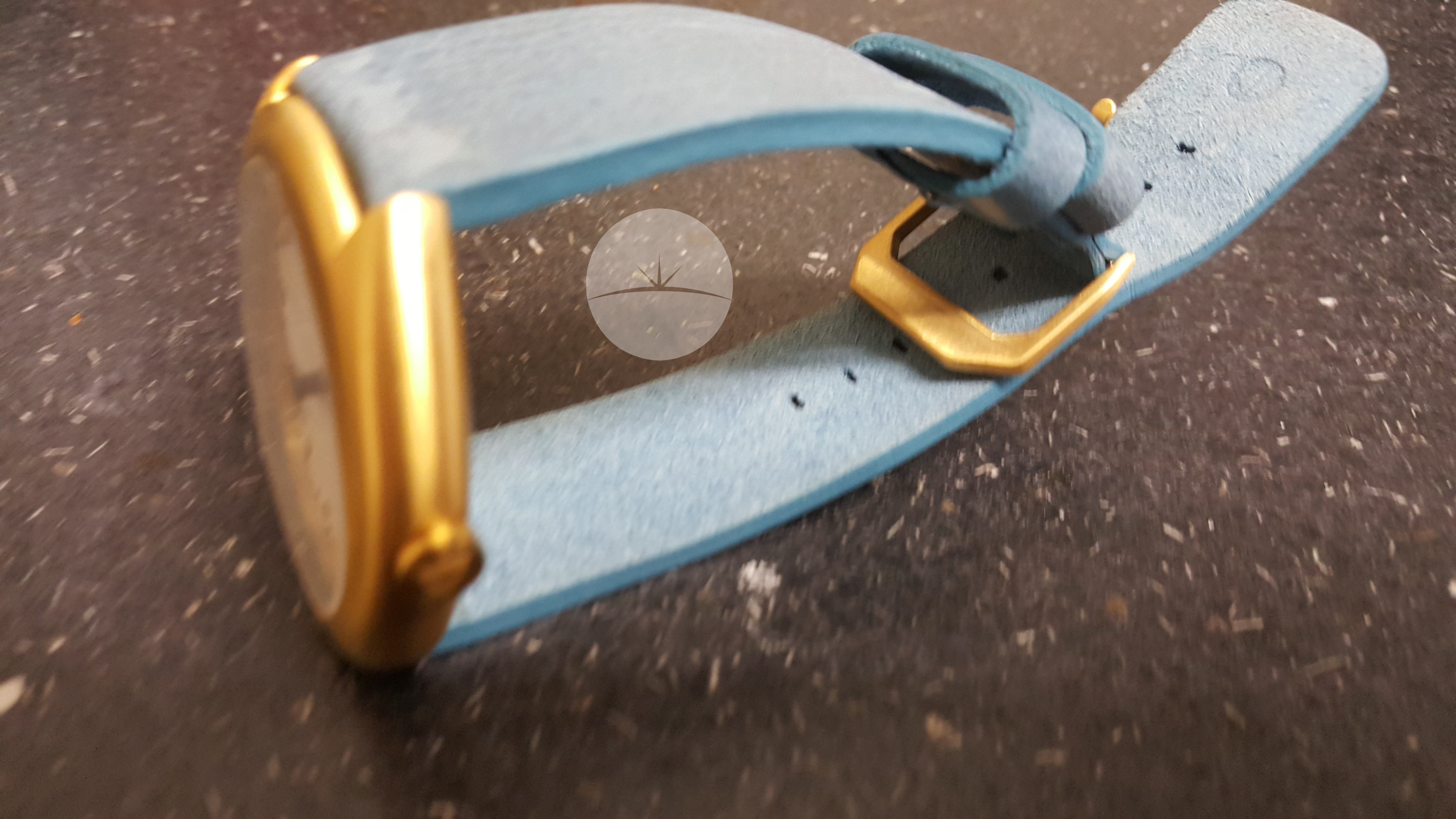 There are many, many styles of the slow watch on their website; three face designs (slow Jo, slow Mo and slow o) and lots of strap options to pick from. The initial purchase of a watch will set you back upwards of £200, and replacement straps from £25 up to £65. This makes buying a slow watch a fair investment, but I have been converted to the slow way of looking at time.
Here is a direct link to the watch we reviewed – slow-watches.com/slow-o-13-light-blue-vintage-leather-gold-case-white-dial.html