This application will let you change the Softkeys / Navigation Buttons fast and easily. This app comes with more than 150+ different softkeys to choose from and the growing online database provides even more user-submitted ones.

I stumbled upon SoftKeyZ in XDA. Basically an application that lets you use custom icons to tweak your navigation bar on devices. Obviously, you'll need root privileges for customising at this kind of level and some risks are present if you don't understand fully what you're doing. You can use pre-designed icons to alter the appearance of your nav bar or download from the gallery in-app. If you are feeling very adventurous why not use your own images instead. Maybe you have a keen eye for design and want to take your home screen designs to the next level to complete the look you're trying to achieve. Maybe you just like messing about?
Some of the clean designs you can download in the gallery are fantastic and applying these themes is very simple. The best feature of all is the back up. After messing around too much (which will happen,) you might want to jump back to the default set up. Simply hit backup and your device will reboot and get you back to stock again. This is a very important feature and something that I was interested in finding straight away.
Having used SoftKeyZ for this last week, I haven't found any dip of performance (using Nexus 5) or had any issues at all. The first day or 2 I sampled nearly every combination of icons possible and also designed my own, which looked Okay. The gallery part is still in beta and I noticed a few designs being added a little while ago. The thread in XDA still seems pretty active if you want to have a look there first for more detail. We'll also provide a link here to the application in the Play Store (priced at £1.69). See below for an example of custom soft keys.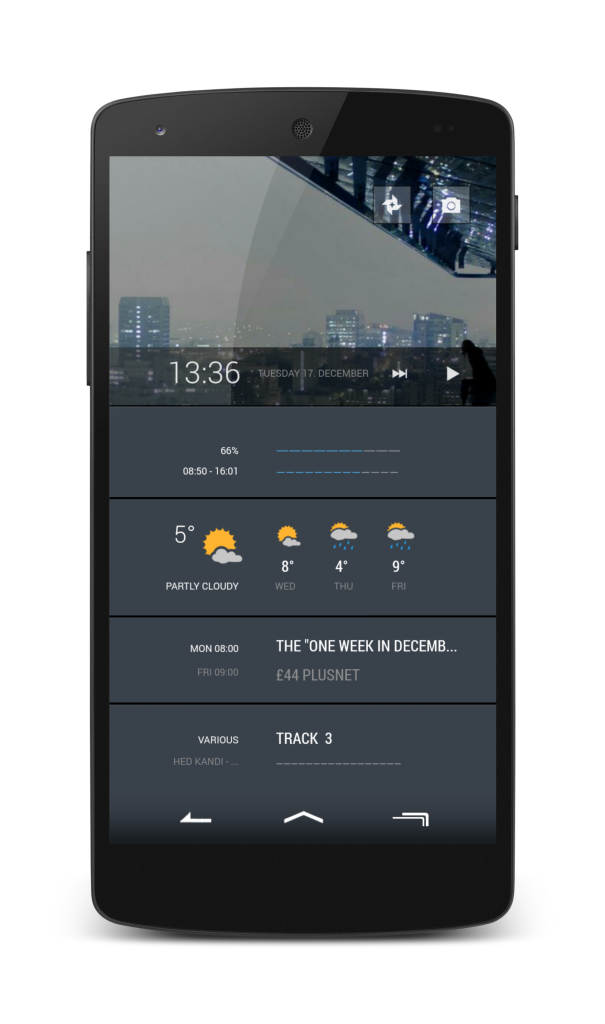 Download SoftKeyZ below;