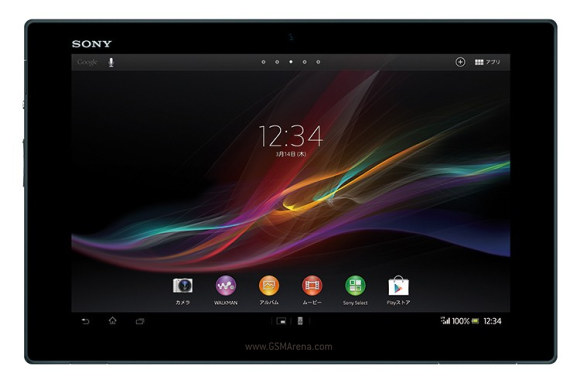 Picture from GSMArena
Features:
10.1-inch WUXGA (1920 x 1200) display complete with Mobile Bravia Engine 2
1.5GHz quad-core Qulacomm APQ8064 processor
2GB of RAM
32GB of on-device storage
microSD card slot
8.1 MP Exmor R camera
NFC
Android 4.1
6.9mm thick
Hot off the heels of their two flagship phones, Sony have revealed their new tablet the Xperia Tablet Z. After reading the specs, I must say it's on par with what's available right now but no word on pricing yet. I think that pricing will be the biggest factor of all. See, Google have the Nexus10, if you can get one, completely under-priced and the big G potentially make their money from the content you buy on Google Play, be it music, books or whatever.
Sony have Music Unlimited subscription service, it's faithful followers who always buy their devices and ? 
What's it going to take for Sony devices to start selling well? Samsung to collapse? To make an excellent product, competitively priced, with timely updates and stunning design? Maybe…. I really hope they do.
(Just my personal opinion) What do you guys think?