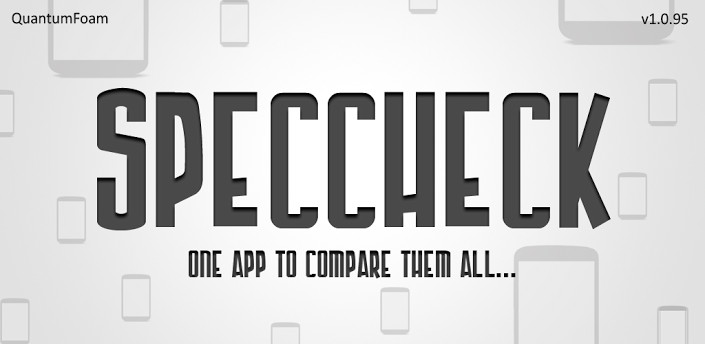 SpecCheck – Review
Theres always going to be a argument as to, which phone is best. But now there is an easy solution and thats Speccheck, this great holo themed app, allows you to compare two phones specs easily on your phone. The app is updated when opened and any new phones are instantly added to the database. This app is incredibly simple to use, you find and select device one and then select device two and click the tick. You then see the two phones, side by side and you can compare the stats of each.
This app offers offline viewing, so as long as the database is up-to-date you can use this app without any data connection. New phones are being added all the time, so there is no need to worry that your favorite device won't be included.
There are some improvements that could be made, I found there was no main scroll option for the comparison page. At the moment you drag the specs separately, which can be annoying if you just want to go down the page in one go. Another one is the lack of a "key", to the non-geeks the specs can be confusing as there is no titles to work on. Apart for those two points the app is incredible and very intuitive. You can remove the pictures of the phone at the top and just have the specs, you can even display in landscape mode.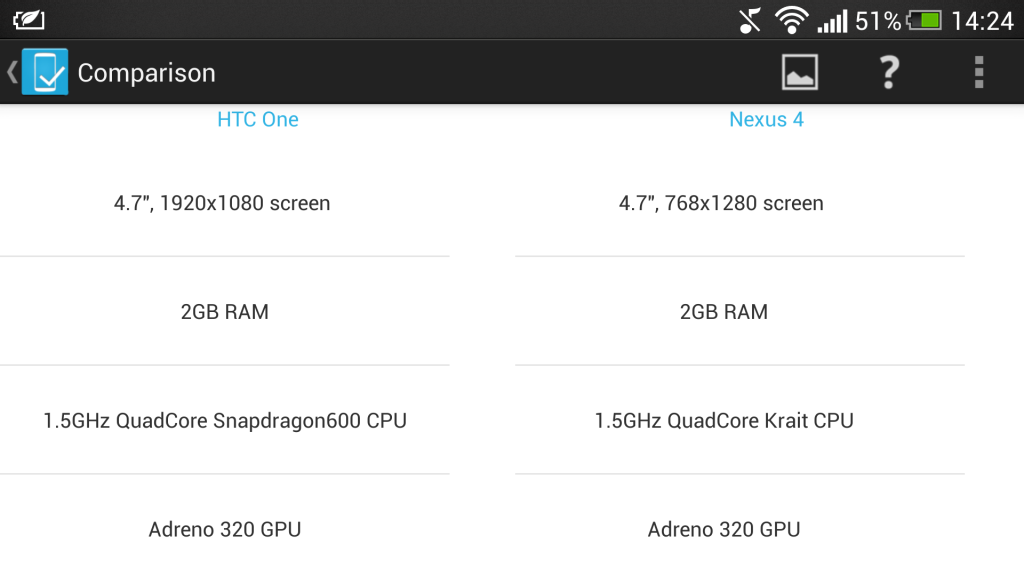 Apart from a few display tweaks, this could is a very useful app to have in your app drawer. Its useful to check up on any new phones, and allows you keep tabs on any phones you may want to buy. This is together with the advantage of offline viewing which is a great added feature. This is a free app, and I cannot recommend it enough.
Link to the app is below: