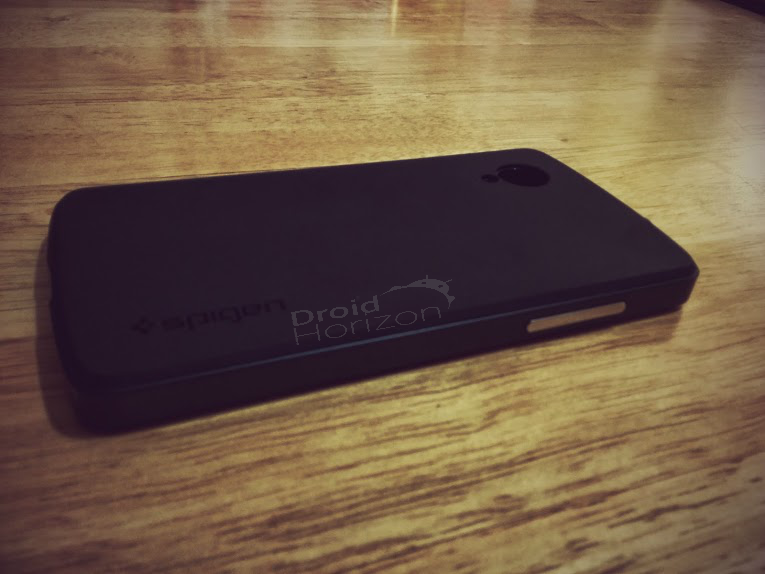 Purchasing a case or cover for your brand new device can be a potential minefield. Do you go for something with max protection that adds bulk. Or do you prefer something that's light, subtle or barely there. I'd say most people would prefer a balance between the two. The Spigen Neo Hybrid for the Nexus 5 offers a middle ground. Superior protection without taking away the device's aesthetics, but does have a few issues of it's own.
The Neo Hybrid offers a perfect fit to your Nexus 5. The description mentions form-fitted to the device. I'd certainly agree with that. Your phone inserts exactly as you'd imagine with precision cut outs for headphone jack, speaker grills and the camera at the back.  The case actually comes in two pieces out-of-the-box. You'll have a bumper type piece which attaches then inserts into what I'd describe as a back plate / shell. This must be where the hybrid comes into the product name. (I previously assumed the Hybrid was from the materials used ) Searching… Not much can be found of the actual materials, but I'd say plastics possibly TPU or polycarbonate.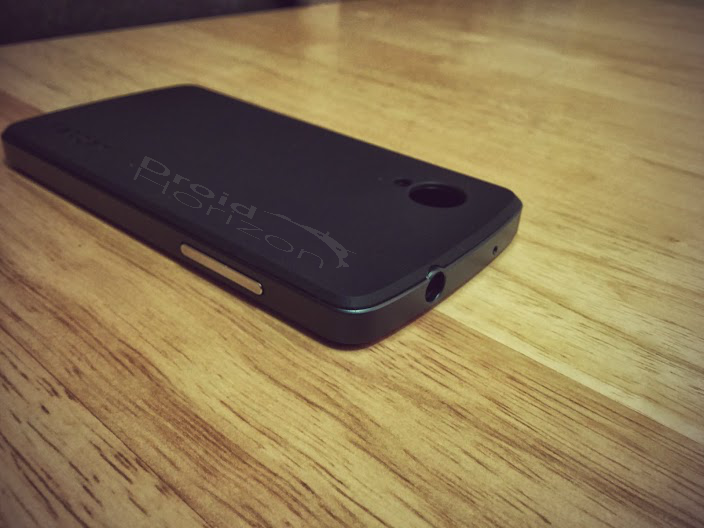 The accessory reviewed is tagged as Metal Slate in colour. Not exactly black with a more shiny grey edge that runs round the device. Pretty badass looking, in my opinion. The volume rocker and power button are covered with a fake metal cover that gives the look of a high end product, but it's still plastic, you wouldn't know unless you actually looked super close though.  Here's my first issue.. The volume rocker cover on the review piece rattles when you shake your phone. I tried re-installing the case and pushing everything together real tight, but it still rattles. (That's not very premium in build quality) I'm pretty upset by this actually, cheap knock- offs from China stayed together longer. This was after a few days normal usage.
Having the case fitted seems to add a little bit of extra width too. I'm pretty sure if you'd measure the difference there wouldn't be much in it but it does change the feel in-the-hand. I've used this term plenty of times in various reviews of handsets and their accessories. This is something I really rate highly when using any product. Does it feel good, comfortable and fit into your hand. Sadly for me the Neo Hybrid from Spigen really doesn't. The case makes the phone feel really wide, I don't like that. Another issue has to be the lack of grip on the back of the case. Wowzers, I've nearly dropped it a few times in the last 2 weeks, but I hadn't when using no protection. That TPU on the back is far too smooth, there's zero grip.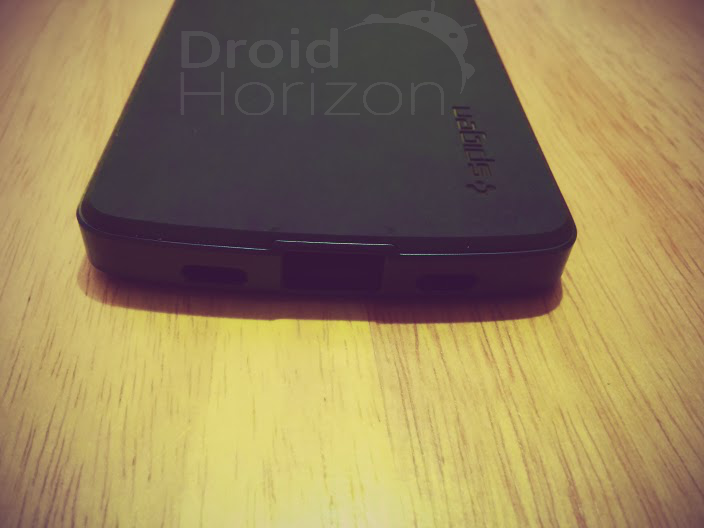 Maybe I'm being over critical. It sure would protect your device if the worse happened. I'll not be doing any drop tests here but I'd be fairly confident you'd be safe enough. The Neo Hybrid isn't a bad case, it looks fantastic, offers great protection, and allows you to set the Nexus 5 face down because it's ever so slightly raised around the bezel. (This is great for listening to music via the phone speakers which are on the back) Not fantastic build quality and a slippy feel will probably disappoint you but there are far worse covers priced similar. (Around the £20 mark)
You can grab the Spigen SPG Neo Hybrid case from our friends over at MobileFun. Winners of best mobile accessory site (UK) in 2013 who ship worldwide. If the Neo Hybrid isn't something you're looking for, why not check out their other cases and covers for the Nexus 5 here