SteelSeries SIBERIA 800 Wireless Gaming Headset Review
Some gamers want the best things in life, and this is the same for their gaming hardware. This is even the same for headsets, and at £349.99 I give the Siberia 800 from SteelSeries a go and see if they are worth that price tag.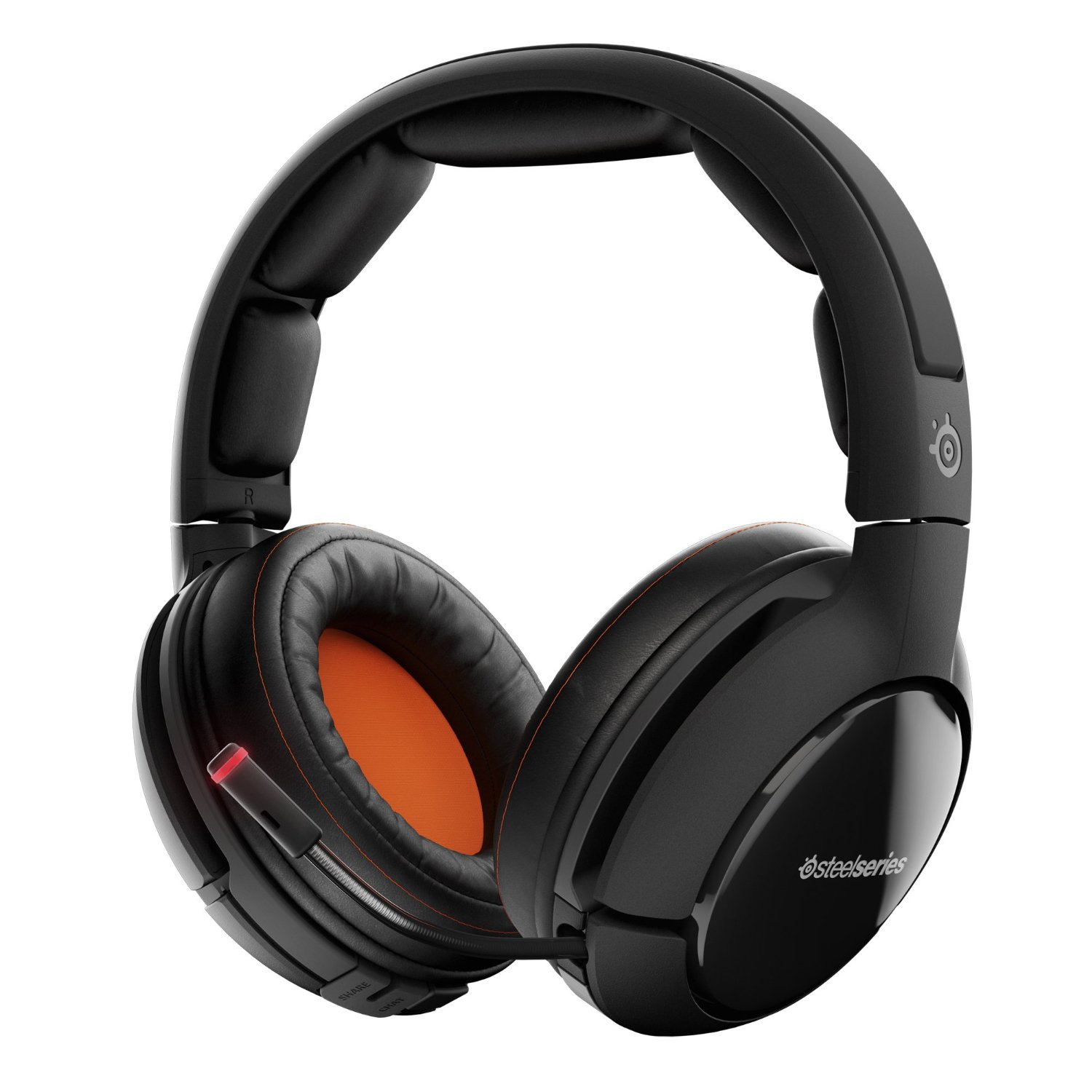 I was first aware of the the Siberia 800 when it was under a different name, H Wireless. They are all about the audio, and no flashy design elements, just a solid premium feel. This black clean look works in its favour as it's compatible with PC, PS4 and Xbox One. Which makes it a solid companion piece for any gaming session.
I found the audio to be really clear and crisp. This mixed with the Dolby 7.1 virtual surround sound, means that when playing games I was completely immersed in the game, oblivious to the goings on in the outside world. The tech built into the headset also means that I found the audio to be lag free.
Features:
SteelSeries next-generation speaker drivers offer detailed highs, accurate midst and deliver that low bass
Closed-back ear cups for superior accuracy, clarity, and detail
Dolby virtual 7.1 surround sound technology places you in the game – for PC/Mac PS3/4 Xbox 360 and Apple TV
Retractable, directional mic on gooseneck with mute indicating light
Two hot-swappable Li-Ion batteries for unlimited play
Sound Share lets you share the audio with a friend
Click wheel enables control of the volume and menus from the ear cup
Memory-foam ear cushions and headband padding with smooth-as-leather surfaces for comfortable fit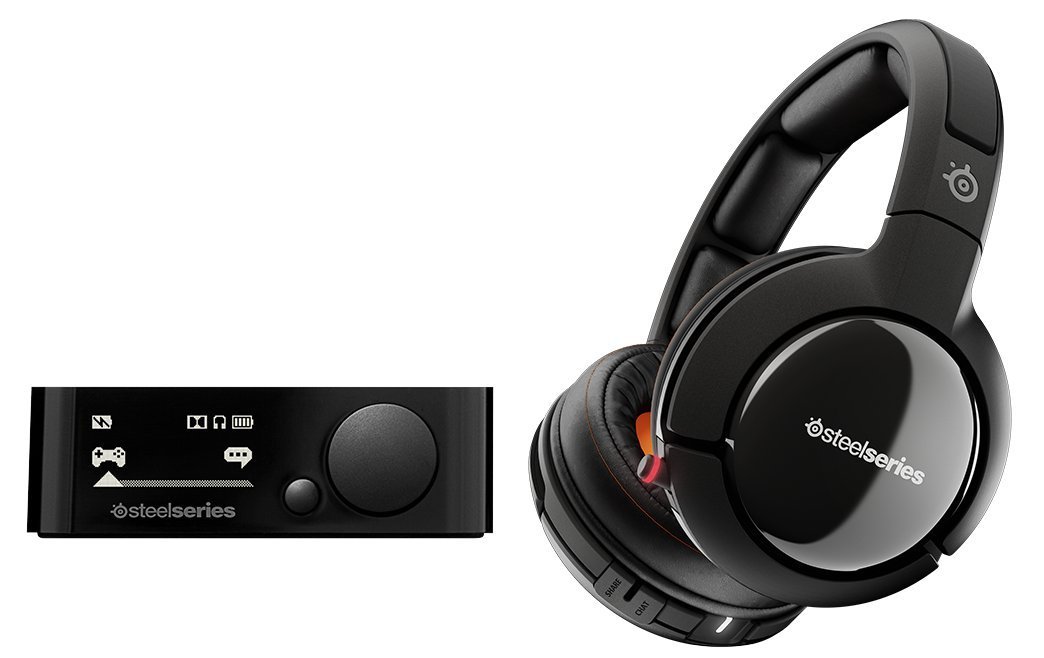 The Siberia 800 also rocks swappable batteries, which means that I can play for longer hours, and just swap a dead battery for a charged one without missing a beat. Each battery pack lasted me around 9 hours of game time.
The headphones don't come along, they are packed with this sleek black box, which allows me a bit more control of the audio. This transmitter also sports a large OLED screen, so I can see at a glance the setup i'm running. Volume control is easy and not too loud. More detailed controls like voice volume etc, is all controlled through the transmitter.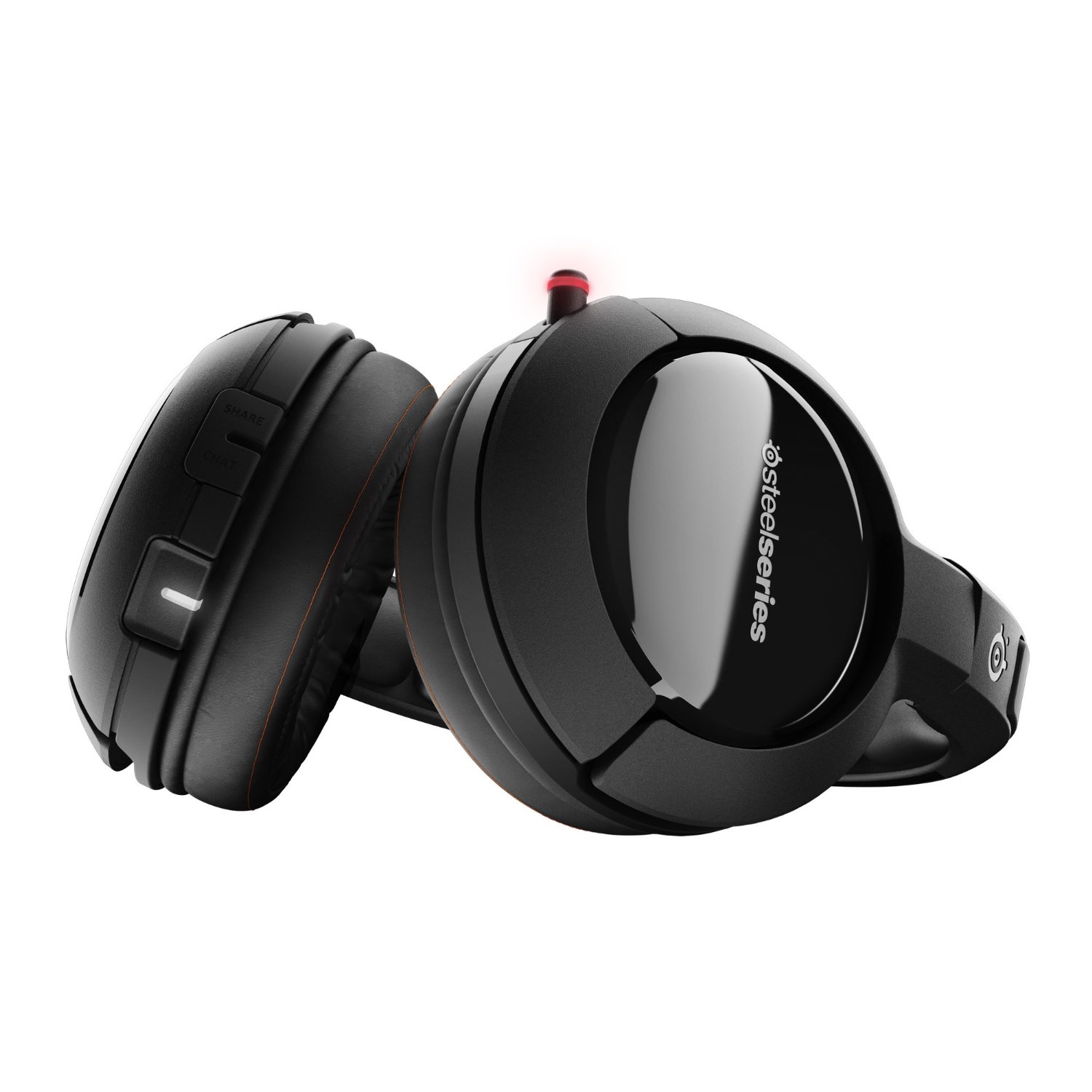 The overall headset has a black matte finish, there is the addition of shiny black ear cups, and then the standard SteelSeries orange is thrown into the ear pads on the inside. The faux leather headband is surprisingly comfortable and I didn't have any issues with six hours of gaming. There is also a great amount of padding on the ear cups themselves to truly protect and comfort my ears.
I was happy to see a distinct lack of controllers, and fiddly buttons, there is only the one volume wheel. This is all down to the transmitter taking the brunt of the controls. This Siberia 800 features a retractable mic, which allows me to hide it away when not in use. Clarity is perfect and I had no issues with people hearing me.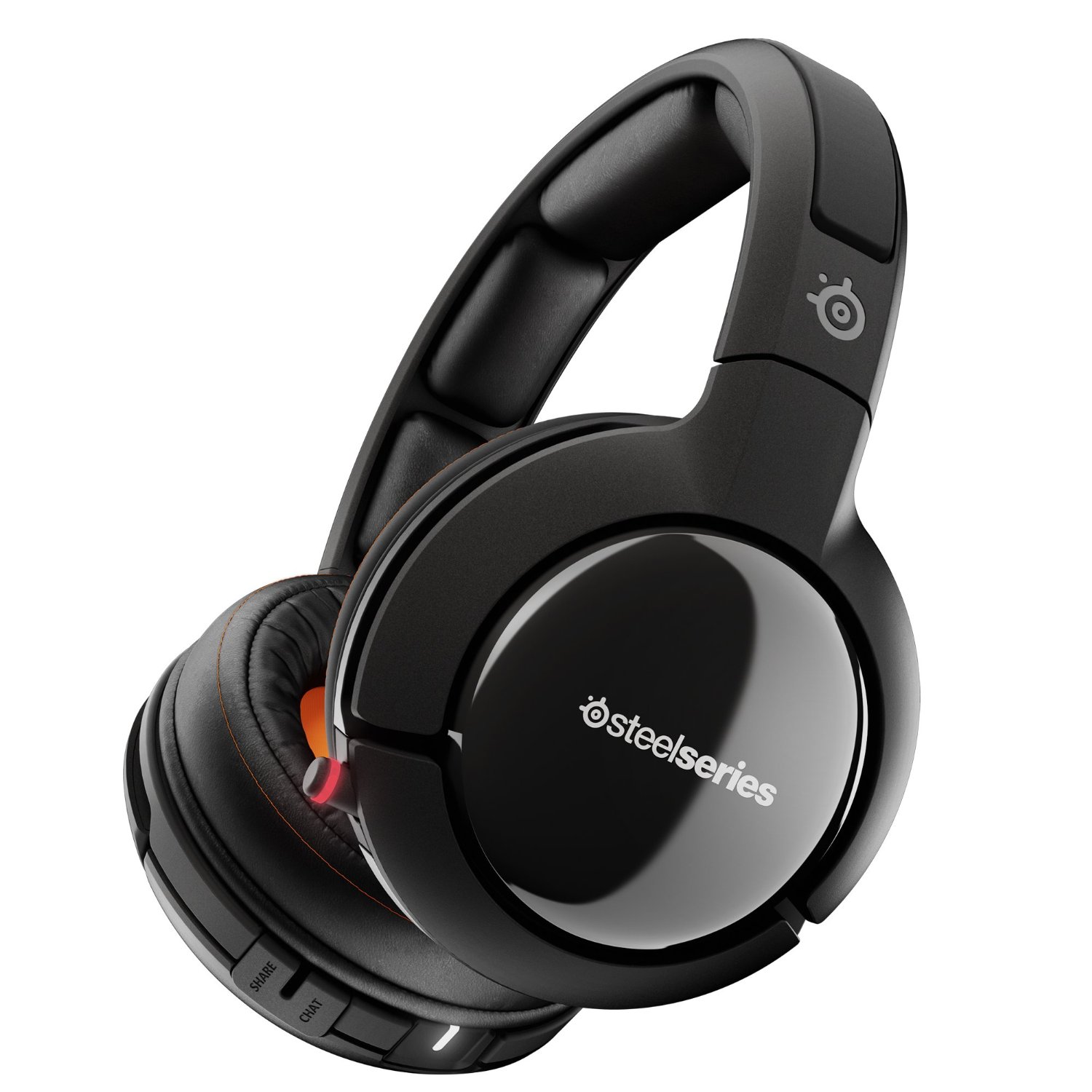 For the price of £349.99 I would really recommend the Siberia 800 for hardcore gamers. The guys who are gaming for hours and hours, the swappable batteries are a great feature and fit into that same mind set. The included transmitter is a nice addition and clears the headset of any unnecessary clutter.
amazon.co.uk/SteelSeries-Steelseries-Siberia-800/dp/B01BB7I7L4