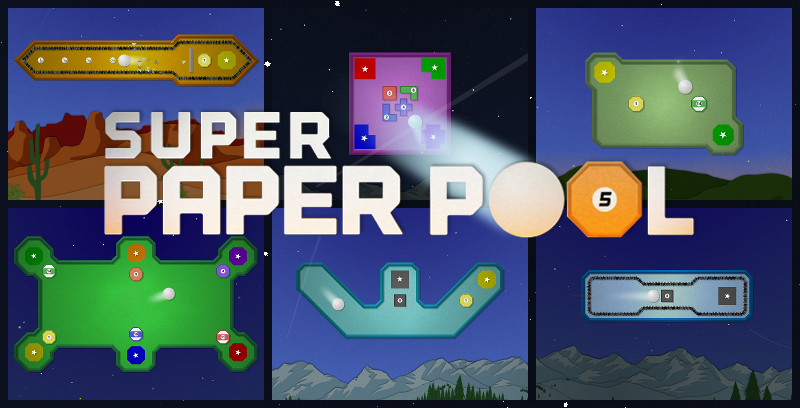 Super Paper Pool
One Side Software recently got in touch with us and asked if we would like early access to their upcoming game, called Super Paper Pool, a mash-up of mini golf and billiards. I have to admit, I don't tend to game all that much on my Androids, but I do keep a few on my devices, one of which is a pool game, another other a golf game, so this one appealed to me straight away.
70+ Challenging Tables
Three Beautifully Rendered, Panoramic Environments with Dynamic Time Changes
Precise Swipe-to-Shoot Controls
Leaderboards and Achievements
Super Paper Pool is a billiards game set in a lush panoramic world made from construction paper.
Players challenge themselves and each other to complete each table (level) in as few shots as possible.
Players use the cue ball to knock oddly-shaped billiard "balls" into their respective goals.
Early levels have straightforward shots and few if any hazards; later levels have tougher shots, more object shapes to "sink", spikes and locked doors.
Time changes from sunset to night as the player progresses in each area.
Players can take back poor shots using Mulligans
Players start with a few Mulligans and can earn more by completing sets of tables
Packs of Mulligans can also be purchased via IAP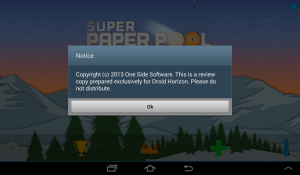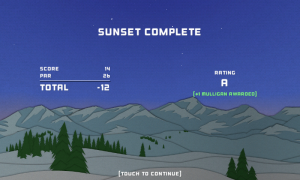 Starting the game I  was reminded of when Angry Birds came out, there is a familiar feel generated by the backdrops, a hint of both the fun, and the frustration to come. Frustration, because I think this is the kind of game that will have me going back to previously completed tables in search of that elusive perfect score.
The first couple of levels are pretty straightforward, there are basically two controls, you drag the cue to line up your shot, then tap the cue icon bottom/middle of your screen to actually take the shot by swiping the cue itself.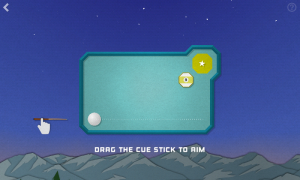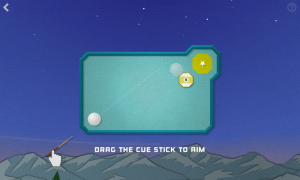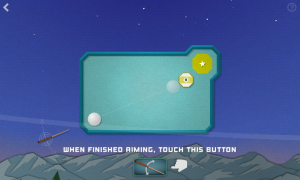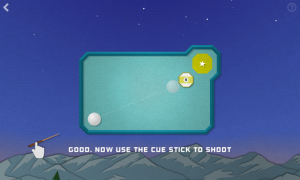 Simple enough right? The line shows you where you're shot's going to go, you decide how hard or soft you cue the ball. By the time you reach the third table you have two objects to "pot", and the tables have gotten decidedly more interesting. The fourth table ups the challenge to three objects. "Potting" all three with one shot unlocked an achievement. The game's inclusion of achievements and leaderboards, should make for competitive fun once the game is released on Google Play on June 27th.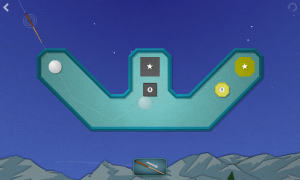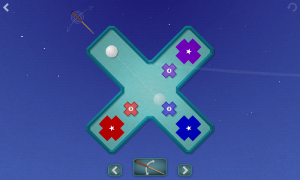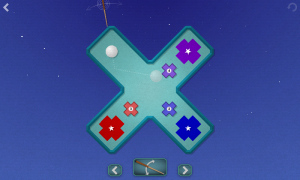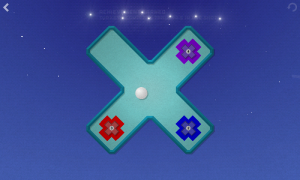 Yes, I know that's a lot of screen grabs, but I tried using words to describe the tables and it just didn't do them justice. The backgrounds are panoramic, tapping anywhere but the table and dragging moves them around  almost like a cartoon Photosphere. It's a nice touch but I found myself doing it by accident on occasion instead of lining up or taking a shot. The shapes you are "potting" only need to pass over the "pockets", so the game is pretty forgiving in that respect, but it makes up for it later on, boy does it make up for it!
The first level you play, is the Sunset level, the second is called Dusk, and rather more challenging, due to the inclusion of either briars, or barbed wire (I'm not sure which it is, but it made me shout at my phone a couple of times). You see, if your cue ball hits this stuff it shatters, it's basically a foul, and you will be awarded a penalty shot to your score each time you do so. This is where that frustration I mentioned earlier comes in. There was one table in particular that nearly drove me nuts trying to complete it. On the face of it, it should have been a simple shot, the table was rectangular, the pocket unobstructed, but the trick was to hit the cue ball gently enough to ensure that neither the cue ball nor the shape I was trying to "pot" hit the briars/barbed wire. I probably should have played that table on my tablet rather than my phone, but that's no excuse, I may as well admit that my first time on that table took me….a lot of shots, and the air was slightly blue by the time I'd completed it 🙂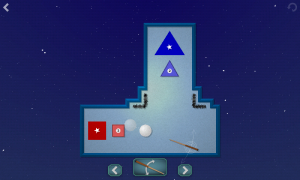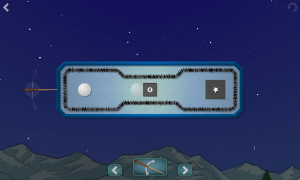 This is the type of game I will keep coming back to, great for either a quick play when you have a few minutes free, or sitting down and sticking at it while turning the air blue 😉
It will be in the Play Store on June 27th, and we will be posting a link to it on our G+, FB and Twitter, so keep an eye out for it.
I'll leave you with some more screenshots, the developers promo video from YouTube, and a link to their blog.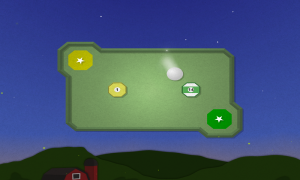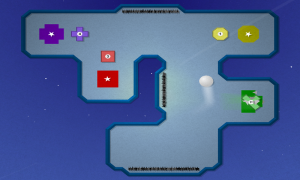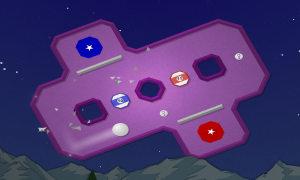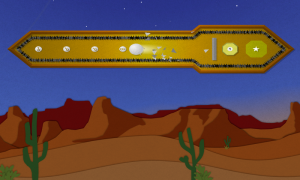 UPDATE 27-06-13: Now live on Google Play, grab it from the link below, it's free! 🙂