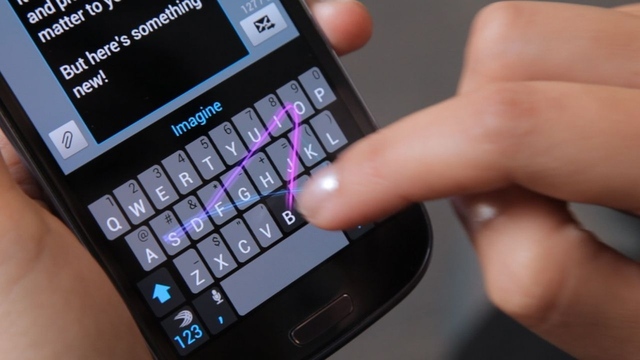 SwiftKey Flow – I took notice when SwiftKey their version of a trace keyboard "Swiftkey Flow" back in October. Today is the day to get in on the action. The company has launched a public beta of the new keyboard, and sweetened the deal with new features at the same time.
The main point to remember is that SwiftKey Flow is still in beta. There will almost definitely be changes between this version and the final release, but all of the other features we know and love, including its predictive engine and all in the beta.
One of the new features this beta includes is their new "flow through space" feature, which allows you to swipe to the space bar like any other key to break up words. This means you can "type" entire sentences without lifting your finger off of the screen.
The best part about this beta is that the new input mode works in combination with the predictive text feature to maintain the accuracy of your sentences. Therefore, as long as you keeping gliding your finger over the correct letters, you won't have to worry about an inappropriate word being added to the sentence, as the app itself is capable of auto-correcting your sentences.
I'm loving this beta and would be happy if this was the final product. I will be installing this on my Nexus 7 to see how to performs, but from initial testing and from other peoples views, I get the impression this a big step in the right direction for Swiftkey.
You can download the beta of Swiftkey Flow from their website, download.