Talon – Review
Twitter clients are a lot like buses, you buy one and then two come at once. Talon is now part of a long line if Twitter clients, but Talon does offer some perks. The slick interface being a major one, and the tweaks under the hood is another.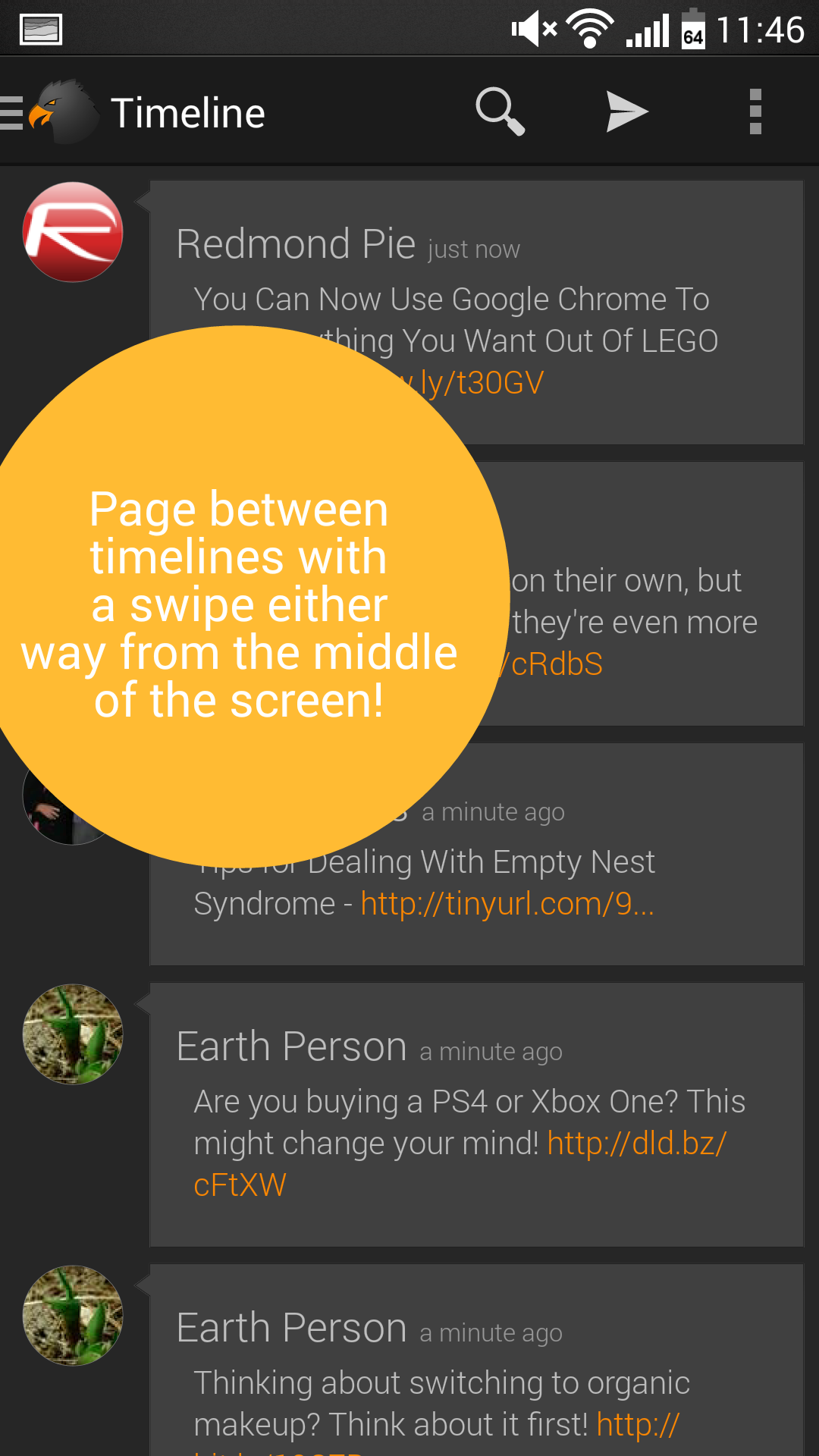 Talon doesn't offer anything new in regards to functionality. Talon allows you can do all the Twitter related things that Twitter users can do like browse trends, send tweets, respond, retweet, favorite, use lists, browse your timeline and many others.  This app really starts to shine when you look at the tweaks. It can be set to stream tweets live instead of having a timed refresh. Your also allowed to customize your notifications, theme, add emoji support in the settings. It also allows access to a built in browser and YouTube player, and you can even choose between the Standard Talon layout and a Hangouts layout. For now it only supports two Twitter accounts, i'm not sure if this is set in stone, or if this number will increase.
One unique features is Talon Pull, this is an ongoing process that shows up in your notifications that opens a pop-out window so you can check Twitter more quickly. This is great for a couple of reasons, one is that you can access your tweets quicker, and two it doesn't display a notification icon in your status bar!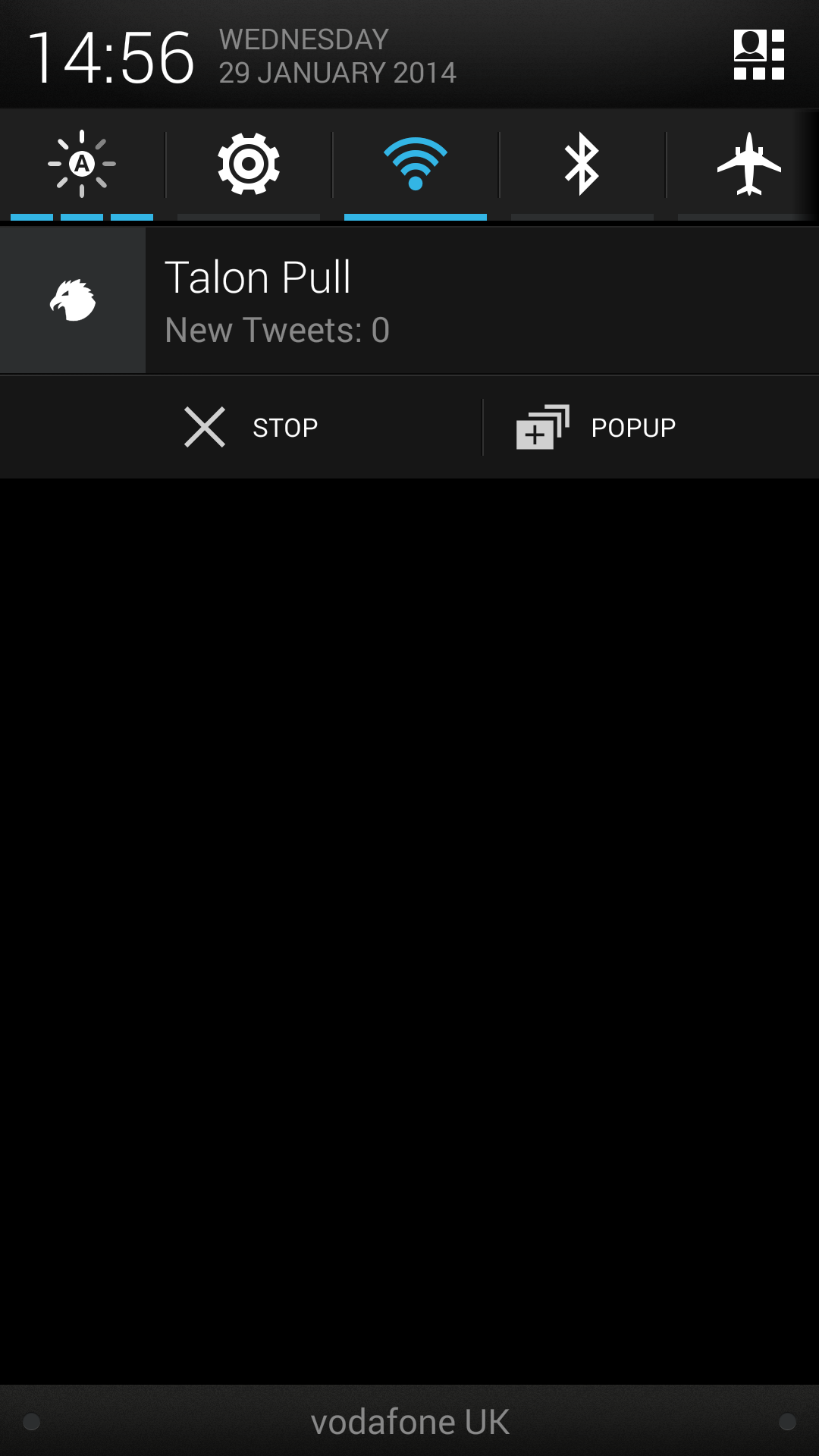 Talon also contains a themer engine, for now you're limited to the three choices only, but eventually there will be more options as to what theme you want to run. This app looks great, It follows many of the Android standard design elements like the pull-to-refresh, the slide out left side menus, sliding tabs, and more. Everything is easy to access and read, which is a requirement in a Twitter client.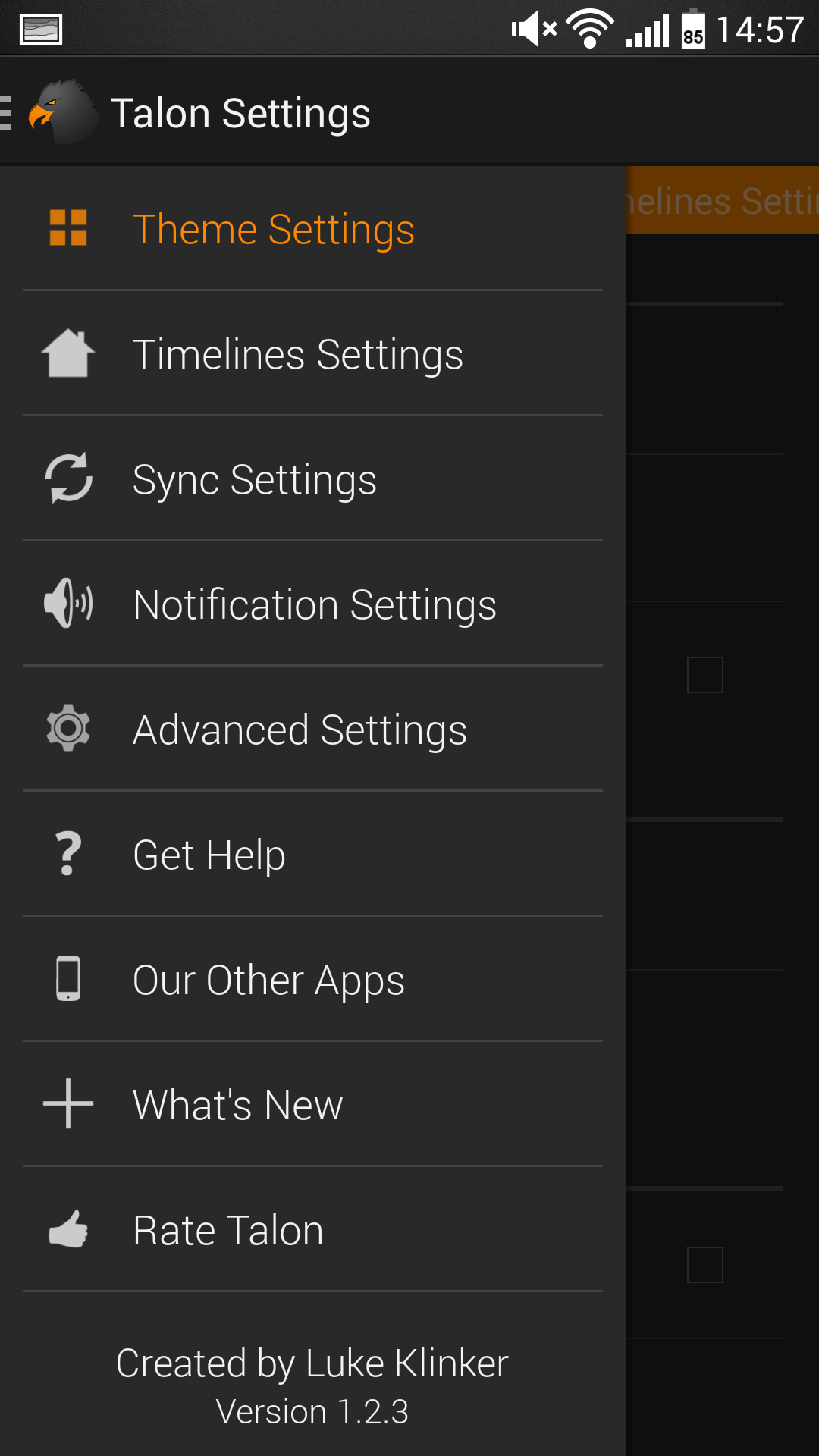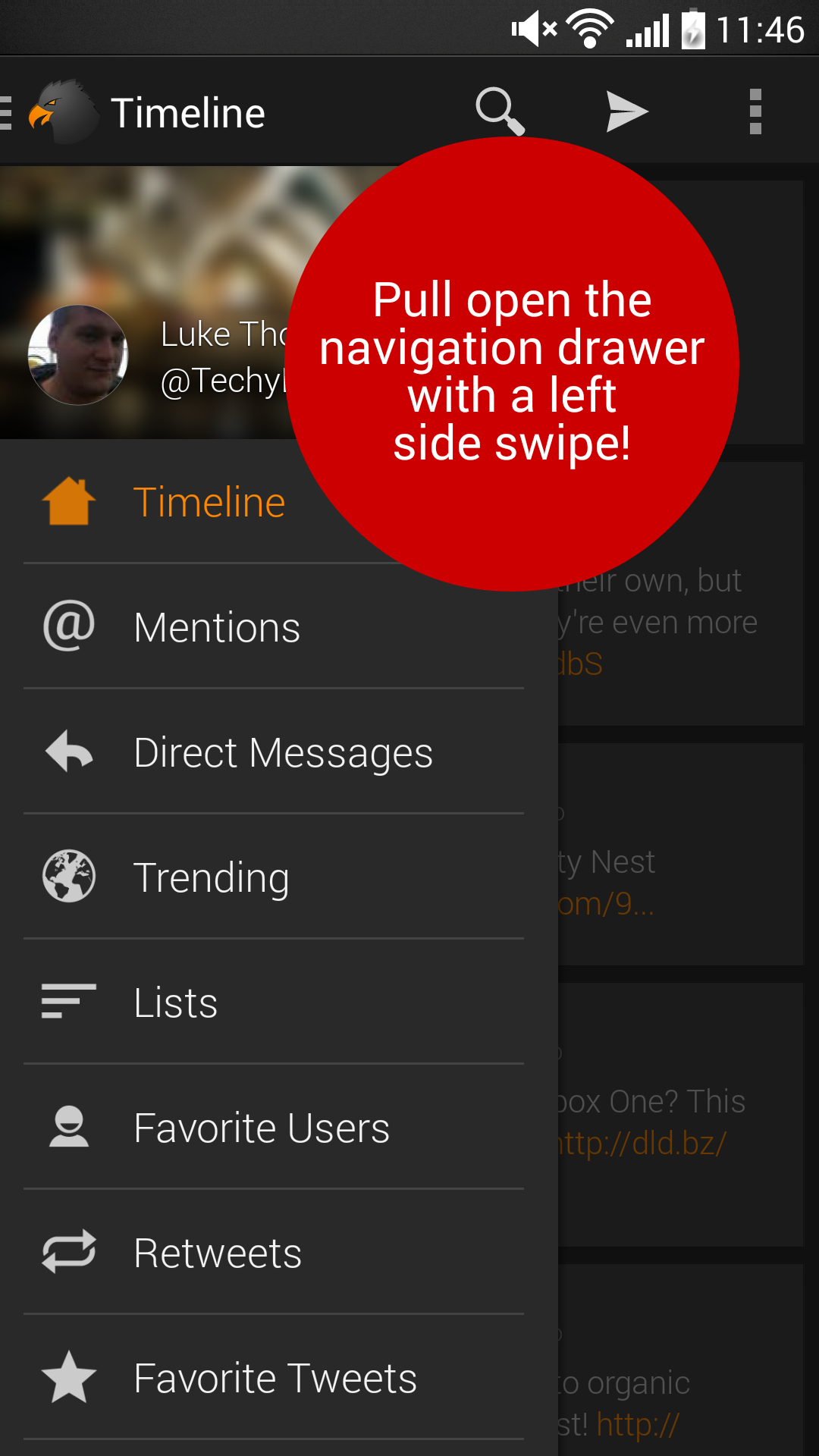 Talon is still in the early stages and can be a little rough on the edges. I have heard some people managed to get it to force close on while sending a tweet and it took me a couple of attempts to send a picture with a tweet. I have also noticed a slight lag when refreshing the tweets.
There is also the absence of Hashtag features, theres no auto complete or top list. I have read that the developer is aware of this and its on his list.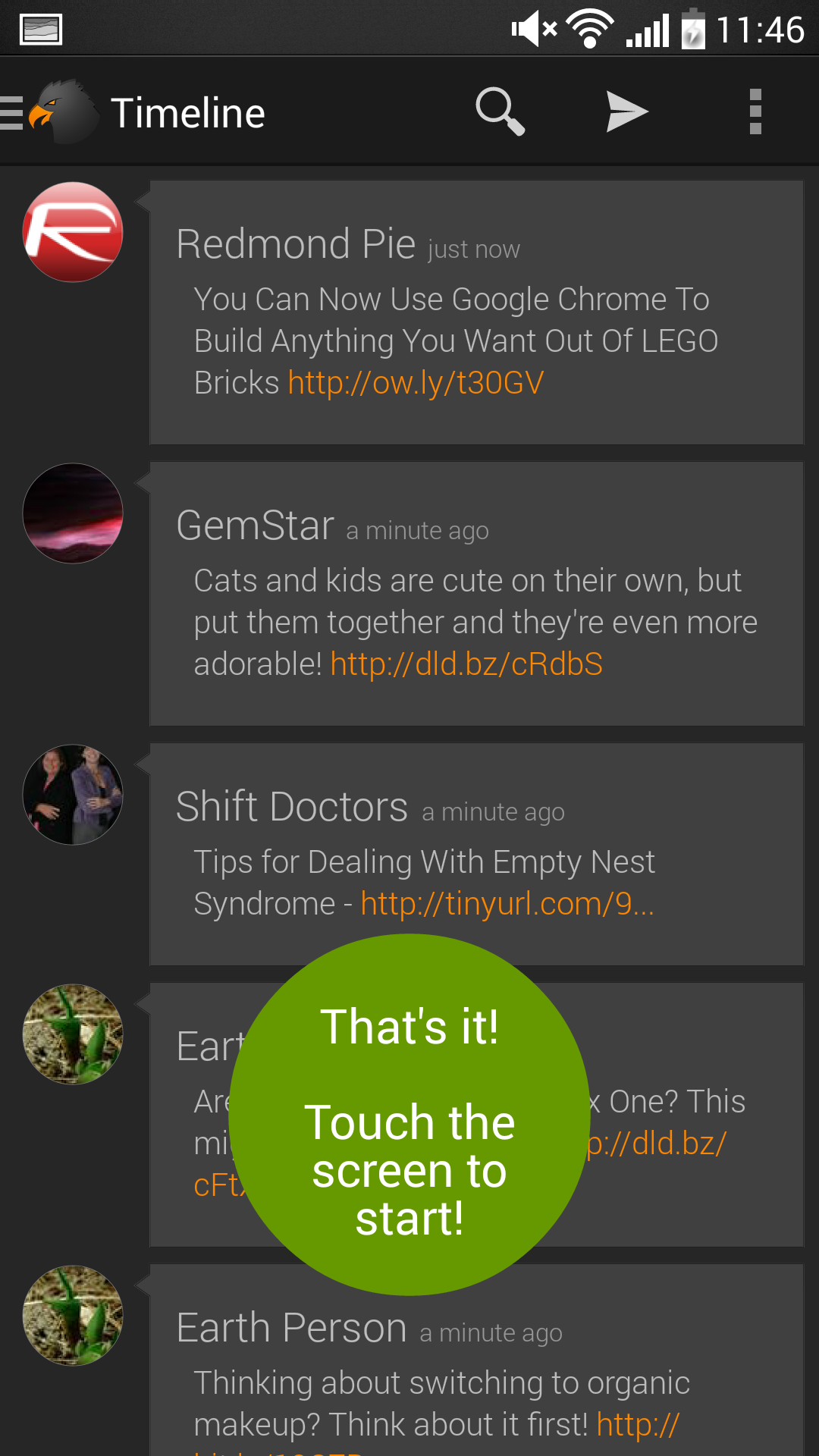 Aside from the slight negatives mentioned, Talon is a lawless app. Its beautiful in creation and for £1.21 in the Google Play Store, there are a lot of things that you can spend £1.21 on that are worse than this. But better get it quickly before the deadly Twitter token limit is used up.
Download Talon below: