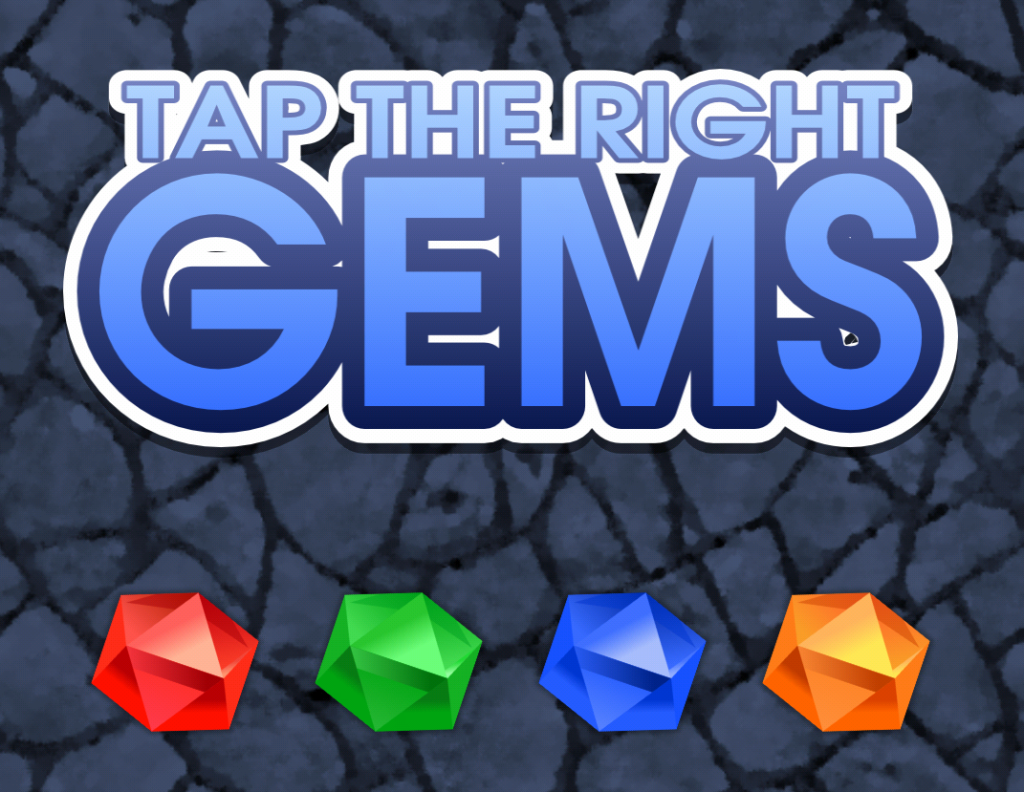 Tap The Right Gems – Game Review
Once again I'm attracted to a more simple title. I do enjoy playing for 1 hour sessions on my phone or tablet but I seem to review more easy to play but hard to master games like Tap The Right Gems. Considering in one game mode it only lasts 10 seconds if you played slowly, you can enjoy 6 games in one minute and 360 in an hour. In all seriousness Tap The Right Gems fits into the grab and go market, which is brilliant for me. It's a game to test your reactions and eye-hand coordination. The aim here is to share your quick times to your friends to see if they can beat them. Yes, Google Play Game Services are available to sign in and automatically post your best scores on leader boards with your circles and public.
The game is built with full Immersive Mode to make the most of the valuable screen real estate. Everything plays very smoothly and you'll grasp what has to be done quickly from the in-game instructions. Basically, the game shows you a coloured gem and you have to hit the same colour as rows scroll down the screen. The colour will change a few times so you have to stay alert. Your heart rate will certainly rise and you might get flustered. This adds to the excitement for me.
Below you'll find a short YouTube video of some game play so you can grasp the layouts and get the general feel for Tap The Right Gems. "Gems" is free but with adverts, they appear every 3-4 retries. You can either remove them via in app purchase or by simply watching a video.
Two different game modes are included Rush and Panic.
Tap all the gems as fast as possible in Rush Mode
Tap as many gems as possible in Panic Mode
It offers a high polished feel and you'll not get any slow downs or dropped frames, from what I can tell. I'm having fun trying to beat my friends on Google Plus right now, I'd certainly recommend DroidHorizon readers to grab it too.
Download Tap The Gems below;