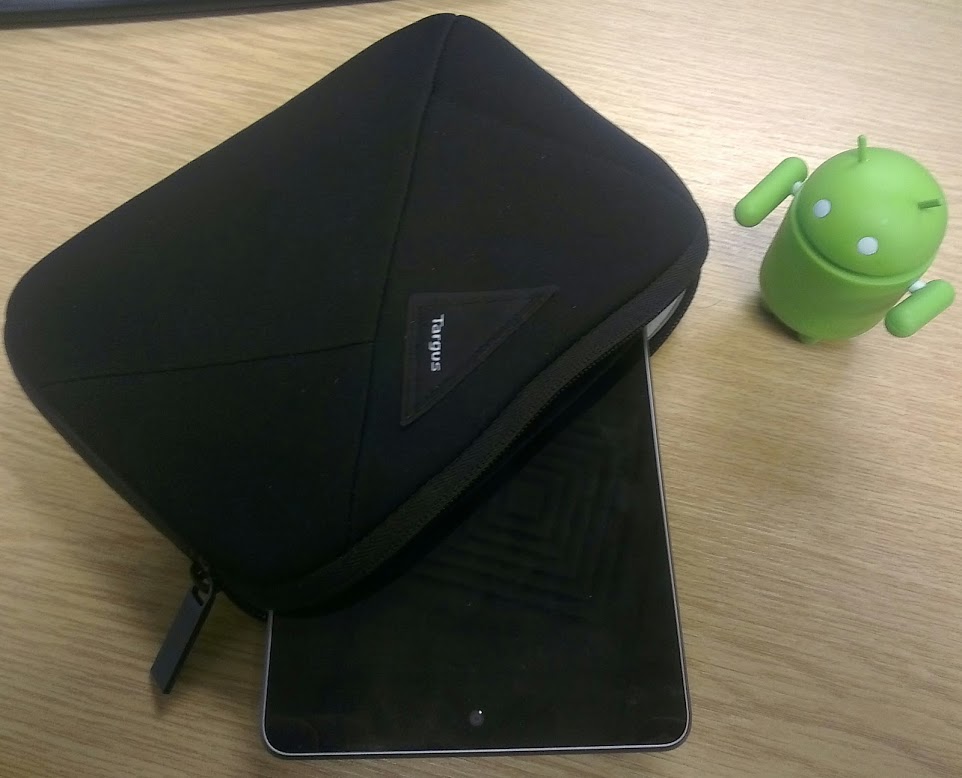 Targus A7 Sleeve – 7″ Tablet – Review
When I got my Nexus 7, my first thought was to just throw it in my bag and take it everywhere with me. When I looked in my bag and I found keys, water bottle etc, this raised concerns for me and I made a decision to get a sleeve to protect it. I had a look around and really couldn't find any good sleeves, so my man Ste got me a sleeve from www.mytrendyphone.co.uk
This was exactly what I was looking for; a good looking case to protect my Nexus.
Materials
This is made from a durable neoprene and industry-grade tarpaulin material, which makes this sleeve water-resistant (But don't go taking it in the bath). When you slide the Nexus 7 in there and zip it up, you get the feeling its going to be safe and secure. The inner material is great, it allows no scratches and adds a gentle padding to the sleeve making your device nice and safe.
Fit
My Nexus 7 fit perfectly in this sleeve. Once in there there's not a lot of room for your device to move around, which means no scratches or breakages. I was a little worried about scratches from the zip, but this is solved by a light grey padding out the zip area protecting the device.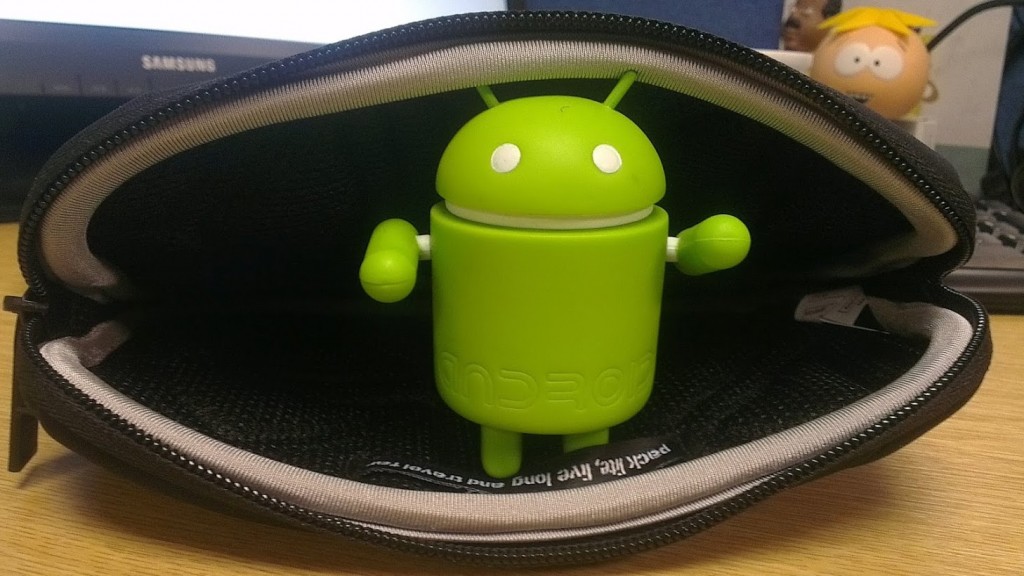 In use
Absolutely love it! I have found myself using it when not in transit, I just know that when its in there its safe. Doesn't add a big weight increase on the product, so not noticeable when carrying it around. It takes away the worry that something may happen to it, it adds peace of mind.
Looks
The sleeve looks great, its got a sleek black design and would work very well with any device.  The industry-grade tarpaulin gusset around the edging looks good and helps give added protection to the device nestled inside.
Overall 
Not being a fan of bulky sleeves, I absolutely love the slim line look this sleeve offers. For under £20 this is a no-brainer, considering some of the items on the market that for the same price don't even come close. I highly recommend checking out this site and some of the products they have to offer.
The sleeve can be found here – TARGUS A7 SLEEVE – TABLET – 7″ – BLACK
They also offer loads of other cases and accessories: