Voicemail is a computer system that records messages sent through the telephone. It is the most common electronic messaging system in the industry today. A voicemail can be a centralized system used in businesses for carrying, storing, and retrieving audio messages. It is closely related to answering machines, however more dynamic as it allows faster transfer of information between users even when both of them are not present.
  In voice messaging, phone calls that are not answered are often diverted to a private answering service. Voicemails are one of the many ways of leaving or retrieving messages for business associates as well as family and friends. A correctly implemented technology can improve public relations and enhance the customer service of your business. 
The current trend in voicemail tech provides interesting hacks for enterprises to learn how to leave a voicemail without calling and how such a technique can help in driving inbound calls and in fielding hot leads. Here is an explanation of the technology behind it and how it works: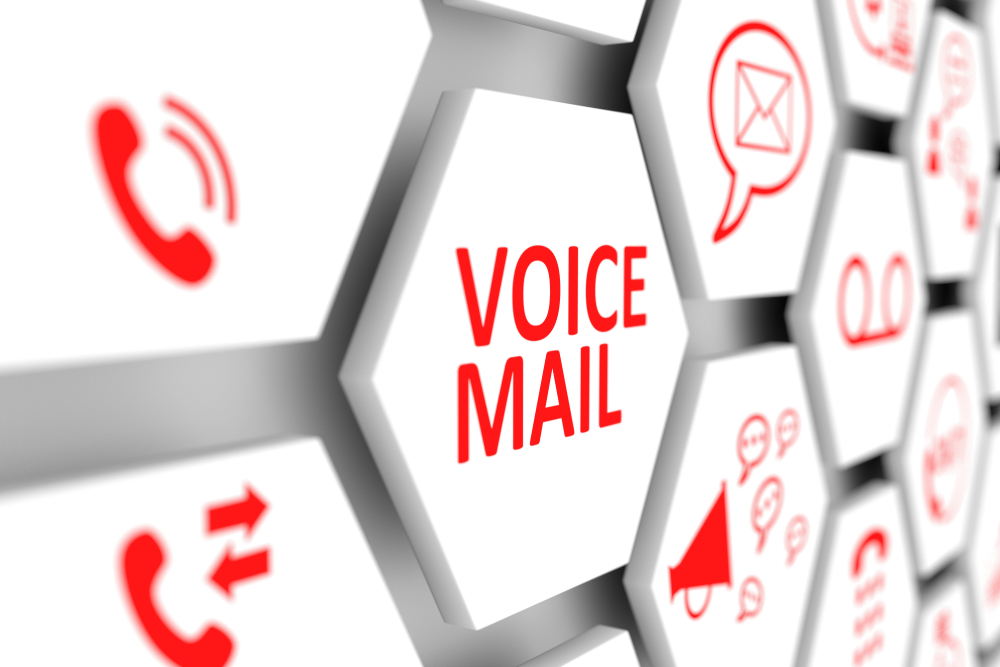 The Voicemail Technology 
The technology leverages the digital recording of outgoing and incoming voice messages, and works by linking each extension of a voicemail box to the phone voicemail system. In the business industry, technology allows for the seamless flow of both internal and external communication. In line with that, this technology enables leaving voice notes and recording conversations, such as when using the auto dialer app.
The auto dialler app is designed for both business and personal use, but ensures that your business and personal transactions are separate. Its main advantage is that it automates cold calls to new prospects from your contact list, which makes your sales team more productive.
It is also essential to understand that voicemail technology varies in terms of the nature of equipment and software employed. These systems can be managed either on-site or off-site, as described below:
This is where the voicemail system is managed on a contract basis by another company. These contract companies are the phone service providers who provide voicemail accounts to home-based users, like cell phone and telephone users. 
Here, the voicemail is incorporated into an on-site telephone system, allowing both internal and external users to have seamless access to voicemail features, such as off-site access, paging, and priority messaging, among others.
Types Of Voicemail Systems
There are different types of voicemail systems that are classified depending on their areas of operation. Additionally, voicemail systems can be differentiated based on where they are being used, the equipment or software they are using, as well as the service provider of the phone messaging system.
PC-based System – This voicemail system runs using standard servers and computers. They can also be changed to include circuit boards and additional phone lines. They come with integrated specialized software for both incoming and outgoing messages. 
Service-provided Voicemail System – This uses hardware specifically built for an organization. A service-provided voicemail system is customized from the ground up, and is pricier than a PC-based system.
Residential Voicemail System – As its name suggests, it is a voicemail system for homes. It serves landlines and contains one or more mailboxes where incoming callers can leave messages. A residential voicemail system has one mailbox that can act as the main one, and provide a keypad where users can enter commands. Residential mailboxes can be based off-site with a service company, or on-site through a resident computer.
Cell Phone System – This one's similar to the residential system and serves individual users.
Business System – The business and office systems are based on an off-site plan, and mostly use PCs or proprietary software that are easily

upgradable

. Another critical feature of business viocemail is that they operate several mailboxes, with automated attendants providing guidelines for both internal and external users. 
Voicemail can also be incorporated into other technologies to achieve even better communication, which increases collaboration and promotes flexibility. 
Voicemail In Unified Communication Technology
Unified messaging is a new trend in voicemail technology. It integrates the phone system's various communication methods within an enterprise by tying voicemail to email, video conferencing, and instant messaging, enabling users to keep in constant touch. By doing so, it facilitates access and sharing of data from a centralized location, enhancing real-time collaboration.
Voice- to-email Technology
Voice-to-email technology is an efficient way of delivering voicemail recording to your inbox. The voice emails contain essential details, such as the time and date of delivery as well as the caller ID. It comes handy in solving daily situations by offering you a great deal of flexibility in terms of continuous answering of phones. Furthermore, this technology will make your clients enjoy a level of professionalism, which increases the likelihood that they will come back next time.
Some of the critical benefits of voice-to-email technology include:
Enables faster response times as it alerts you whenever you receive a voicemail, thus helping you get to clients promptly

Provides a simplistic way of archiving all your client phone conversations, which you can easily download back in case you need some referrals  

Enables you to listen and respond to voicemail and messages anywhere and anytime 
To understand how voice-to-email technology works, you first need to identify your personal preferences and those of your providers, as shown below:
Receive an email with recording attached – Here, you will get a notification email, accompanied by the voicemail message in the form of a WAV or an MP3 file.

Receive an email with recording attached but not saved – Here, you will receive a notification email with a new attachment of the voicemail message to your inbox. Once you receive the email, the recording is deleted automatically from the voicemail box.

Receive email only – Here, you only receive a notification email indicating that you have a new message in your voicemail box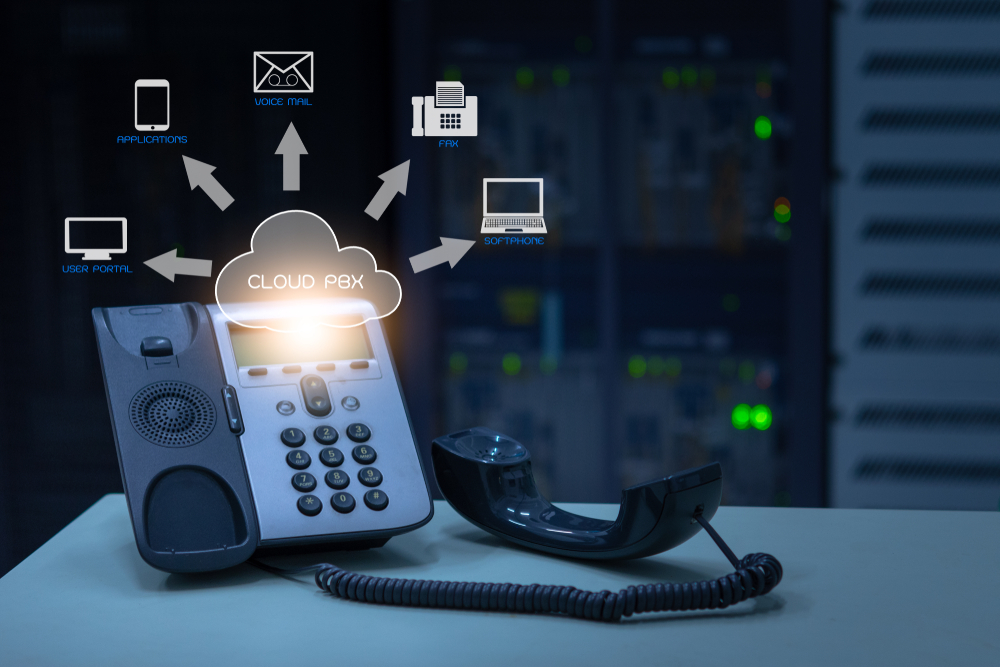 How Voicemail Works
Akin to the recent technology trend of improved user-friendliness, voicemail technology systems have embraced simplicity, too, unlike previous methods that were quite cumbersome to use. The resurgence of technology has ensured that every type of voicemail has simple voice messaging systems regardless of whether they are operating at home, within the business premise, or for individual cell phones.
If you have an incoming call, you can choose to receive the call or divert it to a voicemail. Once the request is in the voicemail, the caller will be directed to leave a message by a pre-recorded voicemail message, also referred to as the outgoing message. 
Here is an example of an outgoing message: "Hello, you have reached the mailbox of Aaron Thatcher. I will be out of the office until Tuesday morning. Please leave a message." One great benefit of voicemail messaging is the valuable information it provides the caller. In this case, the caller knows precisely the time when Aaron would be back in the office, and hence the caller can expect a call back at the same time.
Sometimes the voicemail operator, also known as the auto-attendant, will instruct the caller to page the person they are calling by keying in numbers from the phone keypad. The auto-attendant offers options for the caller, which might include assigning a priority level to the message. These priority levels can range from normal to urgent. Urgent messages can then be delivered via text messaging or through an email to ensure they reach the target person promptly.  
.
Setting Up Voicemail Systems 
With the existence of an auto-attendant, who is the present-day operator and intuitive software, setting up the messaging system can be easy-peasy. Below are the steps:
To reach the voicemail system, dial the phone number from the keypad.

The auto-attendant will then provide you with instructions to set a passcode, usually around four to six numbers.

Proceed with the directives from the auto-attendant to record an outgoing "greeting" message. 

Listen to the auto-attendant to learn how to set up message forwarding and paging.
Other providers offer a question-answer service, where a mailbox owner programs the mailbox to ask some predetermined questions and to record the responses. Such a system can be useful for the enterprise environment since it organises the information for you when you are out of the office, and especially when you are working in a 24-hour service industry.   
Voicemail messaging offers valuable benefits for both home and business users since they can listen to these voice messages anywhere and anytime. They also provide security and privacy for your messages because you have to enter secret numeric numbers before you can access them. Finally, users have full control over their messages, and can easily save, delete, or even archive them.         
Conclusion
Voice messaging is going mainstream. With increased automation for follow-up calls and reminders, it has dramatically increased the productivity of many businesses. Additionally, its integration in unified communication channels has increased flexibility and collaboration. Finally, understanding the technology behind it and how it works is a significant step for both individuals and enterprises in learning how to simplify the process of reaching out to both existing and potential clients, thereby ensuring the success of their respective ventures.