Football video games have long provided a great way for fans to connect instantly with one of the most popular sports in the world. In the last two decades, the video games around this sport have been elevated to the next level on all fronts – gameplay, graphics, sound, and realism. Even though there are several titles in this category, a few stand out from the crowd for having made a mark in history. The top five football video games are: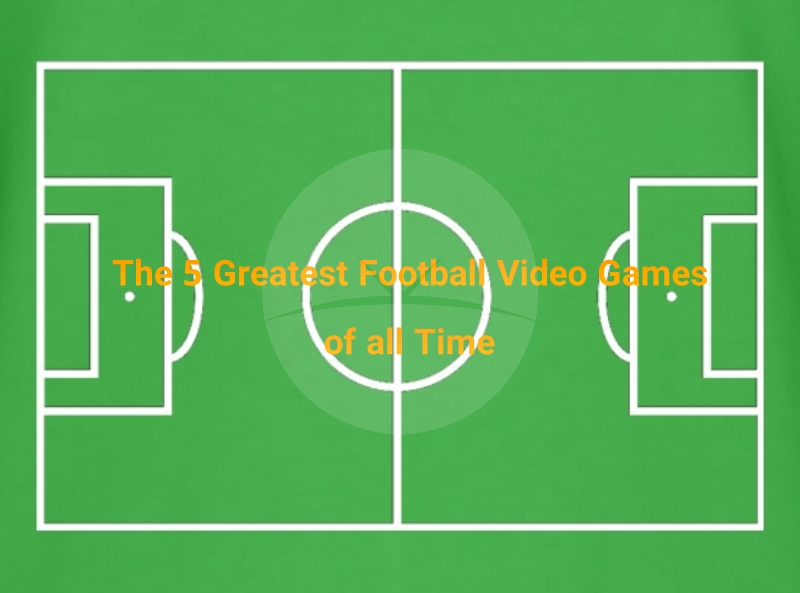 Sensible Soccer
Sensible Soccer was available to fans in a number of iterations – it was available as a Mega Drive variant in 1992 while some would also prefer the Sensible World Of Soccer 95-96, which came from Amiga. Yet, they were all equally brilliant at laying the path towards playing football on video games. The nostalgic factor invoked by this title is second to none.
Pro Evolution Soccer 6
There have been several iterations of Pro Evolution Soccer (PES), which has long been one of the main alternatives for EA Sports' FIFA. However, the version that came out in 2006 probably represents the significant step in the right direction for PES as a brand. The PES 2006 was able to demonstrate that Konami's version of a football video game can be equal if not better than FIFA games from EA Sports. This was a true story of a David vs Goliath contest in the world of football video games. Modern versions of PES have been featuring players of Liverpool, who are a strong favourite among bookmakers to win the Premier League next season, and other successful clubs to build the brand.
Premier Manager
Rather than just focus on the matters on the pitch, football video games took a decisive turn to give the experience of a football manager through Gremlin Interactive's Premier Manager. The title came out in 1992 and quickly established a new genre, where players had a more hands-on approach over different aspects of football. Rather than step onto the field, this game was all about managing a club and it gave rise to numerous titles of its kind.
Championship Manager 01/02
Sports Interactive received such a huge success with this PC game title that provided an incredible insight into the life of a football manager. Vast amounts of detail went into the different aspects of football management, as the players had to do everything from choosing tactics, scouting for new players, signing new players, and even celebrating success. While several further games based on football management have come about, this title is fondly remembered by enthusiasts for taking the genre to the next level.
FIFA 18
EA Sports has gone through several instalments of the FIFA series and the experience has provided a touch of perfection to this title. The game boasts of outstanding graphics with plenty of detail. The in-game physics has been perfected over several years to offer the best experience by a considerable margin. The game also boasts a remarkably strong feature list like Ultimate Team and career mode. EA Sports FIFA 18 is quite versatile since it is available on several platforms like Xbox One.