The Azio RETRO CLASSIC USB Keyboard Review
Do you miss that "click-clack" sound that show's everyone in earshot you are working hard? Then the Azio RETRO CLASSIC USB keyboard is just the thing for you, rocking all the fun and sound of an old-timey typewriter while having a USB connection.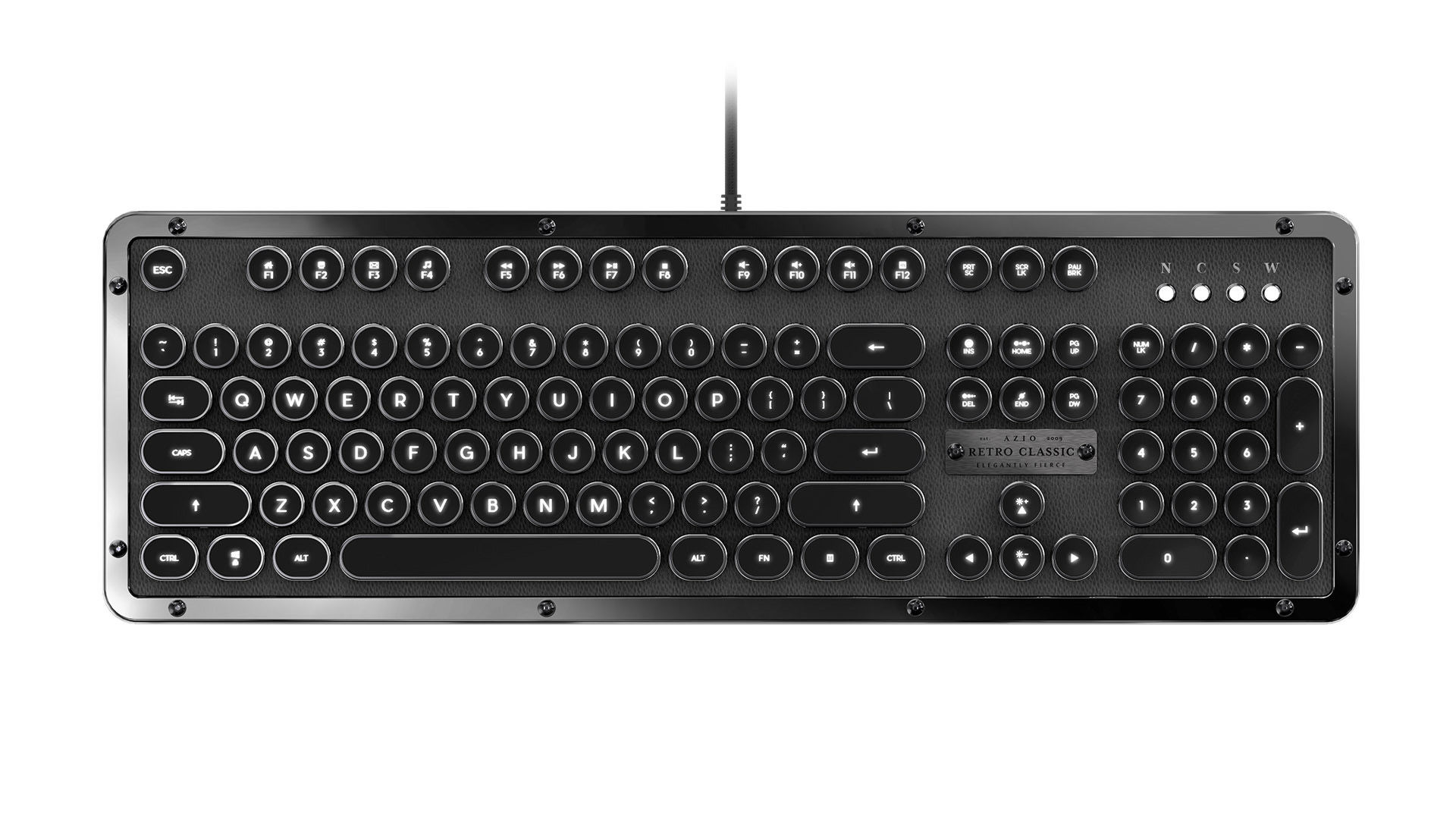 Once I opened the box, I was finally able to touch the genuine leather trim of this stylish keyboard. They also use great metal and wood materials to exaggerate the premium feel. I went for the ONYX black leather with a black chromed frame. But they do offer another 3 options:
POSH white leather with copper matte frame
ARTISAN black leather with copper matte frame
ELWOOD walnut wood with gunmetal matte frame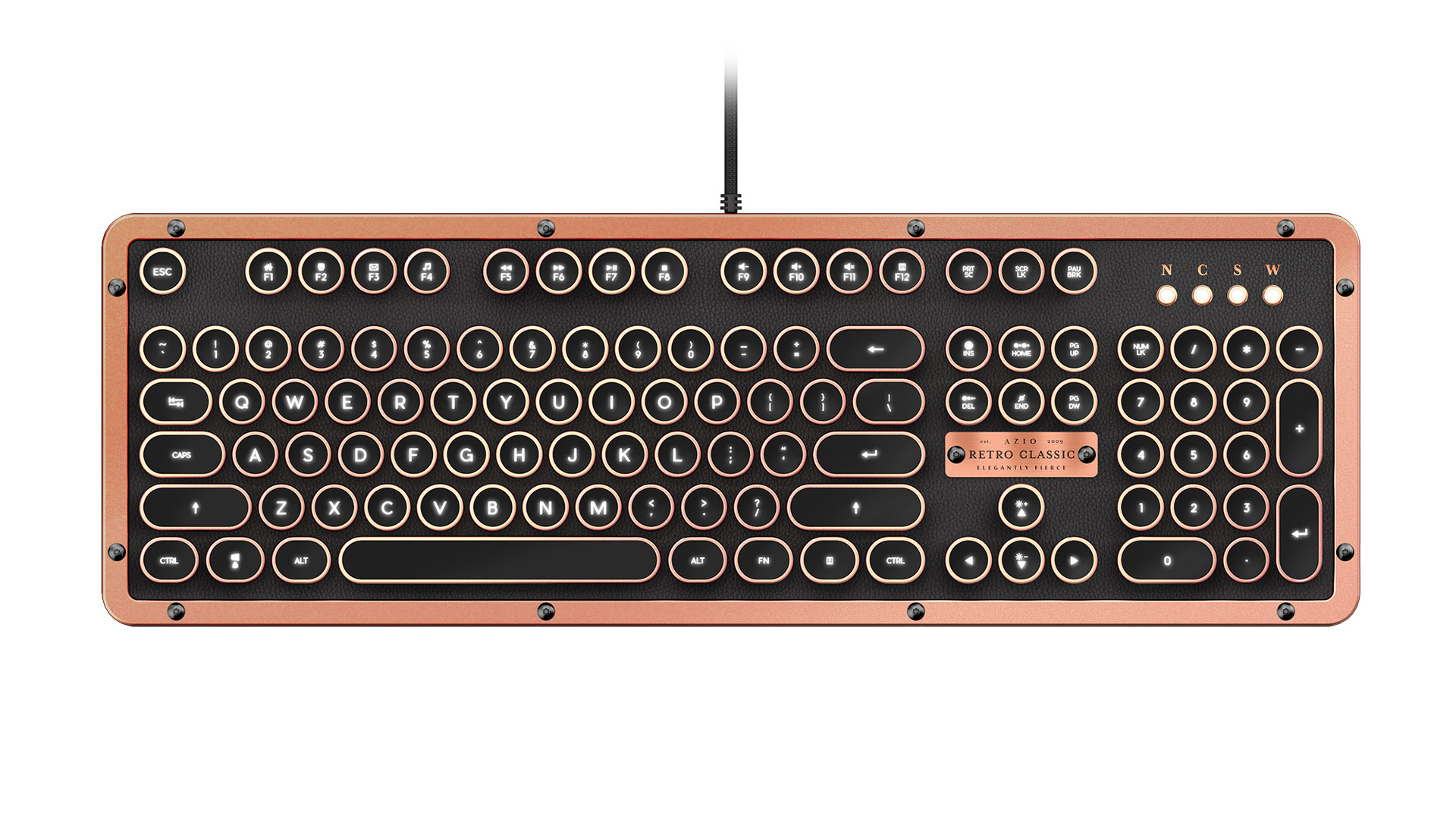 The keyboard comes with a braided USB cable to connect to your PC and worked right away on my Windows computer. Then if you want to use it on a mac, simply pull off the windows keys and replace them with the included Mac set, no tool being required.
The Azio features mechanical switches are a big draw for me on this keyboard. They are very clicky and has a nice feel of feedback as well, but nothing that would put people off. The feet on the bottom can be extended to offer a more retro typing feel.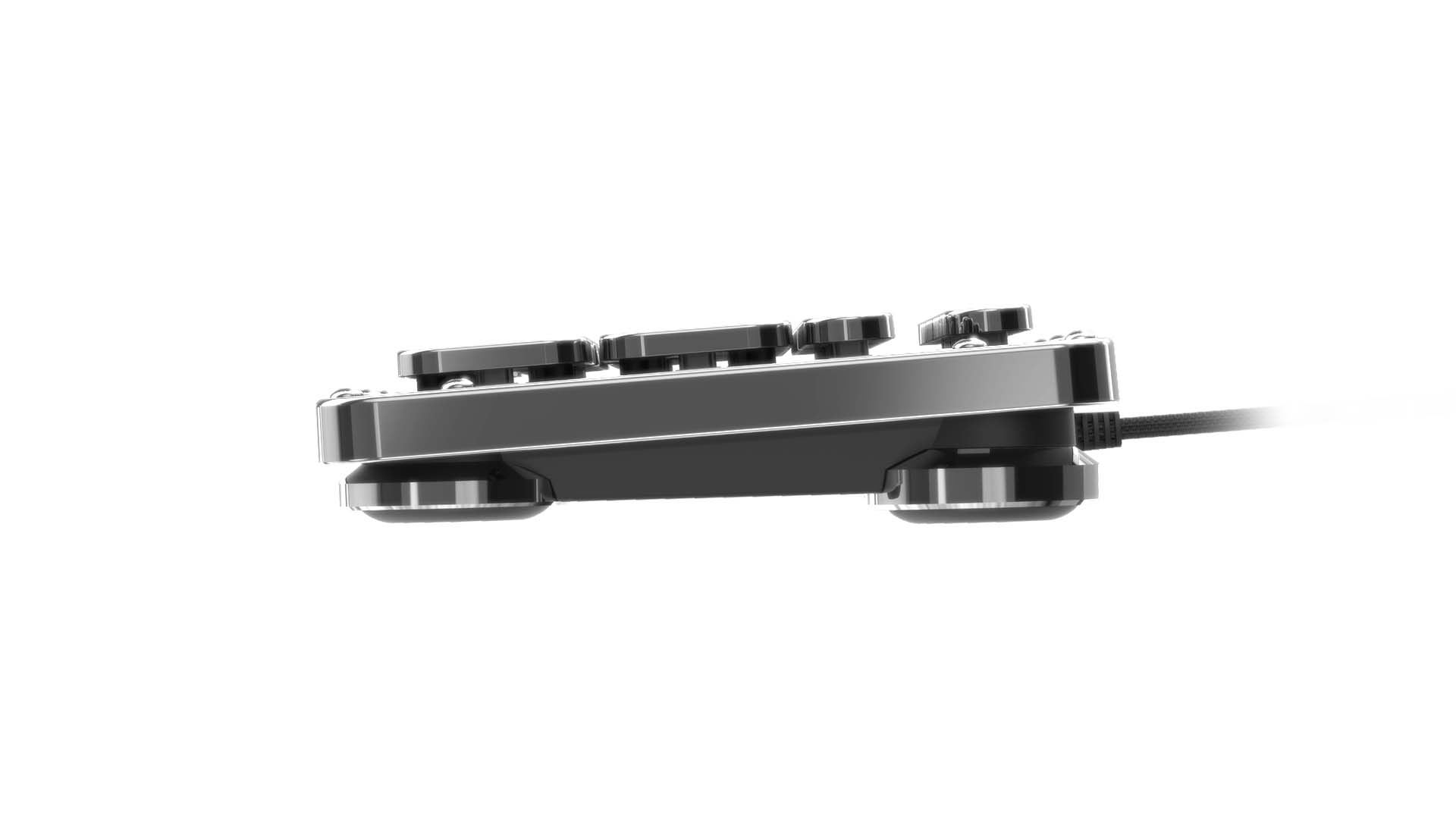 The whole thing is heavy, and definitely not a portable device. It feels like it needs to live on your desk and never be moved. This is an added bonus for me, as I know it can take the beating of an angry tweet every once in a while
Dimensions
Cable 6 ft. / 1.8 m / Braided
Keyboard 17.9 x 1.6 x 5.8 in / 455 x 147 x 40 mm
Weight 3.5 lbs / 1587 g
Specs
Model Retro Classic
Interface USB
Switch type AZIO Typekit Mechanical Switch (by Kailh)
Tactile & Clicky Feedback
NKRO N-Key Rollover
Backlight Onyx/Artisan/Elwood: WHITE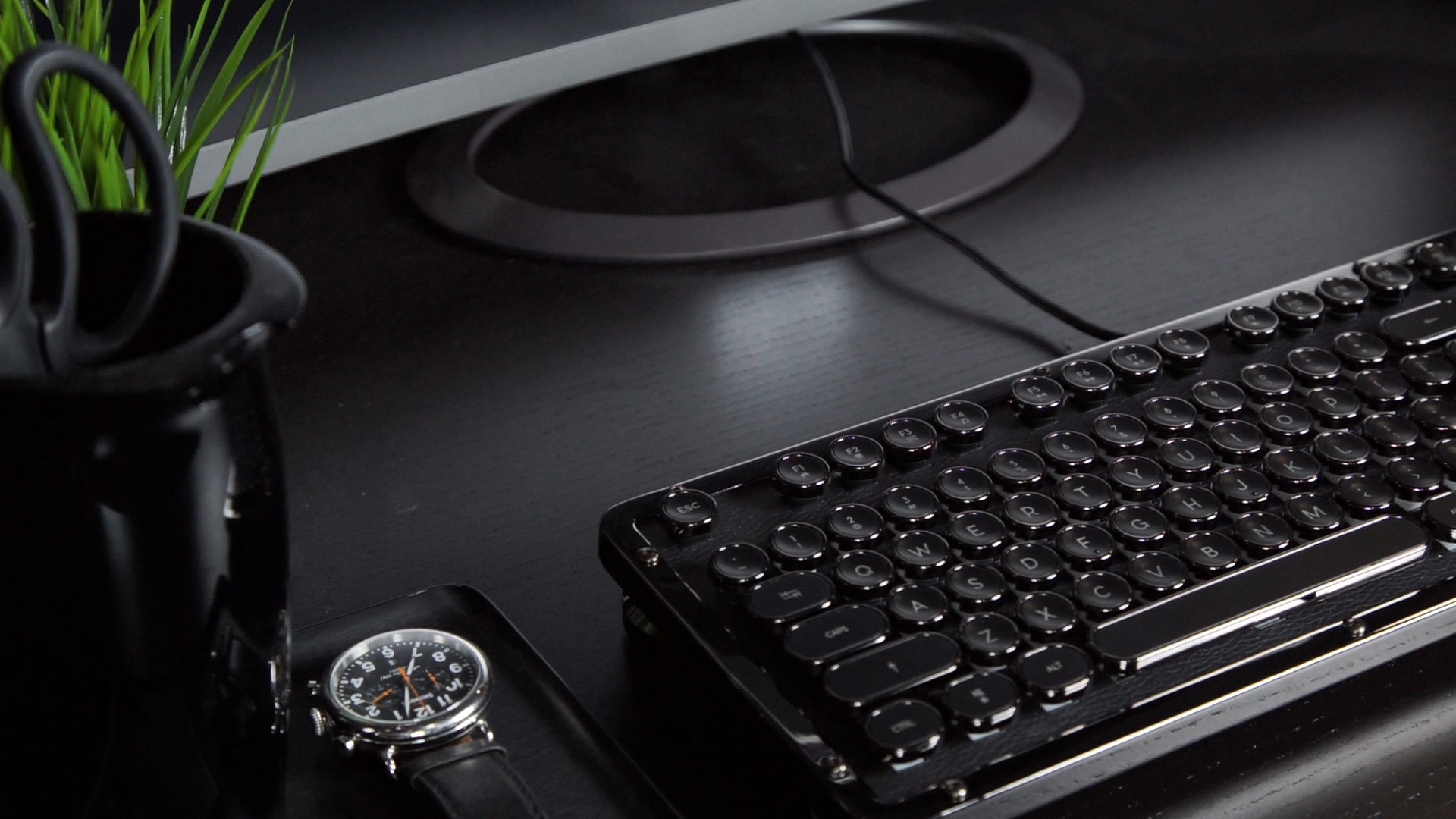 This keyboard is as much a piece of art, as it is a work tool. It's all well put together, the premium materials will keep it ticking along well passed your life.