Roulette is one of the oldest casino games around and has a history spanning over
400 years. From its origins in the 1700s, it has remained popular, largely down to its
simplicity. Even today it remains universally-loved and it certainly gained a much-
needed boost around the time that online casinos were established. But as well as
brick-and-mortar casinos and online casinos, you can even now play roulette in live
casinos too. Here we take a look back at its origins, the differences that have
occurred over the years, right up to modern day roulette, including live roulette from Betfair.
The invention of roulette
It is believed that roulette was influenced by a number of games and there is no
specific explanation as to which is correct. Two of the suggested games are the
English game even-odd, and the Italian biribi.
One thing for sure though is the invention of the wheel, by French physicist Blaise
Pascal. He was widely regarded a prominent figure in science and mathematics and
he was the man who introduced probability. He wasn't aiming to invent a casino
game; however, his perpetual motion machine wasn't that dissimilar to the roulette
wheel we know and love today.
European Roulette: single zero
When roulette was first played, it was almost identical to the game we play today.
The numbers went from 1-36; there was one zero and one double zero; the colours
were red and black.
However, in France in 1842, brothers Francois and Louis Blanc took roulette to
Germany and introduced their version of the game – removing the double zero
pocket. Having just one single zero reduced the house edge to 2.70%, thus making it
more favourable and popular. They took the game back to their homeland, at the
request of Prince Charles of Monaco III and Louis went on to establish the Monte
Carlo Casino Resort, with the centrepiece being roulette.
American Roulette: double zero
Roulette travelled to America in the 19 th century; however, the house edge was
deemed too low and thus, they rejected the European version. The double zero
version of roulette proved the accepted form of the game, hence the name American
roulette. With a much higher house edge (5.26%), casino proprietors were happier.
The version is still popular today and can not only be found in the USA, but also
South America, Canada and the Caribbean.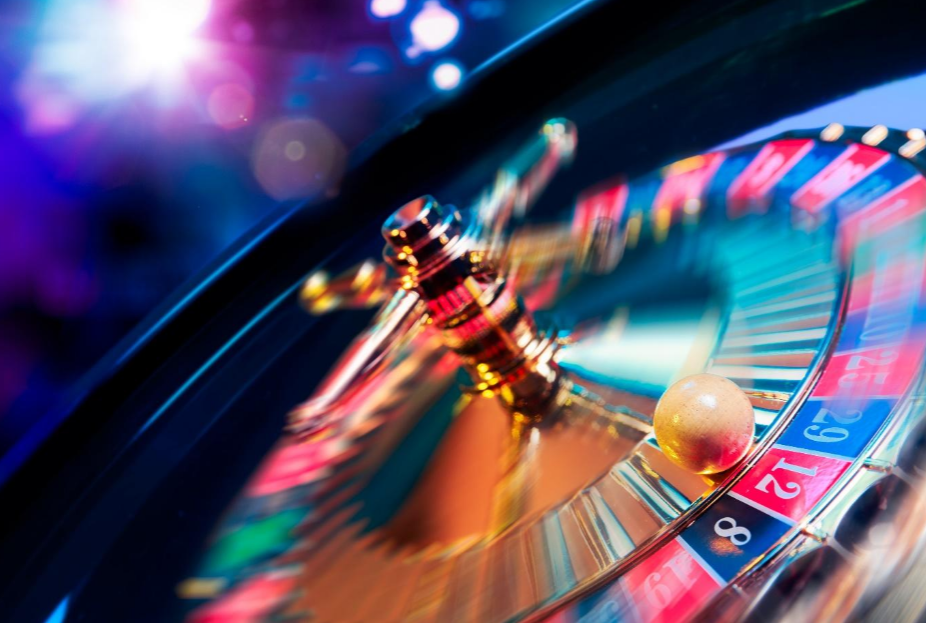 Online roulette
It's fair to say that with the advent of online casinos, roulette gained further
popularity. Online, you are able to play whichever version of roulette you want,
whereas before you'd need to go to a European casino to play single zero roulette,
or the Americas if you wanted to play double zero roulette. Online casinos were
much more convenient, allowing players to choose when and where they played,
even from the comfort of their own home. The age of the smart phone also allowed
players to play their favourite casino games on the go, via the website or app – as
long as there is a decent 3G or 4G connection.
In addition, technology has allowed for many versions of the game to be developed
and as well as the traditional forms of roulette, you could find yourself playing a
unique and innovative version – maybe pinball roulette, or even multi-wheel roulette.
In an online casino, you aren't as limited with the games you can play.
Live roulette: online roulette with real dealers
Although online casinos proved popular and there were plenty of advantages to
playing online than stepping foot into a brick-and-mortar casino, there was one
important element they lacked – the atmosphere of a real casino. Step forward live
casinos. With streamed games from actual casinos, or studios set up to look like
casinos and real-life live dealers, these new games mimic the experience from a
brick-and-mortar casino. Players are able to interact with the dealer and live casinos
offer a more authentic experience.
Live roulette is generally based on the French or European versions; however, as
advancements continue, you're likely to find different variations of live roulette.