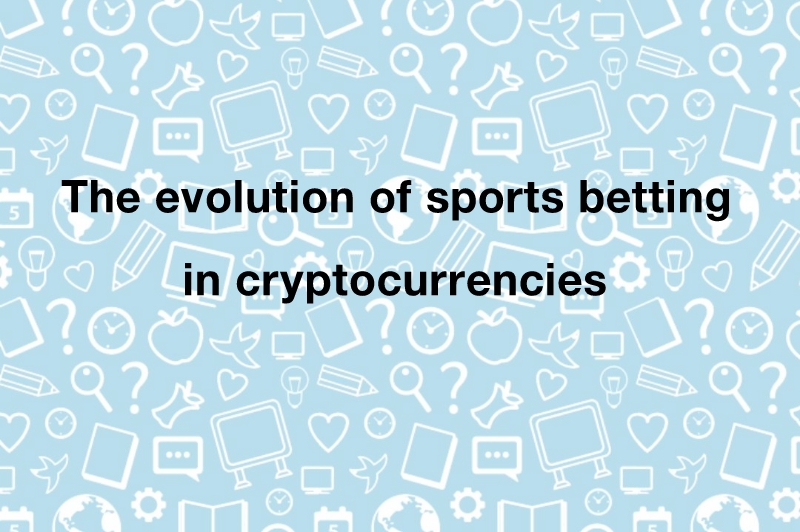 One of the fastest growing leisure pursuits is responsible gambling and thanks to the internet, smartphones and the latest cutting-edge apps; it is growing more popular by the minute – especially sports gaming.
Current software technology has contributed to the rapid growth of gambling on sporting events; particularly concerning live gambling. More and more gaming houses are offering this option which is especially attractive when it is linked with live sporting events.
Changes in payment methods for sports betting
But it's not only the software side of online gambling which is changing. The way that people pay for placing their bets in changing too. When online gaming first appeared, it was necessary for punters to use real money – not notes and coins, but money that could be accessed via credit or debit cards, or by bank transfer.
Other systems such as PayPal, Skrill etc. soon became accepted too, but it always had to be "real" money.
The acceptance of cryptocurrencies
But across the online gambling industry, this too is now changing thanks to the invention and spread of digital currencies or cryptocurrencies as they are sometimes referred to.
A digital currency only exists in digital format. It has no physical presence. But that doesn't mean that it has no worth. Far from it.
Probably the most well-known and well-used format of digital currency at the moment is Bitcoin, and as it is still relatively new (it first appeared in 2009) and growing, it can also be used as a potential investment by "mining," although this is not as easy as when the currency was first launched. It now requires mining hardware which in itself is quite a costly investment.
The advantages of using cryptocurrencies for betting
But for most people, Bitcoin is not used as an investment; instead, it is bought because of its speed of use in terms of global transactions, and the fact that there are usually no transaction fees involved.
Many of the larger so-called web-based sportsbooks have already started accepting the leading cryptocurrency – Bitcoin. The vast majority of these platforms not only do not levy any fees for making deposits in Bitcoin, but they also offer bonuses to customers who use digital currency.
The USA's changing attitude to sports betting and cryptocurrencies
Many countries still outlaw online sports betting, and until recently, one of them was the USA. But with pressure from lifestyle changes and the general social acceptance of wagering on the outcome of specific sporting events, that is now changing.
According to Tim Maxwell, the Operations Director of US Racing, and the Bitcoin news machine, more money than ever was bet on this year's American horse racing classic, the Kentucky Derby – also known as "The Run for the Roses." This year, this particular race, which is often cited as being the most exciting two minutes in sports, attracted more than $100-million in stake-money, thanks in part to the acceptance of bets being placed in cryptocurrency.