Statistics from the Gambling Commission revealed that in November 2017, the gambling sector (excluding National Lottery) accounted for 34% of the British gambling market. Furthermore, it's a sector with continual growth, having increased by 11% between March 2016 and '17. Casino is the largest aspect of online gambling, accounting for 55% of activity, with fixed-odds betting a close second with 41%. In terms of market leaders, Bet365 made up 16% of the market with Paddy Power Betfair rivalling 15%.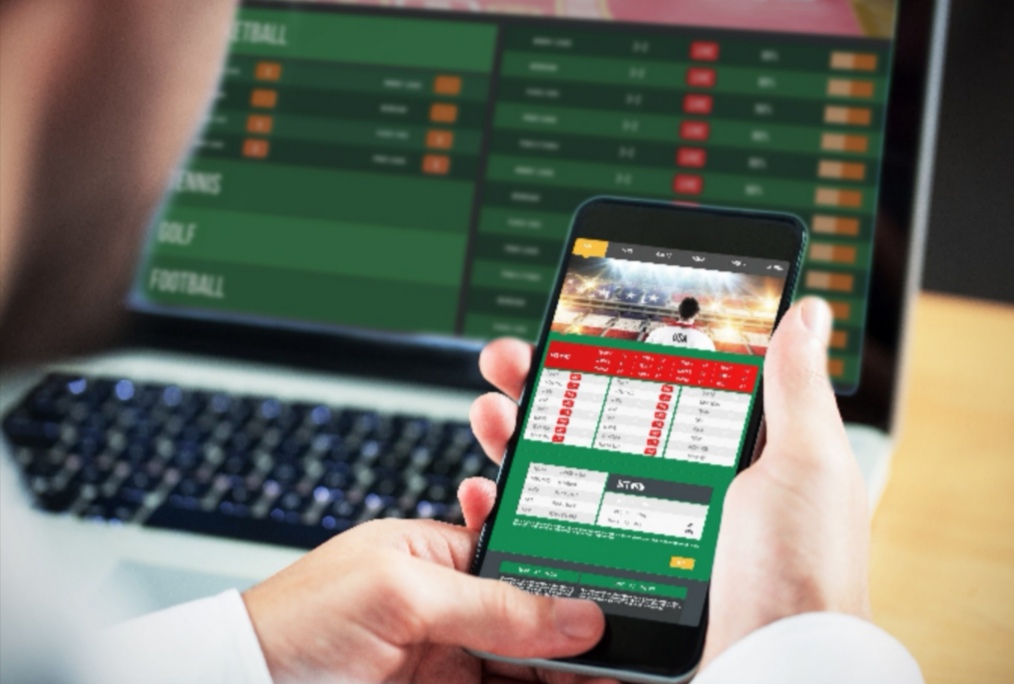 The invention of the smart phone and advances in technology mean that we can gamble like never before. No longer do we need to physically step foot into a bricks-and-mortar casino, but we have everything we need at our fingertips, via our electronic device and internet connection – which is why it's become so popular. But like with anything, there are advantages and disadvantages of online gambling and here we will look into some of those.
Pros
Comfort and convenience
As mentioned, a massive benefit to online gambling is that you don't even need to leave your house anymore – in fact, you don't even need to get dressed! Unlike casinos and bookmakers, the websites or apps you can play via your device never shut, so you could in reality play or gamble 24/7. You needn't worry about struggling to find a seat at your favourite casino game, or remember to get to a bookie in time to put a bet on – and with online apps, you are often sent notifications about any big events or changes, so you won't miss a thing.
Suitable for all budgets
Typically on gambling sites, you can deposit a minimum of £5 or as much as you'd like. You can also set how often you deposit funds, whether that be daily, weekly or monthly; so, you are very much in control of your spending. Similarly, when it comes to staking a wager, there are many different starting bets – whether you want to play penny slots or bingo, or want to put a £5 acca on. If you don't wish to spend much money, you haven't got to – unlike in land-based casinos, where there are a smaller range of stakes.
Choice of betting and gaming options
Online, there are many more options than you'd find in a bricks-and-mortar casinos. For example, expect to find sports betting, casino games, poker, bingo and even virtual racing all under one website or app. Within that, there are hundreds of casino games, countless bingo rooms and a wide range of sports and markets to bet on. Additionally, fantasy sports are only available online.
Bonuses and rewards
Gambling sites offer many bonuses and rewards for customers, whether that be a sign-up bonus for new customers, an incentive for depositing or spending a certain amount of money, loyalty schemes for frequent customers, or even 'come back' bonuses for those who've not used their account for a while. These rewards are obviously a massive advantage for those that are regulars. Free-play is another option that's found in the online market. This allows you practise or try games for free before you part with your cash – but they also often allow you to start accumulating winnings.
Privacy and security
With online gambling, you've not got someone patrolling the slot machines, waiting to sit down at a table, or even watching your every move. You can play from the privacy of your own home, which is great if you like to keep your activity to yourself. In terms of security, websites and apps are regulated, your personal details are kept safe and your funds are fully protected. In the offline environment, it's very rare for you to be robbed of your winnings in broad daylight, but obviously online, it physically cannot happen.
Cons
Comfort and convenience
While it's comfortable and convenient to play online, it could also have adverse effects – because it becomes too easy! While some people may be good at monitoring how much time and money they are spending, for others it's a slippery slop and one that causes addiction.
Receiving payments
Unlike at a bookmakers or casino where you receive your winnings straight away, cashing out online requires a wait, as the funds go into your bank account. Dependent on how good your bank is, it could be as much as three days before you see your winnings.
Lack of socialisation
Although many online sites have chatrooms or message functions for you to socialise, particularly in bingo which is seen as very sociable, it's simply not the same as setting foot into a building and actually interacting with others – whether that be the croupier or the man on the next machine to you. The lack of interaction can cause you to become unaware of how long you're playing, or even what you're doing, and this could lead to a downward spiral.
Risk of rogue operators
Although the majority of companies are reputable and have all the necessary legalities and regulations in place, that doesn't stop rogue traders, like in any industry. For the most part, people will use websites and give their money to those they can trust; however there have been cases of certain operators treating customers unfairly or simply pocketing their money. You can find a blacklist, here.