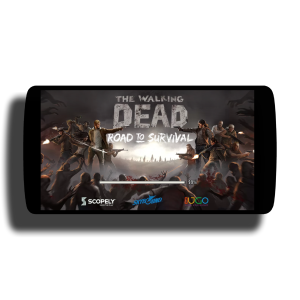 Hi guys im back with another app review, this time the not so festive walking dead: road to survival.
As we have entered the festive month of December its hard not to notice that Christmas is just around the corner however if you are anything like me you're a strong believer in the 12 days of Christmas not the 24 days of Christmas, which is why i have chosen this game, it's about as far away from Christmas as you can get.
The walking dead road to survival follows your journey in it's zombie infested world, you are in charge of your camp and you need to build it up to be the ultimate survival camp, many aspects of games like Game of war fire age are thrown into this game like farm building to collect the resources of food, wood etc and of course what game would not be complete without its town hall or in the case of this game, its HQ.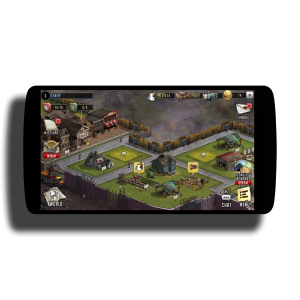 Don't think that its a one trick pony, it has the fighting element from games such as final fantasy in which its turn based, you take your go then the AI takes it's turn and each wave continues until all of either team is dead be it zombies or survivors.
there are of course in app purchases ranging from £2.33 to £77.21 which isn't a necessity, it just means you will have to wait longer for some tasks to complete.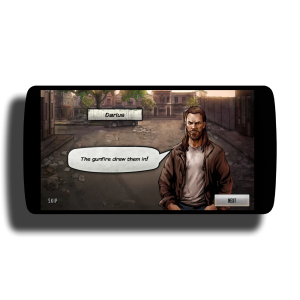 there are of course quests to complete and these come in the form of story driven waves at various locations and after each wave you can collect your rewards such as food ,wood and health packs.
now despite the walking dead having been on our screens for many years, many many comics continuing the adventures of the survivors and not to mention the many games such as the walking dead by tell tale games, this one is actually a refreshing breath of fresh air in the zombie saga putting you in charge of not only your rag tag crew of zombie slayers but the community they live in also.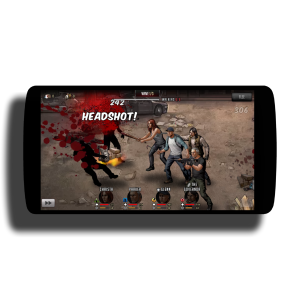 i haven't played many of the zombie games as im more of a puzzler but i will have to say i thoroughly enjoyed this game and will quite possibly carry on letting my survivors carry on living.
its a game that appeals to a big demographic, zombie lovers, walking dead lovers, city builders and rpg players
you can find it here to download to your android device
thanks for your time guys and stick around have a read of the other fantastic reviews on droidhorizon.com head over and follow us on g+, twitter and facebook to keep upto date with our posts