Thermacell Heated Insoles and Heat Packs Review
Winter is coming! Well it's been, but it helps to be prepared, and to be honest it's still bloody cold in the UK. So here I look at some products from Thermacell, their heated insoles and heat packs.
Insoles
I was amazed when I first heard of these, and with this very cold April/May, I still do use them. These are chargeable wireless insoles for your shoes. Which when used with a remote will slowly warm up and keep your feet comfortably warm.
The initial charge took around four hours, with the charger notifying me with an LED light. Included is a rather simple looking wireless remote with 3 buttons (High, Medium, No Heat) on it. These allow me to switch between the two heat settings, or turning it off. The changes are subtle, but do make a different.
The insoles are made for walkers, instead of the casual stroller, so they are water resistant. There is a compartment in the heel for the rechargeable lithium-ion battery, and the heating element runs along the front/sole.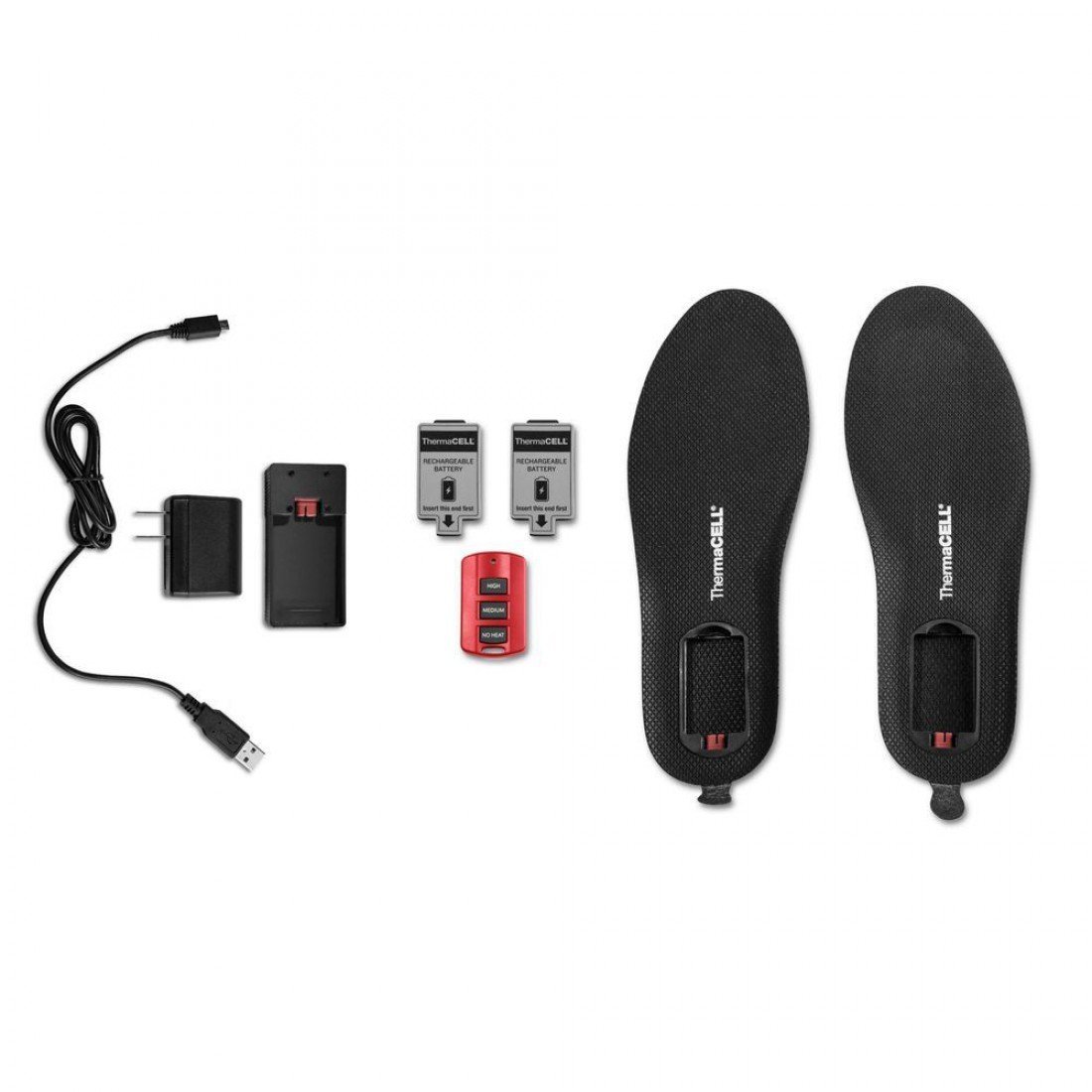 When on High, the insoles maintain a temperate of around 43ºC. This done with the integrated thermostat in each sole. I initially thought the "No Heat" option was redundant, but over time I found myself turning them off to save power, and also to allow my feet to cool off. I was able to get around 3 hours on High and around 5 on Medium.
I don't own a lot of footwear, but these guys fitted well into my wellies, walking boots and work shoes. I did end up taking the original insoles out, as they just didn't allow enough space. Once I had my shoes on, I went for a half hour walk, and whacked them onto High.
Thermacell do say that they aren't going to overheat your feet, as this can cause sweat and problems over time. I found them to be warming and toasty, you can feel them warming up and then just sitting at a nice temperature.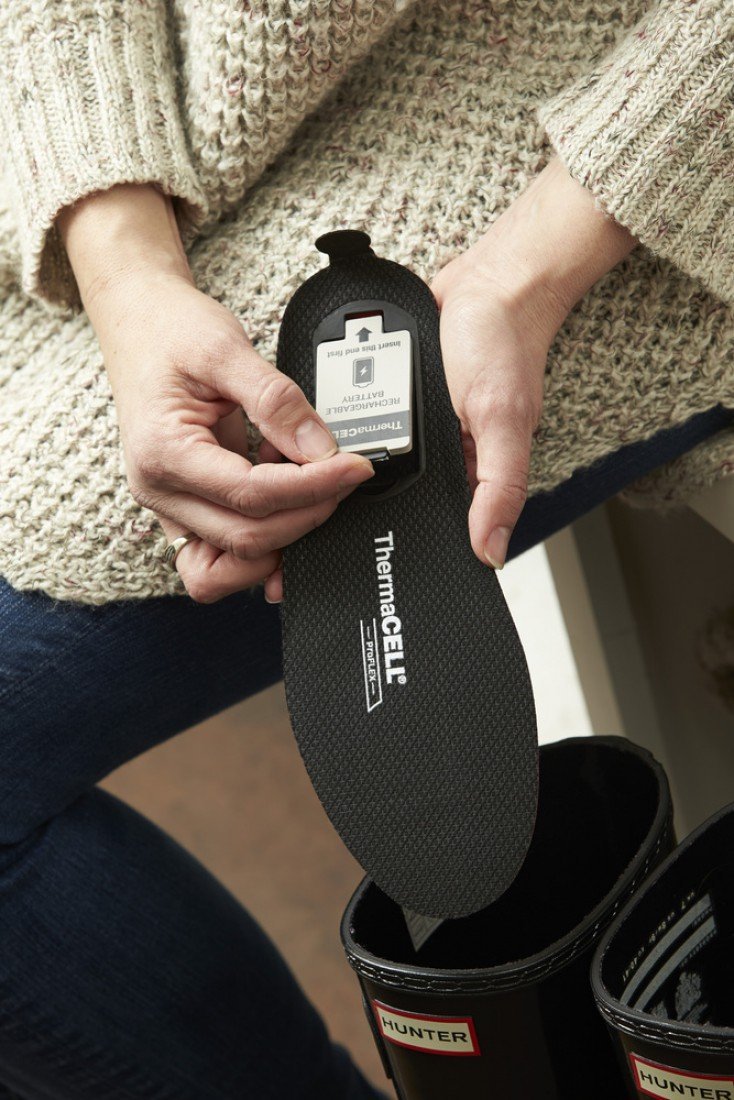 The battery fits into the heel, so when walking I do tend to notice it when I walk on it. I would rather it ben on the bottom on the insole, and the heel be padded a bit more. ThermaCELL's Heated Insoles are priced at $184.99, and are available in a variety of sizes that can be trimmed to fit.
heat.thermacell.com/heated-insoles/proflex-heated-insoles
Heat Packs
Every year around Christmas, I go out and buy those put in boiling water hard warmers. They get used twice, break, then get thrown away. ThermaCELL is making sure that this doesn't happen again with their ThermaCELL heat pack hand warmers. These are rechargeable hand warmers that after a charge from your computer, can be used for around 6 hours of constant heat.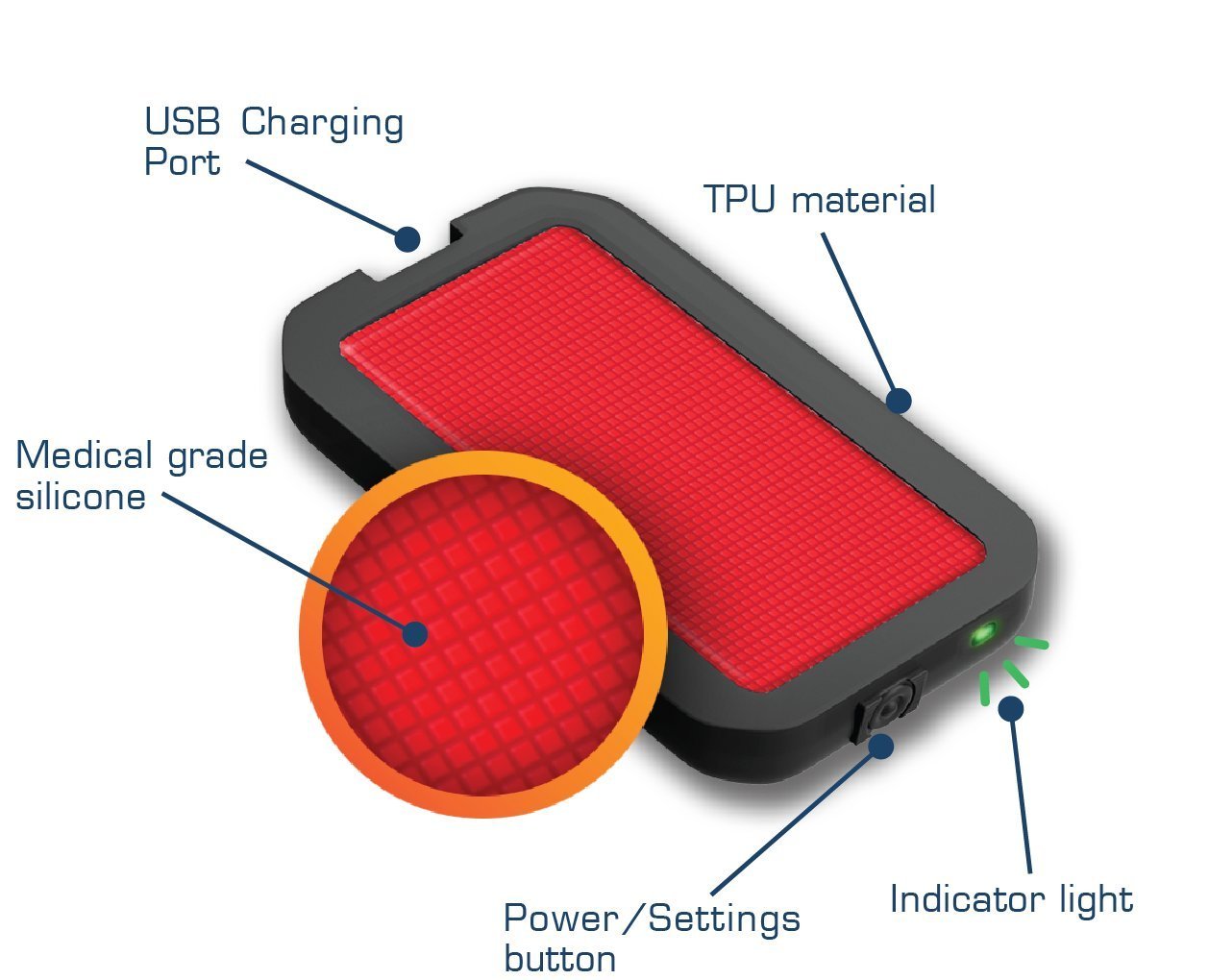 These take around 4 hours to charge, and have 3 heat settings High, Medium, and No Heat. These are switched between by clicking the LED indicator on the top. I was a little disappointed to see the heat isn't "360", it comes out of the silicon top. These work best placed in the palm of your hands, or even just sitting in your pockets.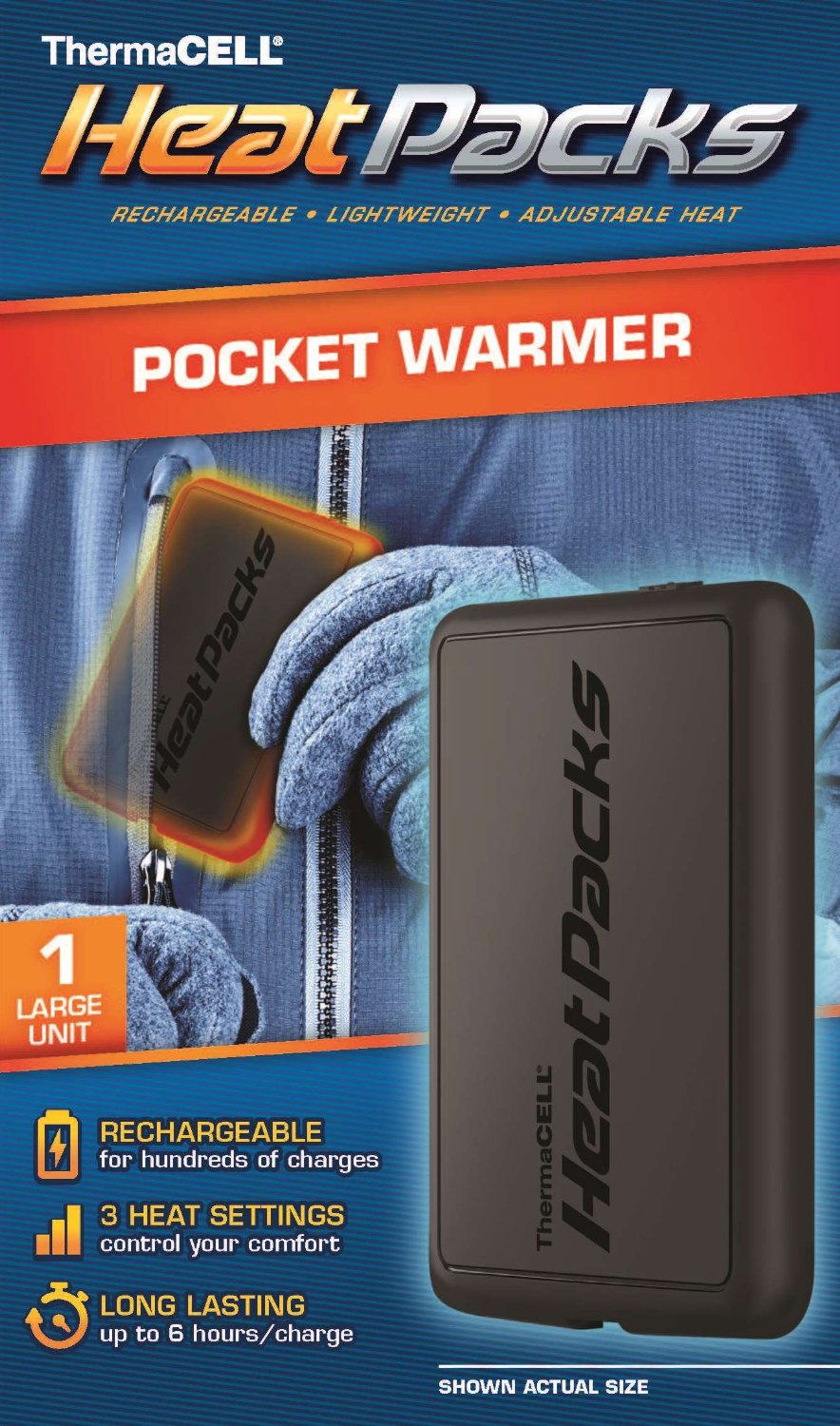 Overall I found  these to be great to carry with me on my way to work. If my hands get cold, turn them on in my pocket and I get a nice little oven. They come in two sizes and cost between $69.99 and $79.99.
heat.thermacell.com/heat-packs/heat-packs-pocket-warmer
heat.thermacell.com/heat-packs/heat-packs-rechargeable-hand-war mers