Setting up an online business is an easy process you can undertake without spending a large amount of money. You can start an online business (make sure you actually register a LLC) to supplement your day job or as your main source of income.
Once you have done your research on the product or service you want to sell, you need to decide how you are going to handle tasks such as Content management, Email marketing, Social Media presence, Blogging, and other forms of admin work.
Instead of reinventing the wheel with each of them, use these tools instead:
Web Hosting
Your business will require a domain name and space first. You can either find a free service or a paid one. There are a number of providers out there but if you can afford it, find a virtual private server. Keep in mind that you do not have to buy a VPS if your business is still small.
Content Management System
A content management system is a versatile platform that handles a few elements of your online business. The most popular CMS in the world is WordPress. People like it because you can create and run an entire website using the platform.
The CMS can handle your blog and if you are selling products, there is an e-commerce section. The main advantage of using a CMS is that you require minimal technical knowledge. You can run a business here successfully without ever learning how to code or develop a website.
However, be careful with these platforms, especially if you access them on multiple devices. You could be exposing your business to potential data theft. But even as you avoid risk, use a secure remote access solution because security is as important to a small business as it is for an established one.
Shopping Cart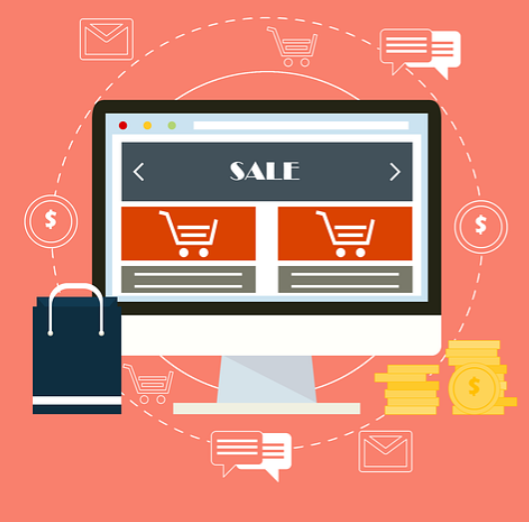 To sell your products, you need to display them in an orderly way and incorporate secure data management plans and payment platforms. A CMS like WordPress has its own shopping cart feature. However, since it was not originally built as a shopping cart there are better alternatives – especially the ones that were purposely built as shopping carts eg. Shopify. With such a service, you can set up your online store with a professional shopping cart and other customizable store features.
Email Newsletter Service
Email newsletters are invaluable marketing tools that you can use to announce your new products and promotions and share news regarding updates and upcoming events. There are free tools like MailChimp you can use but they restrict the number of subscribers as well as the number of emails you can send per month. Nevertheless, as you start off, you can do with the free services.
Social Media Manager
Even as you start out, you cannot afford to miss out on the marketing opportunities afforded by social media. Since you will be marketing your products on multiple platforms, you can do with some help managing this part of your business. Tools like Buffer and Hootsuite are great at scheduling posts and analyzing how successful your social media activity is.
Conclusion
You can start off with the basic versions of these tools and then upgrade as you scale up. Hopefully, with these tools, you will take those first steps towards fulfilling your ambitions because it is now easy and inexpensive to start your own online business.