If you're planning a long road-trip or a trip overseas, here's one advice that you should never ignore: do not board a plane or train without your headphones. This is true especially if you are travelling alone. But then, you won't really spend a 14-hour flight talking to your companion.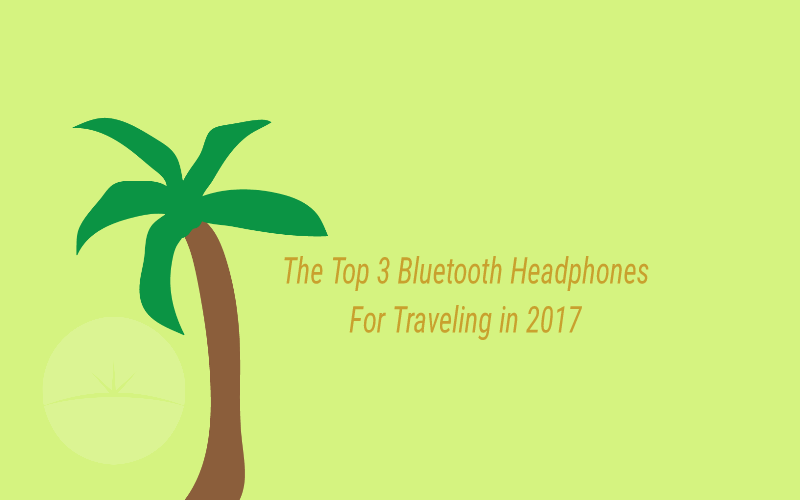 In the moments when you find yourself bored, that's when you can catch up on that album you've been meaning to listen to. Or you can also watch your favorite TV series or movies or maybe even sleep for a short while without hearing the ambient noise of your co-passengers. For that, you're going to need some good quality headphones.
So what kind of headphones should you get? One important thing you should look for is the noise canceling feature. It's not only beneficial for you, as you will not hear what's happening around you, but the good thing is that they also won't hear what you're watching or listening to. You also need to find headphones that are comfortable, meaning your ears won't hurt whether you've been using them for 3 hours or even just an hour. Consider also investing in Bluetooth headphones as they are much more convenient than the wired ones. If you are considering buying some new headphones, consider the following to choose from.
   Bose SoundLink II

– these cost about $280, and you can connect to your device in two ways, either by pairing or by Near Field Communication or NFC. It can stay connected even if you are 40 feet away from the source. It has good audio balance, and out of the three reviewed here, it produced the best sound, regardless of what type of music was being played.
   Plantronics Voyager Focus UC

– this is the most expensive of the three, priced at $300. They feel comfortable due to the leatherette pads, which can be replaced for $10. The range of the headphone is really long, with one reviewer claiming them to be as far as 13 meters away from the source yet still producing a clear, crisp sound. Its sound clarity may not be comparable to the Bose, but it produces a good enough sound.
   Audio-Technica ANTH-ANC40BT QuietPoint

– priced at $185, this is the lightest of the three headphones here. Although classified as headphones, they're more like earbuds, and actually, comes with a jack cable if you want to stop using the Bluetooth feature. Like the previous two, it has a built-in microphone for phone calls, although there are complaints that the voices come out distorted. A good feature of this product is the long battery life, lasting about 10 hours of playback.
There are so much more products in the market that are available for you to buy. If the three above are not what you are looking for, here is a list of the best Bluetooth headphones for travelling that you can buy. They have given a detailed review that factored in several qualities to look for such as durability, comfort, material and of course audio quality.