Twidere for Twitter – Review
While I can never make you switch from one of the many heavyweights in the 3rd party Twitter client ring. I can inform you that there is a newer breed of holo themed, lightweight Twitter clients which are making their mark on Android. One of these new apps is Twidere, a beautiful feature heavy application which, while having a small footprint, is a breeze when it comes to speed and functionality.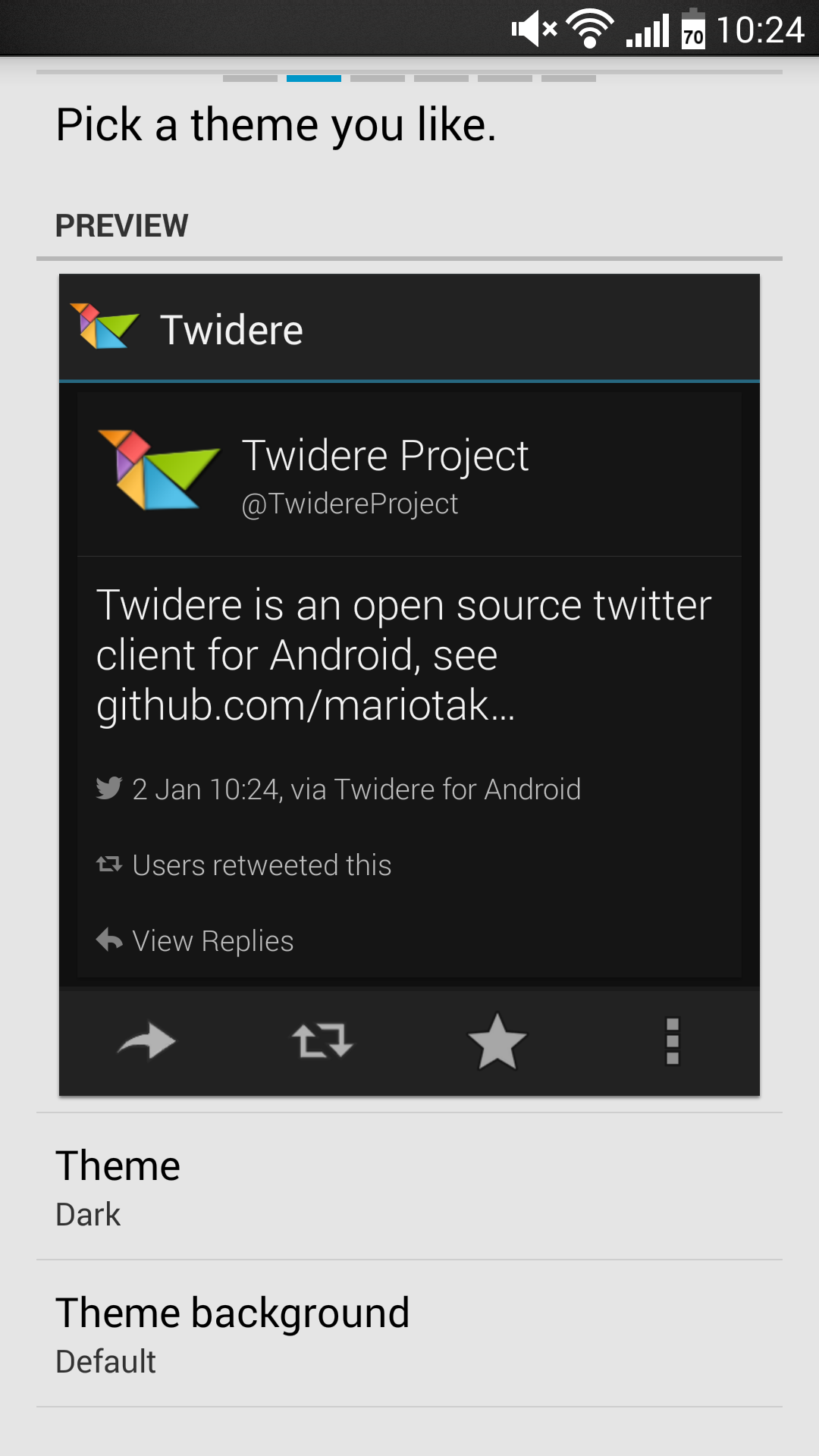 This app is still in Beta, this means you can still use it for your day to day following and tweeting, it just means that some features are missing, though at the time of writing i'm not missing anything. You get  a lot of the same functionality found in similar apps, but where Twidere is different is the amount of customization you can do.
Functionality offered range from tweeting, re-tweeting, and sending direct messages, to auto-completion of usernames, inline image previews, auto-shortening of urls, muting users, auto-refresh of the timelines, multi-accounts and customisable notifications.
I'm all about holo-interface for my apps, so when I find a app that's fast, functional and offers a holo-interface I'm all over it. You will notice that about Twidere its fast and looks good. As I have said this app offers nothing brand new in the functions it offers, you can attach images to your tweets, you can view images from other tweets directly in the message or in a separate window. So I feel there is no need to go into the nitty gritty.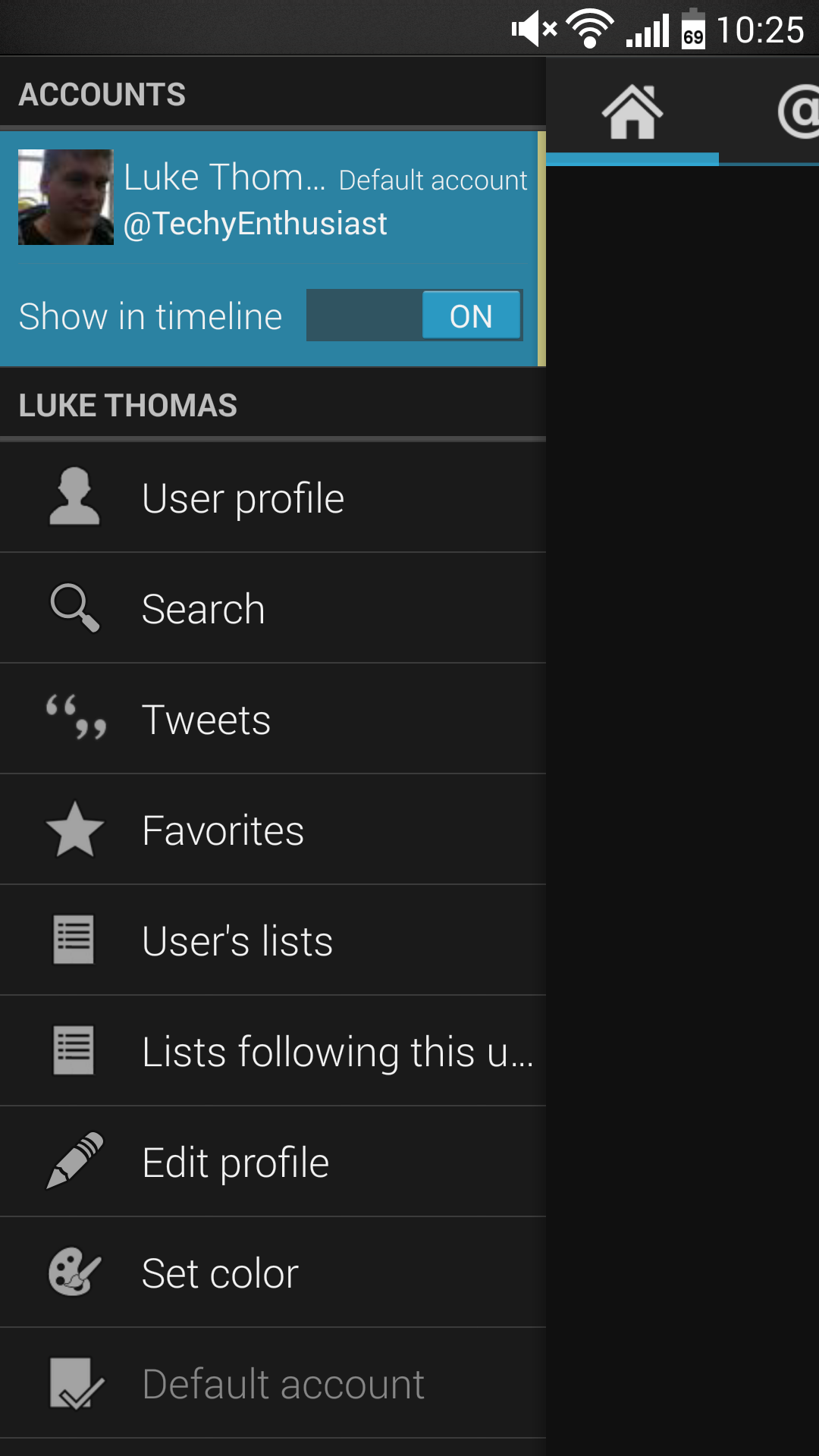 Twidere offers an extensive list of customization options, you can view all these by visiting the settings tab on the app:
Selection of theme from light and dark variants
An option for a solid color background to save battery on AMOLED screens
Extensions such as Twitlonger, .imgur and timescape
Custom filter based on users, keywords or sources
Custom font size, inline image preview
Name and profile image display options
Dual pane layout
GZIP compressing to reduce data traffic
Connection timeout and proxy
Custom content to refresh and notify
Auto refresh options designed to save battery
Refresh on start and tweet
Notifications type
Hardware acceleration.
Twidere Profile And Settings View
User profile and settings tab view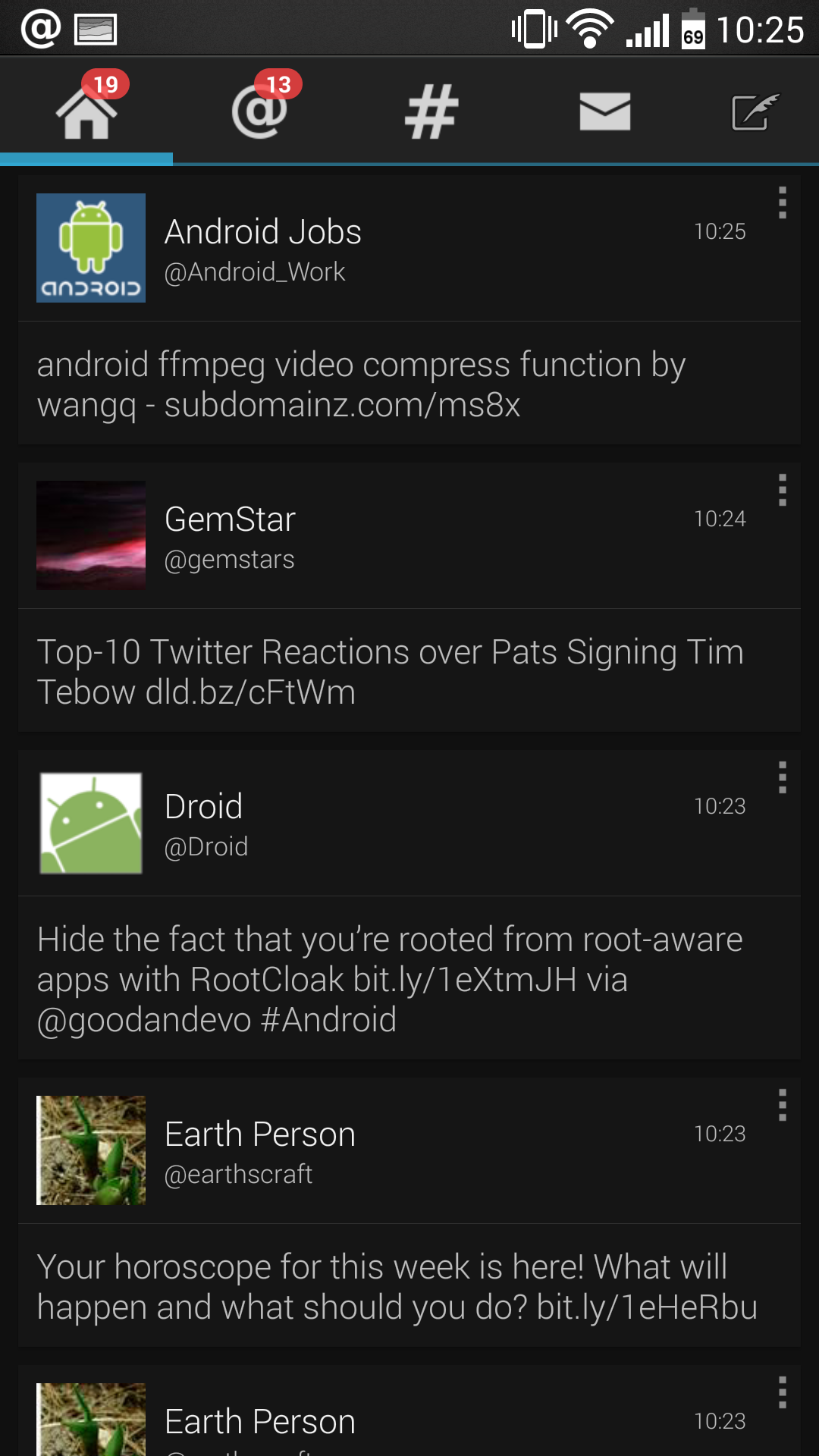 Twidere is still under development and there are regular updates with many features being on the developer's radar. Twidere is a great app to use, and is in a different league to the other 3rd party apps out there. Its free give it a go.

Download Twidere below: