Vax Blade 2 40V Cordless Vacuum Cleaner Review
Is it hard to get excited about a vacuum cleaner? Usually, yes. I'm a sucker for a good commercial (pun intended), but even then I didn't expect to look forward to cleaning – until the Vax Blade 2 40V Cordless vacuum cleaner arrived on my doorstep. My first impression was "man, this thing is light!", swiftly followed – upon unboxing – by "man, this thing is sexy". Yes, I actually thought that a vacuum cleaner was sexy!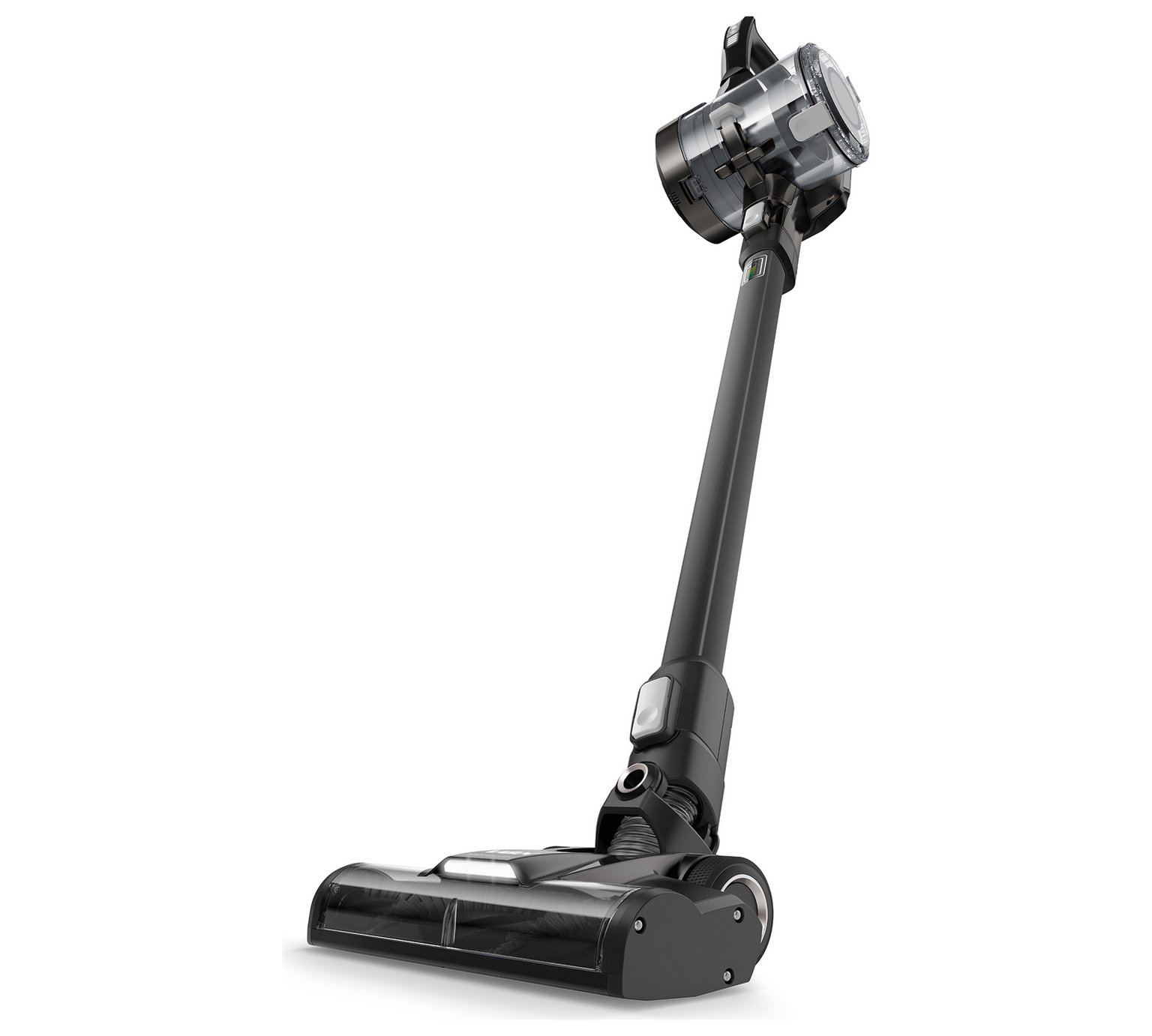 The black and silver-grey, slimline look means this sits happily and unobtrusively in the corner of my little living room; perfect for the compact-living required of commuter-belt Surrey. It's good looking enough to not need to hide it away in a cupboard and takes up very little space. It comes with a wall-mount, but I've got it leaning against a wall and it really doesn't budge. One tiny complaint is a lack of storage for the extras; it has a dusting brush and crevice tool included, which is handy, but I did have to make some space under the sink for them. Knowing me, I'll end up misplacing them eventually, which is why I'd have loved integrated storage on the wall-mount.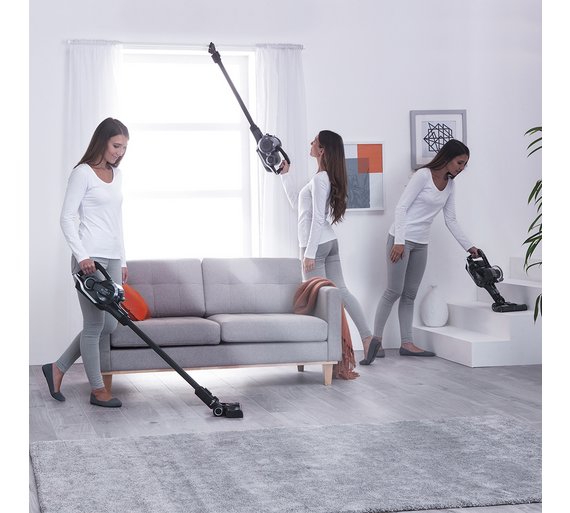 So, let's talk tech. You have a lithium-ion battery that charges in around 4 hours – I gave this a timed test, from completely flat to fully-charged, and it was just under; Vax themselves say four. There's a pretty cool battery indicator on the top of the cylinder that indicates battery life at 25% intervals. I say pretty cool because they've obviously put thought into the design; take a look at the picture to see what I mean!
Suitable for all surfaces.
Weight 3.1kg.
Size H122, W19.5, D19cm.
Charge time: 3 hours.
45 mins running time.
Low battery indicator.
Power boost.
Motorised floor head.
Includes crevice nozzle, dusting brush, combination floor nozzle.
Dust capacity 0.6 litre.
40 volts.
The head is super-flexible – I have had no issues finding my way around the flat and all our furniture with this vacuum. The boost function is amazing for the bedroom carpet which seems to constantly accumulate black sock-fluff, but bear in mind that using the boost does drop your battery life slightly. On the laminate floors throughout the rest of the flat, I've been turning on the brush bar and zooming around, flicking debris happily into the suction stream and right into the dirt bin. Even by the back door the Vax Blade 2 makes short work of small leaves and mud. If you've got a pet, or live in a multi-level house, you might want to consider the Ultra or Pro models which come with a pet and stair tool. Looking at other reviews on the Vax website, it seems that pet hair will get caught up in the brush head.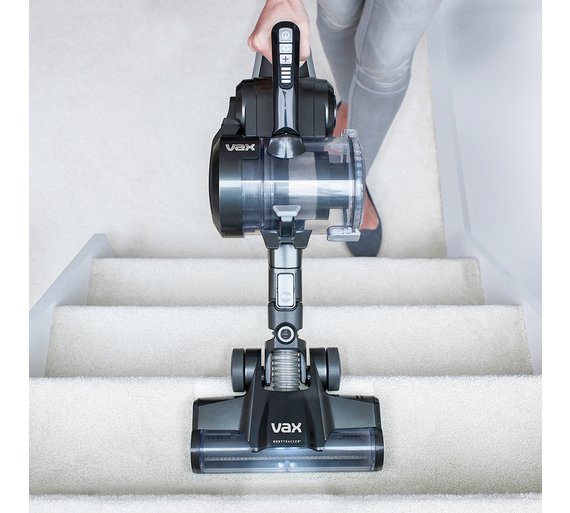 The filter is rinse-able and really easy to remove. The dustbin doesn't hold a huge amount, at 0.6l capacity, but it is definitely sufficient and not at all difficult to empty. Somehow, despite all the tech and the bin being right at the top of the long 'blade' of the vacuum, this is a balanced and comfortable cleaning tool that puts no strain on my back; the lightweight at 3kg means I can easily reach high with this and get those pesky, dusty cobwebs that I've ignored for about three years.
They have a UK-based support team who they say can help with "assembly, operational/performance problems or buying and fitting new accessories." You're getting a 2-year guarantee on the Blade, and a 1-year guarantee on the battery; I put their online chat agent to the test to find out what a new battery might cost me in a couple of years time and the agent – who was very helpful and friendly – advised that because it's built into the main body of the machine it can't be replaced by itself.
In technical speak, Vax says that the Blade "has Direct Helix Technology™ which provides three-dimensional support inside the horizontal dirt bin, intersecting the cleaning wand giving a direct air path from the floor to the cyclone for maximum performance and efficiency." In real-world terms, I think this is a way of telling us that it works, which I can definitely attest to. No kidding – I moved out of my mum's 10 years ago and I've probably had five or six different vacuums since; some died, others didn't do what I needed. The Vax Blade 2 is here to stay.
Head over to vax.co.uk if you're sufficiently interested in this review. As always, we had no obligation to say good things about the vacuum! You can connect with Vax on Facebook, Twitter, or you can have a nosy at their videos on YouTube. Don't forget to mention that Droid Horizon sent you.
vax.co.uk/vacuum-cleaners/cordless-vacuum-cleaners/vax-blade-2-max-40v-cordless-vacuum-cleaner