Venom Switch Joy-Con Quad Charging Station Review
I have been using my Switch since launch, mainly with the joycons. Yes, the pro controller is nice, but nothing beats aiming a bow with motion controls in one hand and moving Link backwards and forwards with the other in BOTW. Amazingly intuitive. The downside of this is that for TV rather than handheld gamers, you have to reach down to the Switch in order to charge the controllers. That is why I find this Venom charging station so incredibly useful. I have placed it next to my gaming chair, so when I have finished playing, I simply attach the controllers to charge. Perfect. Since my TV turns on and off automatically with the Switch, I never have to reach for the console and it can stay nicely tucked away. It also works as a nice holder and charger for my second set of joycons that I use for playing Arms and Mariokart with friends, so all controllers are charged and ready, all the time.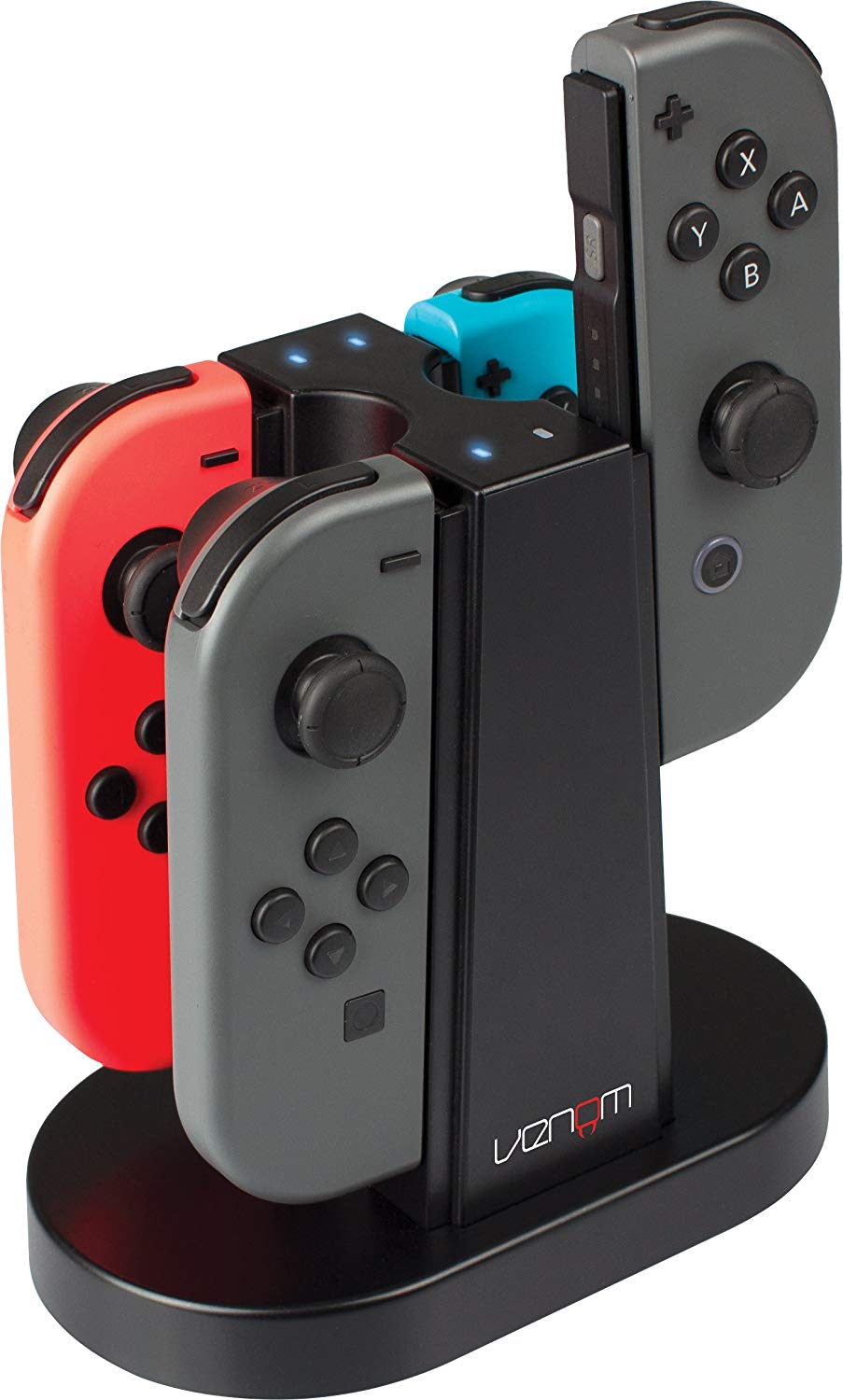 The charging unit is made of sturdy plastic and has easily visible charging lights on top, showing when the joycons are connected. They slide on and off easily, although not quite as smoothly as on the console, and lock in place with a clearly audible click. The dock is powered by a type-c cable, same as used to charge the Switch, and can be connected to the dock USB ports. No wall plug is provided but the type-c cable is, and I'm sure everyone has a USB charging plug lying around somewhere. The unit is as intuitive to use as it can be, utilising the same locking mechanism as all Switch users are used to.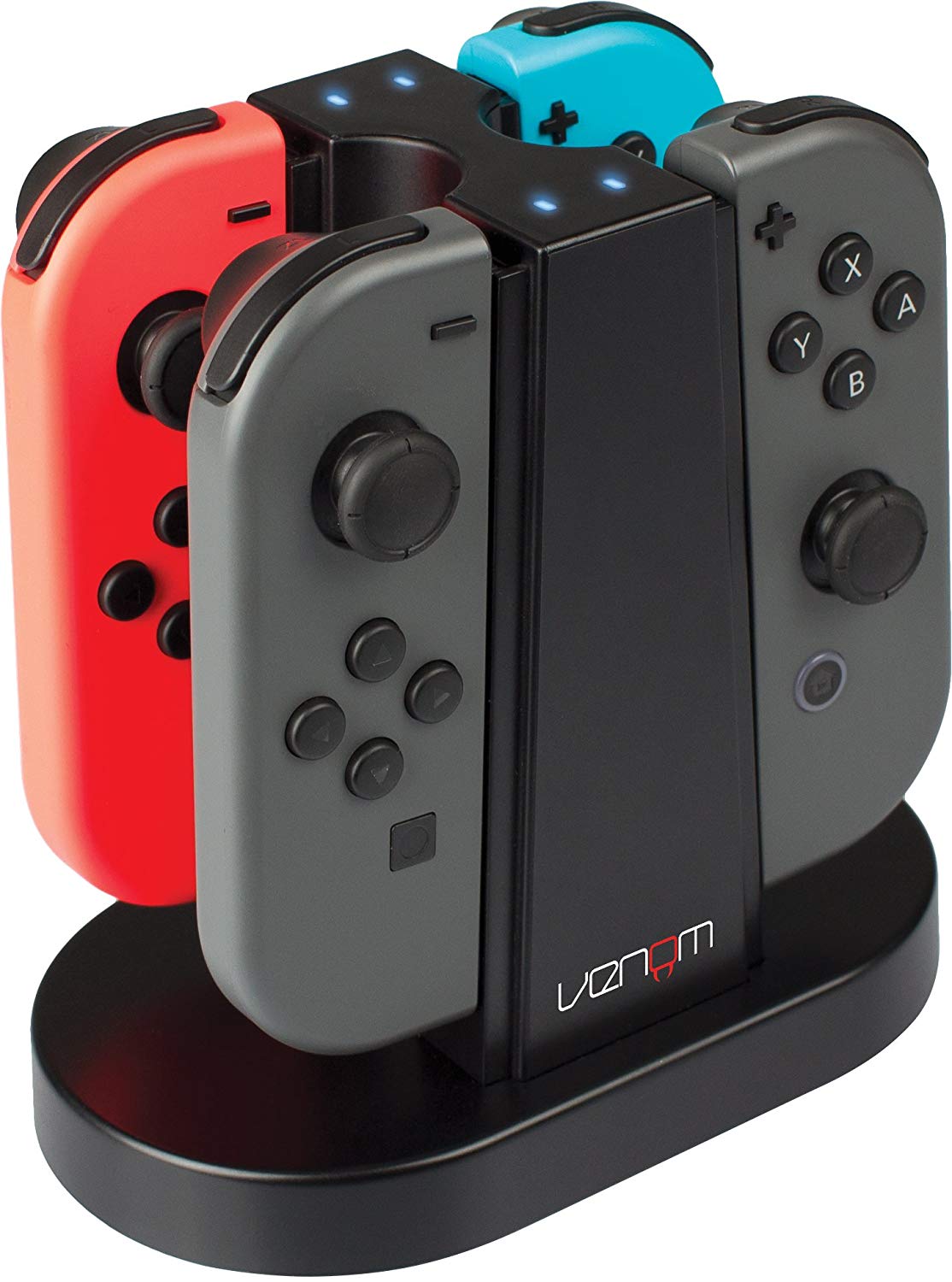 So, whilst this isn't an essential purchase, it is very useful if you have two sets of controllers, or like I enjoy the convenience of controller charging away from the Switch console. Highly recommended.
amazon.co.uk/Venom-Switch-Charging-Station-Nintendo/dp/B072J2M8DB