Viotek GN27D 1440p 144hz Curved Budget Gaming Monitor Review
The Viotek GN27D, is a curved 27″ 1440p 144hz gaming monitor. Why should you care? It's under $400! I've been using this for a couple of months, and I absolutely love it. Take a look at other top choices from Lyncconf's Best Gaming Monitors if you'd like to see a few alternatives…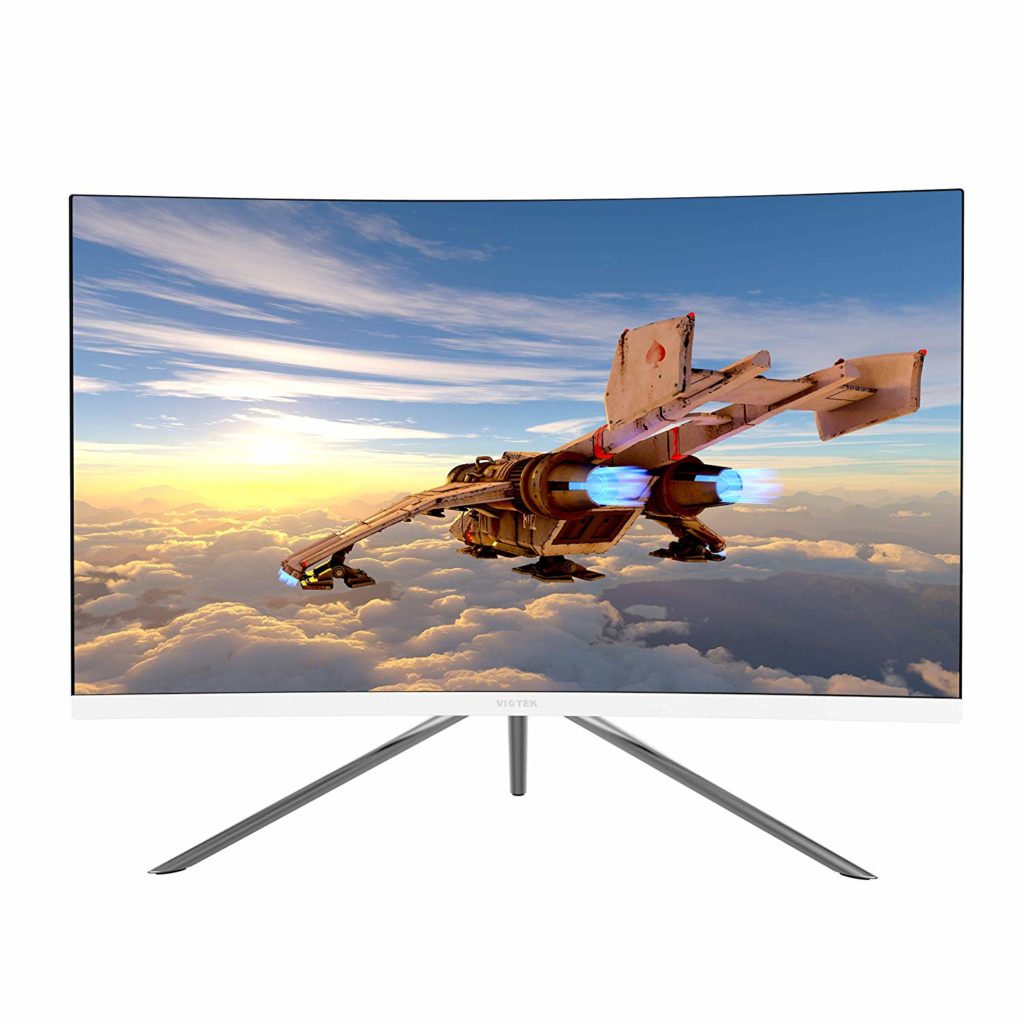 Unboxing was pretty simple, there was the monitor, two metal parts for the stand and some screws and a screwdriver. I loved the fact there are two mounting options, you can use the stand, or you can wall mount it using either of the two options. I also think you could mount this to a different stand using those wall mounts.
Specs:
Brand Viotek
Screen Size 27 inch
Resolution 2560 x 1440 pixels
Display Technology VA
Screen Surface Matte
Refresh Rate 144 Hz
Response Time 4.8 ms
Viewing Angle 178°
Dynamic Contrast Ratio 1000000:1
Connectivity HDMIDisplay Port
Device Dimensions (WxHxD) 24.13 x 17.89 x 9.51 inch
Freesync
Curved
Speakers
Vesa Mountable
Weight 9.9 pounds
The 144hz refresh rate means that this makes an excellent gaming panel. The curve isn't too noticeable but does look really nice. Using a dead pixel test I checked to make sure there were no dead pixels, which I confirm there were none. I can also confirm that it does feel and look like it is running 144Hz.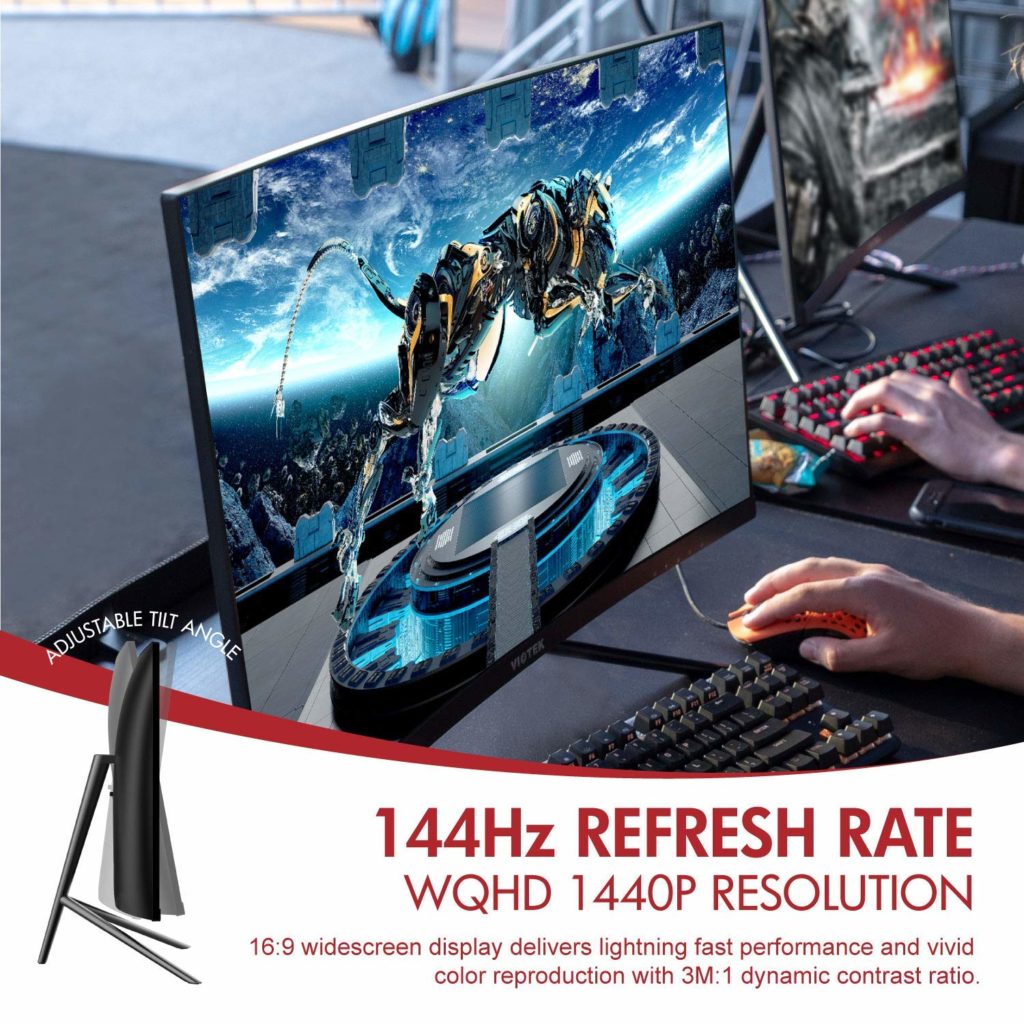 I was happy to see that I didn't need to change the colour details out of the box, the overall colour settings were warm and not too cool. The GN27D uses a VA panel, which provides a good middle ground with better-than-IPS refresh rates and contrast levels, but have worse viewing angles and colour production, although generally still better than TN panels.
The stand is OK, It doesn't offer any pivoting options, and a little bit of tilting. But the VESA mounting option does mean that I can mount it to any arm stand. I did find the stand a bit large and fiddly, so I would recommend utilizing that VESA mounting.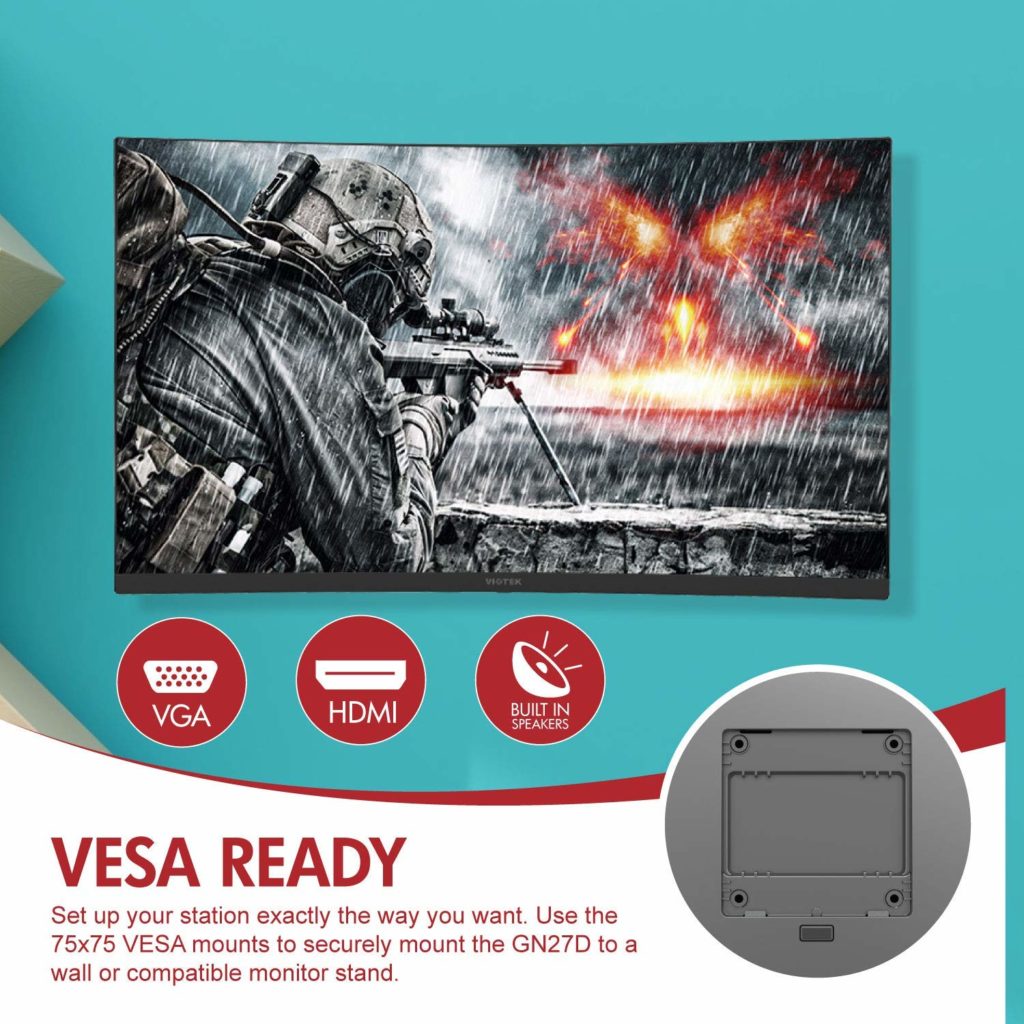 Overall for $319 this is a great must have gaming monitor. Especially with the fact that it has 1440p and 144Hz.
amazon.com/d/Monitors/27-Inch-Monitor-Samsung-FreeSync-GamePlus/B078P57ZWL
https://viotek.com/shopgn27d-1440p-curved-computer-gaming-monitor/