Viper V370 Headset Review
As I am already using their V770 keyboard, I thought it best to check out their V370 headset. Boasting 7.1 Virtual Surround, Full RGB lighting, powerful bass and a foldable mic, I had to check them out.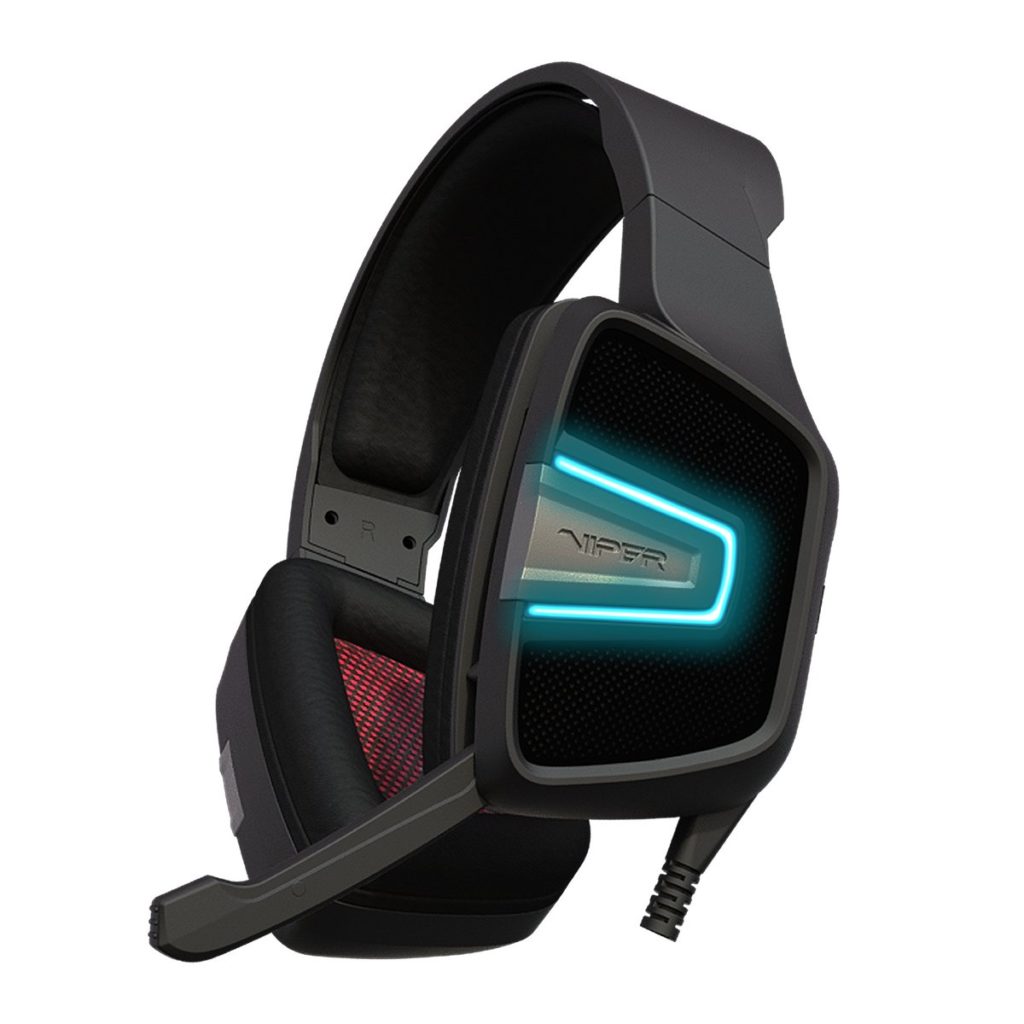 Unboxing was pretty simple, a bag was included to keep your headset safe. There were spare ear cups, which was a nice addition. There is also an envelope with instructions and a couple of stickers. The back of the cups feature controls for the ultra bass and volume. The braided cable is 2.2m long and has a USB connection on the end.
The mic is foldable, so foldable in fact that I actually missed where it was. It snuggles into the cup and is completely out the way. The mic sounds really good when I tested on a Skype call. The ultra bass had to be turned off in the end, as it was a little too echoey for me.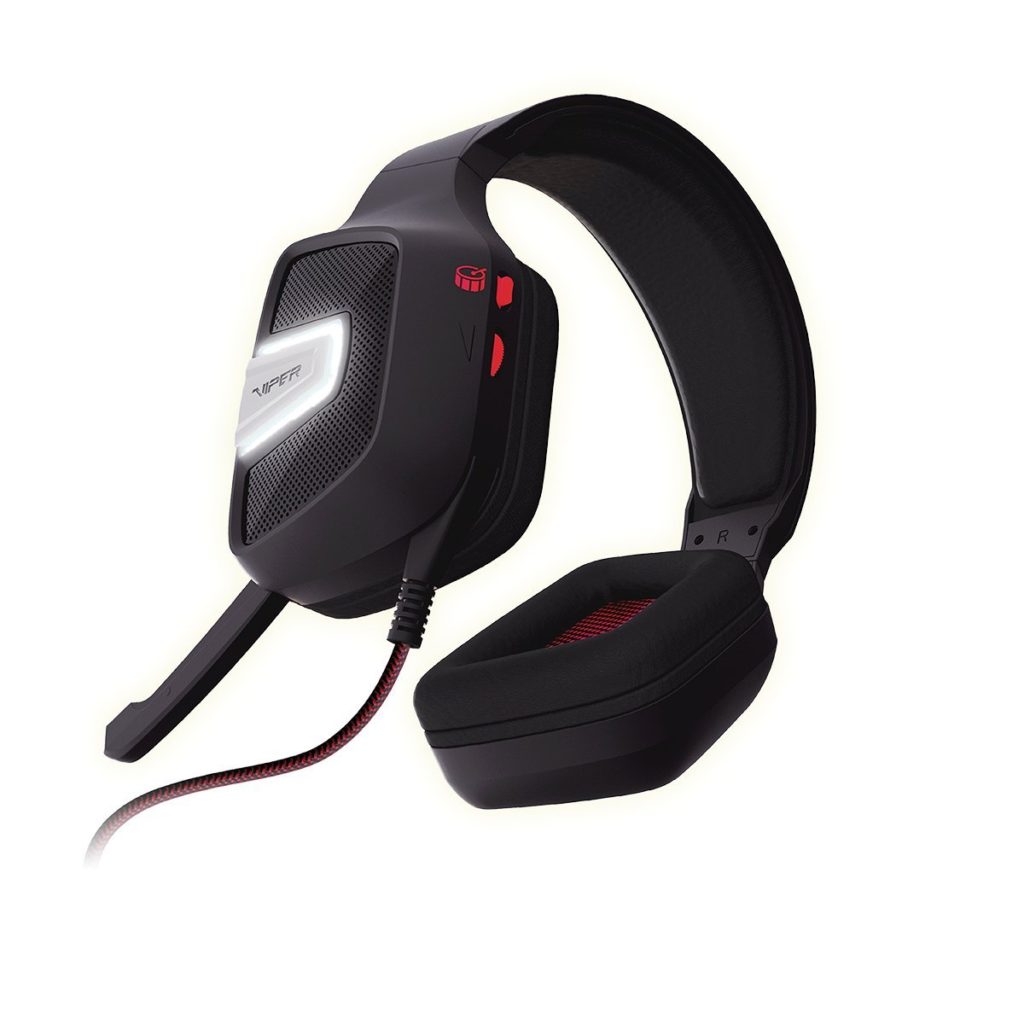 Specs:
• 7.1 Virtual surround sound
• Ultra Bass Response
• Built-in foldable microphone
• Ergonomic ear-cup design
• RGB LED illumination
• Extra set of cloth mesh ear pads
• Travel pouch
• Cable length: 2.2M
• Approximate weight: 385 g/ Net Weight
• Connector: USB
Speaker:
• Frequency response: 20Hz-20KHz
• Impedance: 32 ohms at 1kHz max
• SensitivityL 110dB +/- 3dB at 1 kHz max
• Input power: 10mW
• Main Drivers: 40mm Neodymium magnet
• Sub-Drivers: 30mm
Microphone:
• Frequency Response: 100Hz-10KHz
• Signal-to-noise ratio: 60dB
• Sensitivity: -46dB +/- 3 dB
• Pick-up Pattern: Omnidirectional
The Viper software is the same as the V770 keyboard, the RGB lighting can be changed on a per ear basis, so you can have different colours for each cup. It is incredibly user-friendly and very quick to setup.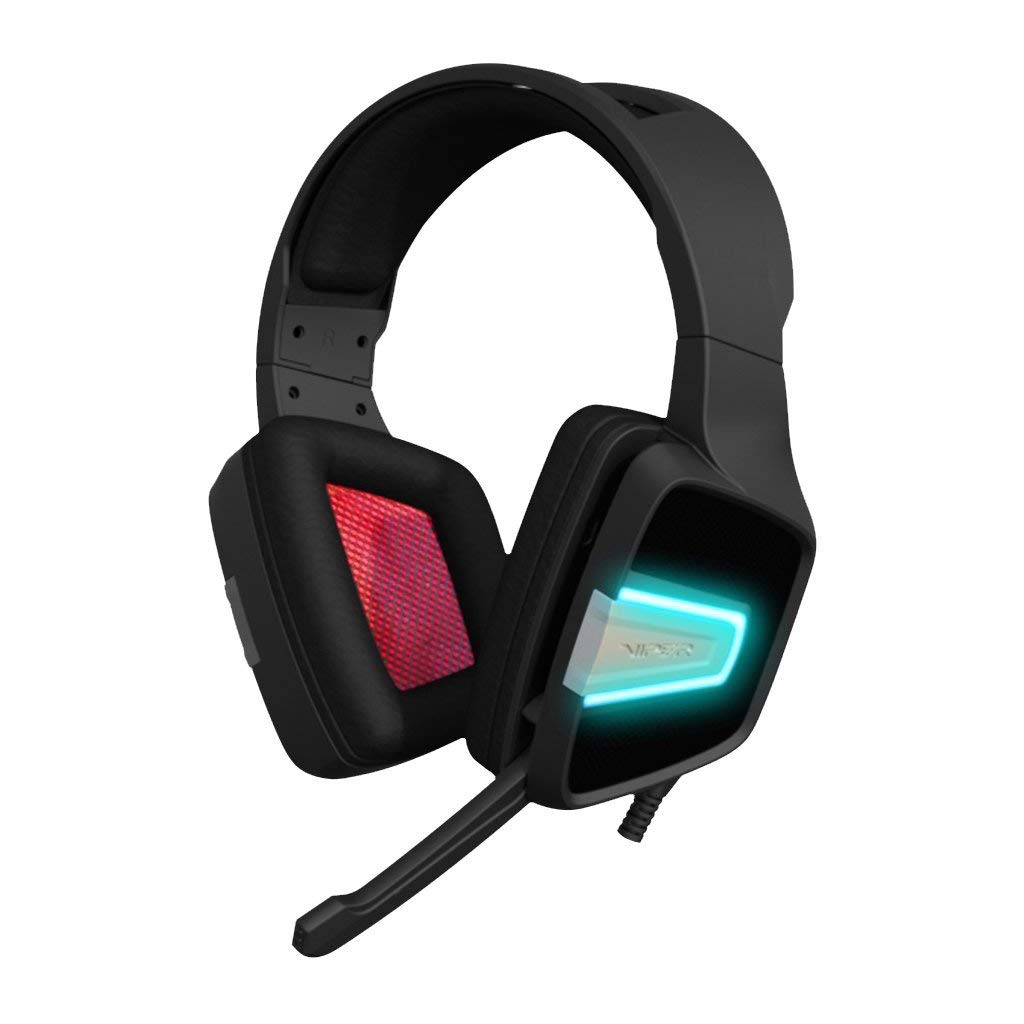 The fit is really good for me, even with my larger ears the over-ear cups covered them completely. The cloth covered pads feel really good against my skin, which is needed for gaming sessions.
Overall for only £32.99 this a feature rich headset. The fit is perfect, great sound (if the ultra bass is disabled) and a clear mic. Check it out!
amazon.co.uk/Patriot-Definition-Virtual-Surround-Headset/dp/B01MZBNIZN/