Vitesse Duffel Bag from SFBags.com Review
Holidays are just round the corner, and was pleased to try out a new weekend away bag. The Vitesse Duffel bag from sfbags.com is a great weekend away bag, it's incredibly lightweight and durable, so great for filling up with clothes and slogging down to the beach.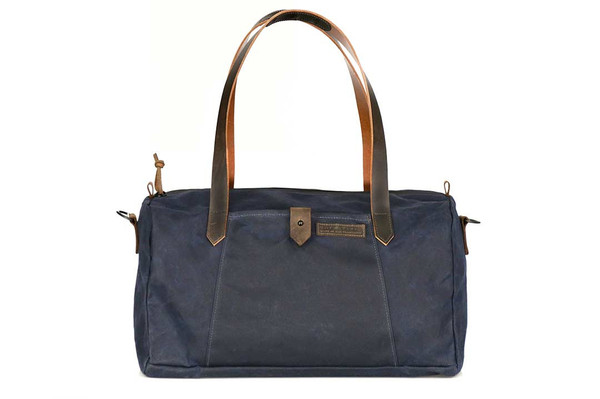 Elegant is the word that comes to my mind when I was using this bag over the last month. The wax canvas with full-grain leather used in its manufacture, is a stroke of genius and gives the bag a very high quality look and feel. Overtime the bag will generate a "personality" as the leather fades, and picks up marks. The handles themselves are a little heavier then normal due to the higher grade and stronger material.
The Vitesse Duffel bag has two internal zipper pockets with locking zippers, which are great for secure objects and lady bits. The inside is then one large opening which is big enough for two days worth of two peoples clothes.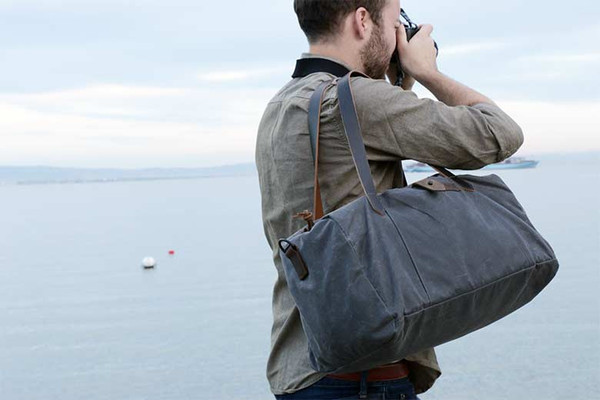 When not being used for a weekend away, my wife uses this as a gym bag. As the detachable strap allows it to be easily slung over the back. The space is big enough for shoes, towel and a change of clothes. The zip pockets are good for wallet and phone etc.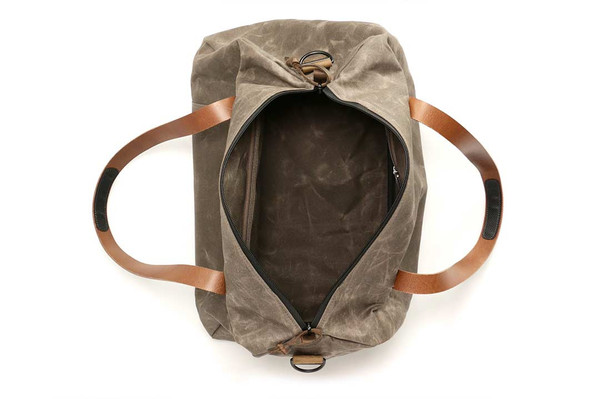 I was really impressed by the space available, as from the outside it does look small. There is a zip running along the top meant that the bag can be secured. Unlike other more expensive duffel bags I have looked at, the zips on the Vitesse Duffel bag are incredibly secure. The zip is water resistant and holds up against a full bag of clothes pushing against it.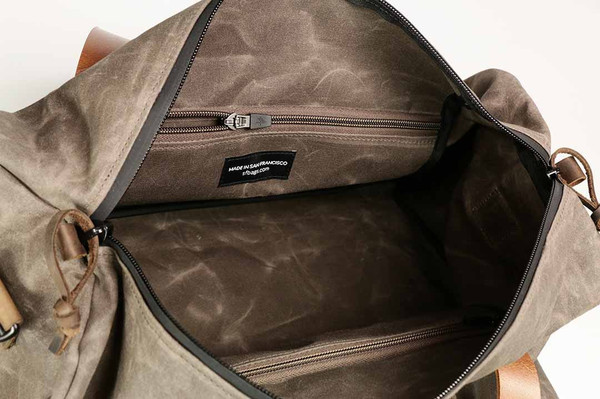 Lightweight, durable canvas – Premium, full-grain leather handles and accents
17.25 x 10.25 x 11 inches, 1.3 lb.
Comes with detachable simple strap
Premium Water-Resistant YKK Zipper
Two internal zipper pockets with locking zippers
Extremely lightweight & flexible
Large compartment opening
Zips from side to side
Premium leather handles fits just right over-the-shoulder
Two internal zippered pockets; one external pocket
Premium YKK zipper
Conveniently fits under airline seats
If you are looking for a good sturdy duffel bag, then the Vitesse Duffel bag would be a good shout. The damage is $149, which is steep, though this is all to do with the materials and manufacture of the bag itself. This is a bag for life, it's a bag I could imagine being passed down and that great looking leather slowly changing with age. Overall I really liked this bag, and have found that we use it more and more without even thinking.