Waterfield Bolt Crossbody Laptop Bag Review
When starting the new year, I always look at my bag and know that I need to get a new one. So I looked at sfbags.com, who we have looked at before. I was drawn to their Bolt Crossbody Laptop Bag. It has five pockets, and a built in padded compartment for my laptop and tablet. Having used it for a month or so, I can tell this is definitely the bag for me.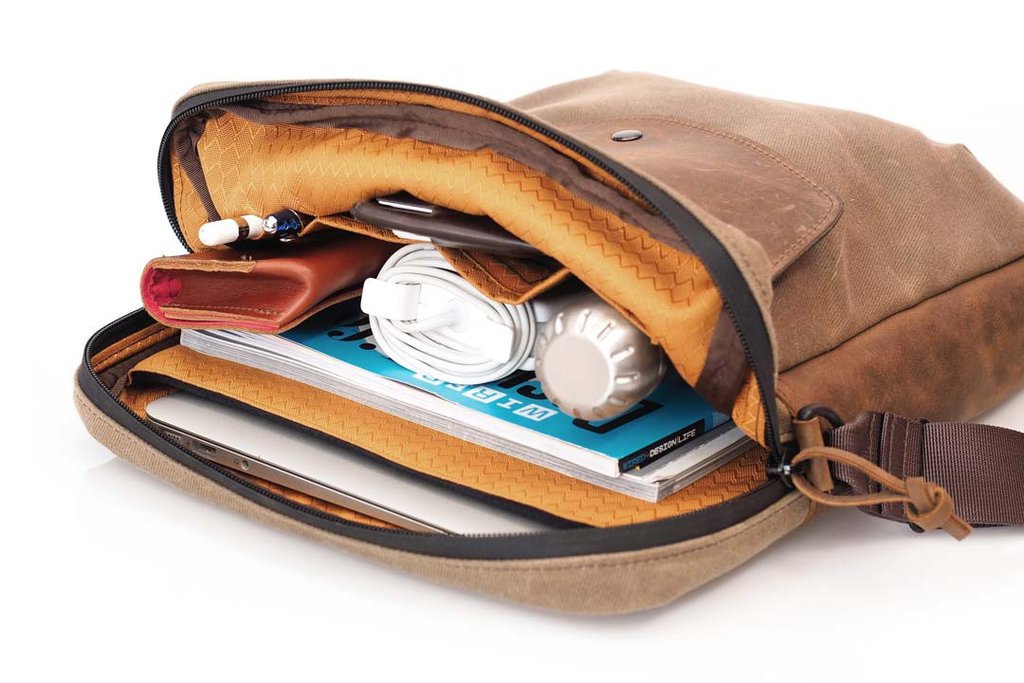 The Bolt Crossbody comes in three sizes, small (22″ x 9.25″ x 2.25″), medium (12.5″ x 9.5″ x 2.25″) and large (14.25″ x 12″ x 2.25″). You don't have to worry about measuring your tech, as they provide a "What Fits" list, so you have a better idea for what can fit in each size.
The outside of the bag is made up of their brown waxed, cotton canvas. This provides a lot of durability, and character to the overall look of the bag. It also means with time, the bag will be knocked and brushed, this will cause it to change colour and shade. This gives it a unique look compared to other bags.
The bag strap is adjustable, and attached to strong metal clips on the bag. The whole strap is strong, and could hold a couple of days worth of groceries with no problem. They also added a shoulder pad, which is made of non slip material, making carrying it really comfortable.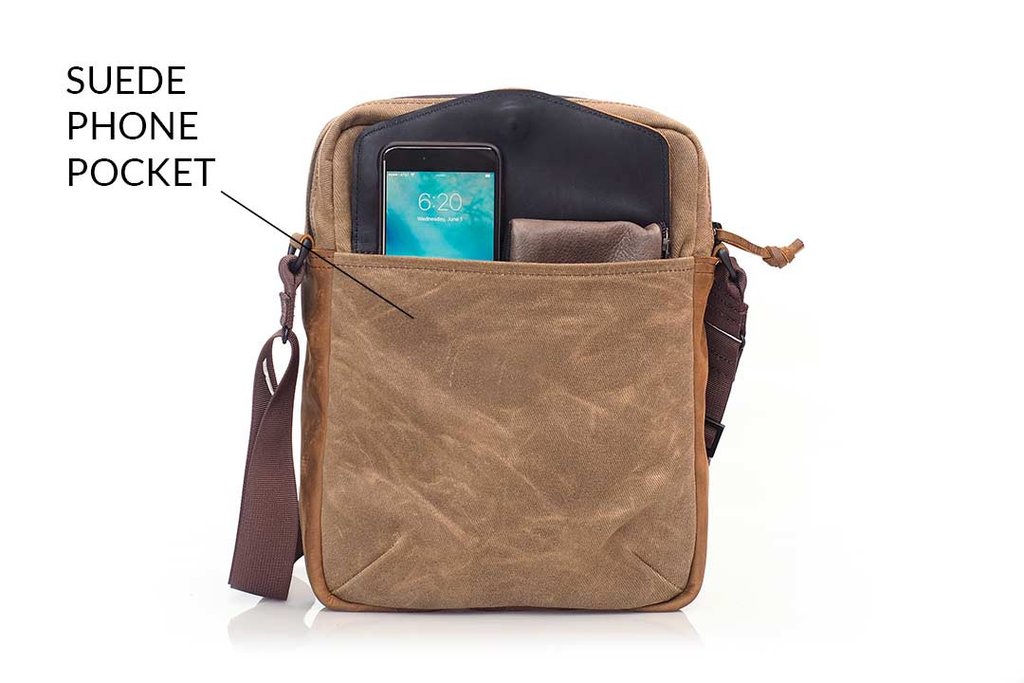 There are three pockets "protected" by the heavy canvas flap, which a bag pocket is left free for easy access. I found this very useful when travelling as I can slip my passport and phone in this pocket for quick and easy access.
The side of the bag is split into four sections. The back partition is padded, so perfect for a laptop or phone. This also features the internal colouring looks really good in orange. These little touches make this bag worth the money, as it gives it a lot of character.
There is a space on the other side of the padded area and is great for any other devices. This also holds a zipped pocket, which I tend to use for valuables. The front pocket is then used for less valuable items.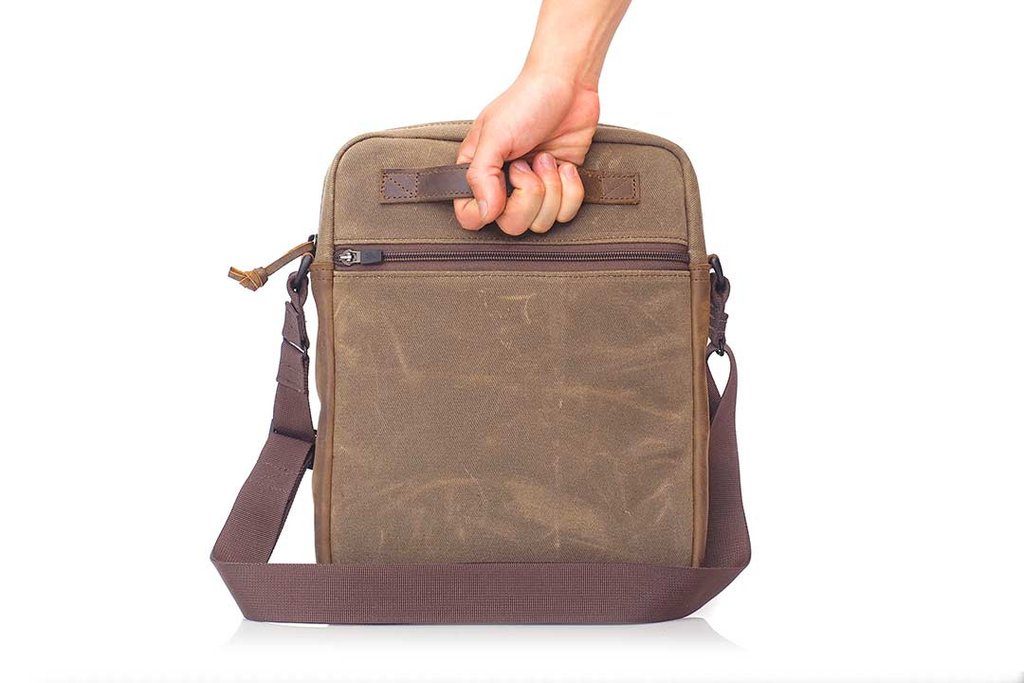 Material:
1050 Denier Black ballistic or brown waxed canvas
Full-grain leather accent
Dimensions & Weight:
Small: 11″ x 9.25″ x 2.25″; 1.35 lbs.
Medium: 12.5″ x 9.5″ x 2.25″; 1.65 lbs.
Large: 14.25″ x 12″ x 2.25″; 1.85 lbs.
Hardware:
Front pocket with magnet closure
YKK zipper
Features:
Fully-padded compartment for protecting laptop or tablet
Secure splash-proof zippered main compartment
Locking YKK zippered rear pocket
Ultrasuede phone pocket under front pocket fits up to iPhone 7 Plus
Invisible magnet secures front pocket
Rear leather grab handle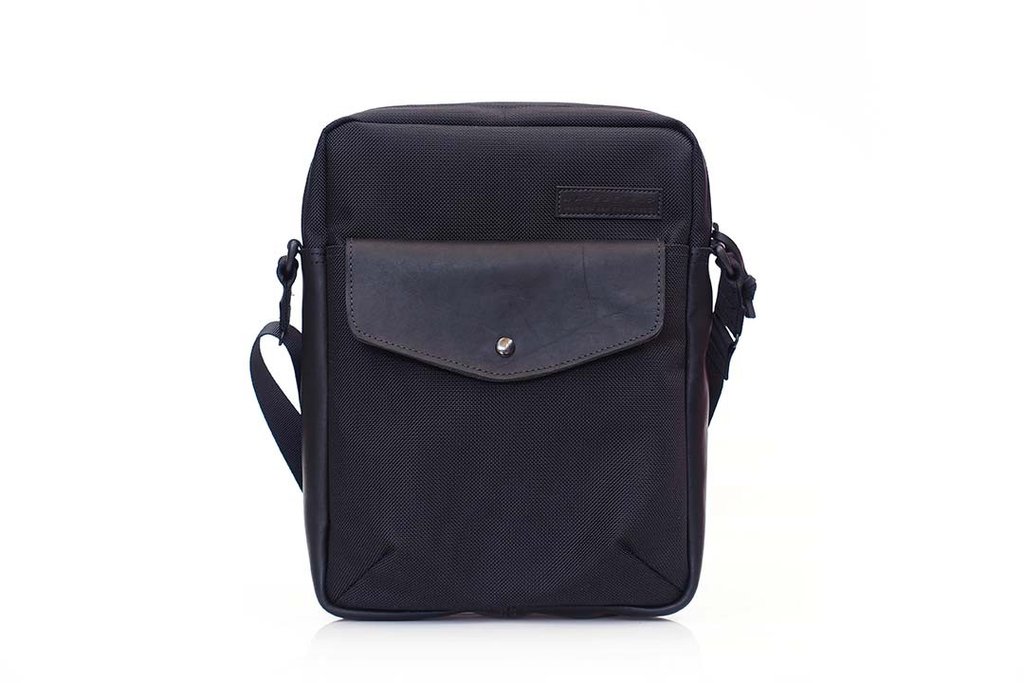 The cost is small ($199.99), medium ($209) and for the large ($219). This is a luxury item, but I can see it as a necessary purchase. The time and money spent in making this bag means that it will probably outlive me and is made to last. The design is timeless and won't ever look out of place.
sfbags.com/products/bolt-crossbody-laptop-bag#tab=Specifications