WeTek Gamepad Review
WeTek is a big name in the Android TV box marketplace, especially with their 4K Netflix capability. We are looking at their gaming controller, the WeTek Gamepad. It works with both Windows and Android.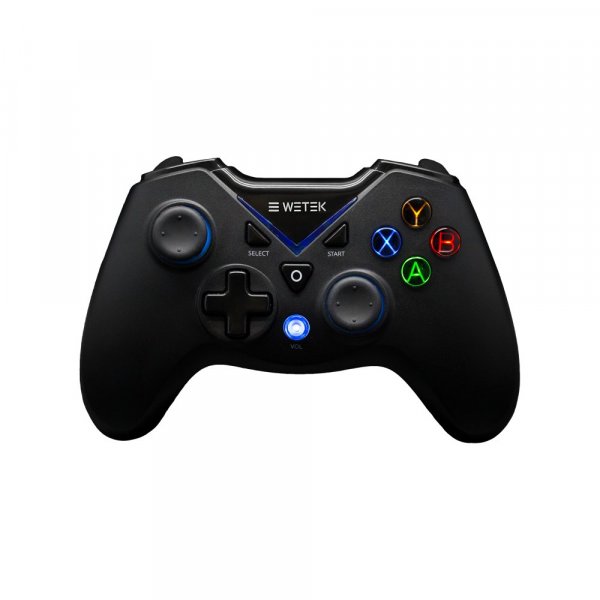 The WeTek Gamepad has some solid build quality. Hard plastic makes the whole thing incredibly sturdy and light. It also follows the XBOX 360 controller layout, which is good. I'm a PS4 player, so I am more use the to the PS4 layout for the controllers.
The analog sticks both feature hard rubber tops, so are comfortable on the thumbs. The 4 letter buttons all light up and have their own colour, so are easy to spot. The layout is perfect for my hand and I can access all the buttons with no problem.
I found the Bluetooth range to far exceed the listed 10m, and found that I could get around 15m with no obstructions. Though I was disappointed to learn that the bluetooth only works on Android and not my Windows 10 machine. As I tend to play some games on my laptop and a controller would be excellent for that.
I tried my best to notice any lag in the buttons and I just couldn't find any. I would of needed a slow-mo camera, and then there is no point. If I can;'t see any lag with the naked eye, then there is no issue at all.
It charges via USB, and has a battery life of around 10 hours. Though I have been using it for at least 13 and haven't had any battery issues yet. Charging takes a couple of hours to fully charge.
This is now my go-to controller for phone and laptop. Its light and small enough tot be easily portable, and the battery life means you will only have to charge it twice a month with regular use. Check it out below.