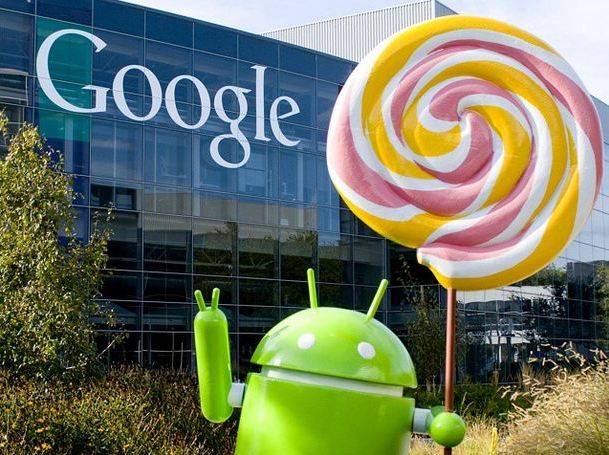 Having rummaged through all the announcements from the big manufacturers, we thought it might be a good idea to list all/ most of the planned updates time scales for current devices that we and our readers own. Not a definitive arrangement by any means, but, we'll try to link straight from the source as much as possible. Android lollipop 5.0 is the most anticipated software update in years, every user wants to know if their phone/ tablet will get updated and how long this might take. Funny at the time of writing, an official confirmation regarding the Nexus 5 lollipop update hasn't been announced yet. (We're sure those factory images and OTAs won't be far away. )
Nexus line
As mentioned, we could see the Nexus 5, Nexus 7 2012, Nexus 7 2013 and Nexus 10 OTA updates any time now but expect up to 2 weeks. No link to announcements for these devices, just an educated guess based on last year's KitKat update and how things usually work.
Motorola
You'll remember that last year's Moto X got updated before even some Nexus devices. We'd assume this to be the same this year too. Although nothing officially announced you can find some information here. Moto X 2013, Moto X 2014, Moto G 2013, Moto G 2014, Droid Ultra, Droid Maxx, Droid Mini, Moto G 4G LTE and Moto E will all be updated to lollipop. Good guys Motorola.  Well done.
Samsung
Although not officially announced yet for every Galaxy or A device. It's widely known that the Note 4 and Galaxy S5 will be the first in line for the lollipop update as soon as December. Ladies and gentleman, that's only 4 weeks from now. Note 3 and Galaxy S4 will see Android 5.0 also but perhaps in January or February. The best source we could find is from SamMobile who have tested the latest build on the Galaxy S5 here. Some Samsung devices are still having issues with the KitKat update, we are unable to find any info on Galaxy Tab or Pro range at this time.
HTC
We do have an official announcement from HTC. 4th November 2014.
"HTC has received final Android Lollipop code from Google and the clock starts now! HTC One (M8) and HTC One (M7) will be updated within 90 days from today. More product updates to be announced soon!"  Source.. HTC Blog  Software Updates Page
Sony
Official Sony announcement can be found here Sony Mobile Blog 
 "We'll be making Sony Mobile's Android "L" upgrade available for the entire premium Z series*: including Xperia Z, Xperia ZL, Xperia ZR, Xperia Tablet Z, Xperia Z1, Xperia Z1S, Xperia Z Ultra, Xperia Z1 Compact, Xperia Z2, Xperia Z2 Tablet, Xperia Z3, Xperia Z3v, Xperia Z3 Compact and Xperia Z3 Tablet Compact. Sony Z Ultra Google Play edition devices will be first up – we'll be back with more details on that soon."  
"We'll start the upgrade at beginning of 2015 for the core Xperia Z3 and Xperia Z2 series – continuing thereafter for all remaining devices above."
LG
No official announcement from LG but the rumour is the G3 will be updated in Europe before the end of 2014. US versions and the LG G2 updates will start early 2015. Sorry to be vague with what LG's plans are but it's the best we can find at the time of writing.
One Plus One 
The official response can be found on their blog here. Inside 3 months is the standard reply from the Company, you'd expect Cyanogen Mod to be building from source and testing on release.
Nvidia
Kudos to the Nvidia team. The Shield Tablet will get the Android 5.0 lollipop update in November. That's this month! You can find their official annoucement on their YouTube video published today here
All in all it shouldn't be too long to wait if you have a current flagship device. You'll notice that official announcements from some of the big manufacturers are missing, we appreciate the others for coming out and telling their customers how long they have to wait and they are actively working on getting updates out. There are lots of different factors that can effect updates like heavy UI skins, internal testing, carrier testing etc etc. Do our readers know something we don't? Are you happy with what your handset manufacturer announced or didn't announce? Let us know on the comments below or on our social streams.