Gaming on Android has come a long way in a very short time. Yet, despite tremendous growth, we tend to see Android as an optional platform rather than a primary one. In the coming years, this could change, as the promise of new technologies and infrastructure could easily make Android systems your preferred way to engage.
Multiplatform and Direct Play
For most players, the way we get involved in Android games is the traditional way, we simply download games and apps onto a device and play them. Compared to systems like consoles and PCs, Android devices might be lacking processing power, but they're still able to offer select AAA experiences.
The recent move of COD Modern Warfare to mobiles was a prime illustration of this, showing not just how far mobile power had come, but also how much cross-play had evolved. With games like Modern Warfare, the fantastic roguelike Dead Cells, and even ARK: Survival Evolved now making a home on the platform, the momentum of traditional studios towards Android ports is still increasing.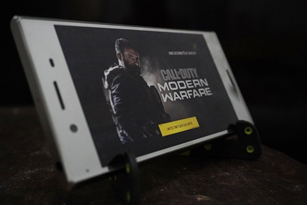 In some ways, this movement follows in the path already blazed by Flash games, such as those featured on online casinos. Today, it's easy to play slots online.  This is due, in no short part, to their early start in Flash technology. While modern casinos have abandoned their Flash roots for more advanced HTML5, the success of multiplatform bonuses, games, and the user-experience undoubtedly showed other industries just how viable investment in mobile systems could be.
Owing to the precedents set by earlier successes, and the interminable march we're making to more powerful mobile devices, direct play on Android will only grow bigger. It should be noted, however, that this traditional form of engagement could soon be usurped by another.
Game Streaming on Mobile
The technology of game streaming has been around for years, but, much like virtual reality, our reach has often exceeded our grasp. This might not be the case for long though, as renewed interest in these systems as displayed by Sony's PSNow, Microsoft's Project xCloud, and Google's Stadia could show.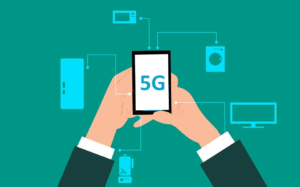 The big benefits for streaming systems are owed to how they operate, in that all the heavy calculations can be performed on a platform that is much more powerful than a standard Android device. The remaining fundamental issue is one of latency, but new systems might overcome this problem if integrated with more local infrastructure.
Generally speaking, game-streaming suffers because you have to go through distant networks, which can introduce enormous delays. The solution to this, as already explored by the likes of Valve's Steam Link, could be to stream from your own devices.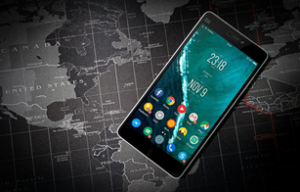 The downside of this idea is that, to run properly, a user would first need the base device, a strong home connection, and a fast mobile connection. Countering this is how most gamers already own multiple systems, and top-tier internet like fibre and 5G is only growing cheaper.
When implemented, newer streaming systems could essentially give players access to their entire library of games, right from any host Android device, nearly lag-free. In fact, the only real limiting factors with these technologies come from screen size and input concerns. Through screen mirroring and connectable controllers, even these limits could be broken.
A Natural Final Stage
As is the case for many forms of media, improved avenues of access for video games has always been an ultimate target. This is what pushed the Game Boy into super-stardom back in the late '80s, and it's what will eventually make Android as a completely serious contemporary competitor an inevitability. Make no mistake, within the next ten years, this level of game streaming will turn from possible to probable, and may even become commonplace.