Samsung have taken a lot of flak for their liberal use of plastic for the outer shell of their devices, and for me this has been getting worse with the shiny plastic back on the S4 feeling cheaper and less grippy than my previous S2 with it's textured back.  It seems they've finally started to take a little notice, with the recent Galaxy Note 3 and Note 10.1 2014 edition having a synthetic leather effect on the back.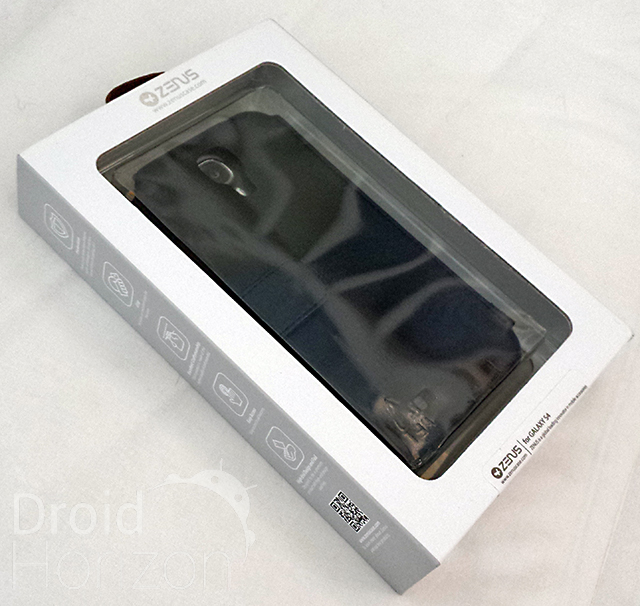 I'm not really that kinky (honest), but I am a fan of leather both for it's durability and how it feels.  Leather cases mightn't absorb shocks as well as some polycarbonate or silicone cases, but they do offer a good overall level of protection while giving a premium feel.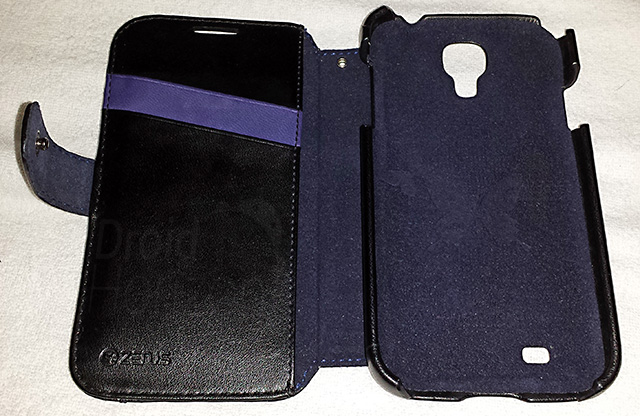 When we're talking premium, we don't get much better that this Zenus Masstige Color Point Leather case, with it's high quality Italian synthetic leather.  This thing just reeks of quality with it's black leather accented with dark purple logo, pocket and stitching.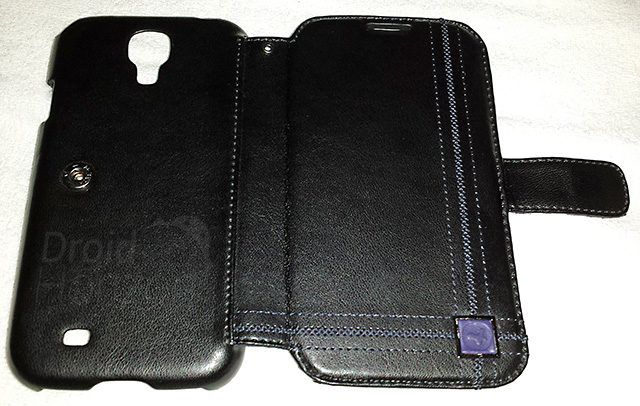 This is a wallet style case with pockets for two cards plus a larger money pocket.  I became a convert to this type of case a couple of years ago, when I decided to ditch my bulky wallet and just have the one item to carry and take care of.  To be honest, I haven't looked back and now it would be difficult for me to carry a separate wallet again.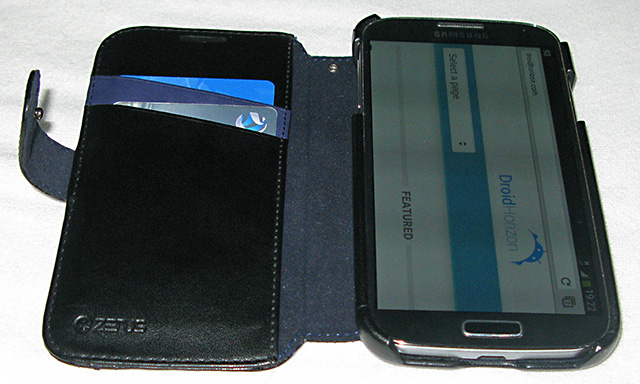 The cover protects your screen nicely when not in use, but can easily fold behind the phone when you do want to use it (unless you're taking photos).  It can also be used to stand your phone up in landscape mode.  The S4 fits firmly inside, and a stud connector keeps it closed.  This can be a little more awkward to close compared to the more common magnetic clasps, but does feel more secure overall.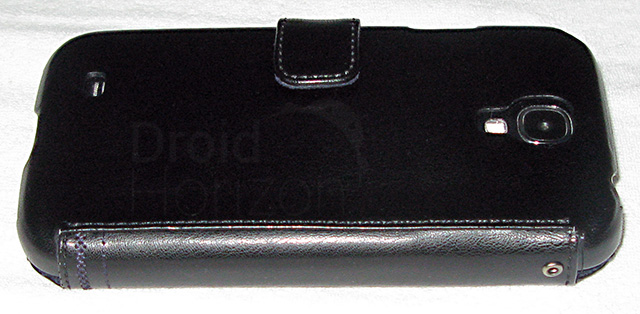 Thankfully Zenus has chosen not to cover the buttons which has become a pet hate of recent cases I've tried.  You just can't beat the responsiveness of naked buttons and their location on the S4 means there is very little protection advantage in covering them up.  Headphone and Micro USB sockets are also easily accessible as the top and bottom edges are also uncovered apart from three corners – yes, for some reason one – the top right corner is exposed.  This must be a design choice and I'd have preferred it to be covered, but to be fair you would have to be very unlucky to hit your phone at just the right angle for this to ever be a problem.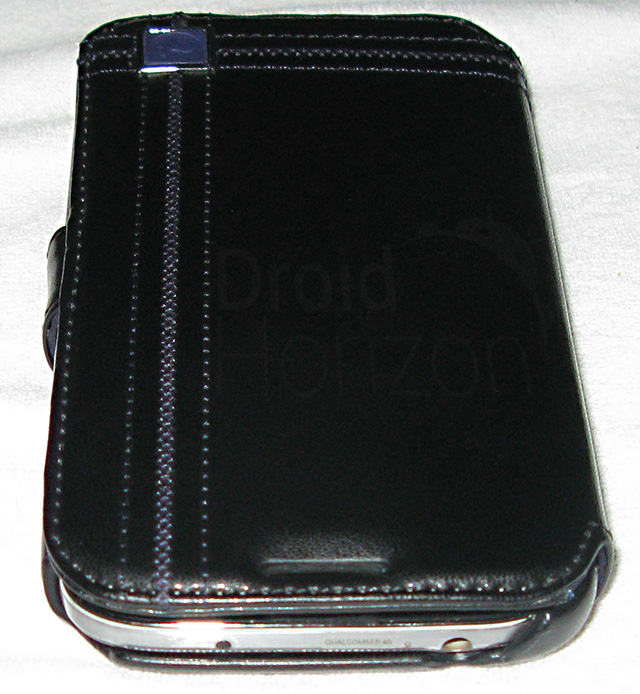 Overall the Masstige Color Point is a little pricey compared to a lot of the cases available, but it adds a premium look and feel to the S4 and you'll be proud to bring it out of your pocket.  I have no doubts that it will offer a great level of protection, durability and convenience throughout your S4's lifetime, so follow this  link to pick one up from MyTrendyPhone. If this doesn't tickle your fancy you can check out their full range of S4 cases here.