I've been sitting in the car for exactly one hour and twenty two minutes. I've flicked through my regular social media feeds, replied to a few emails and watched a short video on making a coffee table using solid oak and resin (for some reason.) The Mrs has been doing the grocery shopping whilst I've sat here, bet she got talking to one of her friends from school or someone. She better not forget to grab my antihistamines, the high pollen count is killing. Anyway. While I was waiting I checked out these free to play games and I thought I'd share them with you.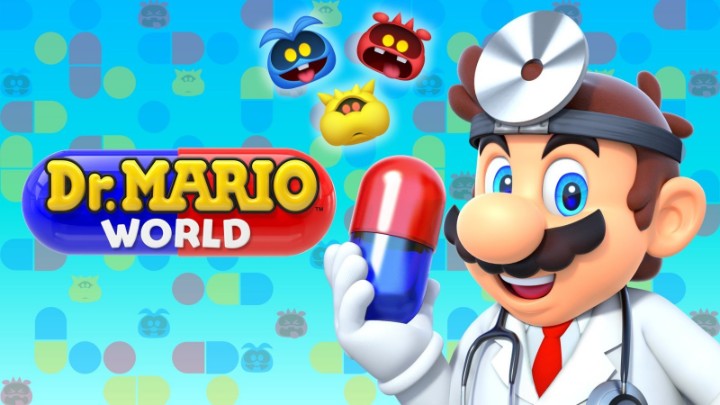 Use your puzzle skills to eliminate pesky viruses!
• You can match capsules with viruses and watch them disappear! By matching three objects of the same color vertically or horizontally you can clear them.
• Luckily, Dr. Mario and friends have virus-busting skills, and you can use leftover half-capsules to strategically zero in on especially meddlesome viruses.
• Take your time, because each puzzling configuration of viruses must be cleared using a limited number of capsules. Keep calm to plan your approach, and you'll rid Dr. Mario's world of viruses in no time!
■ Paging Dr. Mario!
• A colourful cast of viruses has Dr. Mario's world in a panic! Dr. Mario and friends have put on lab coats and grabbed capsules! Now they're ready to eliminate those unruly viruses.
• Dr. Mario isn't the only one on call—Dr. Peach, Dr. Bowser, and others are on duty. You can staff up with assistants like Goomba, Koopa Troopa, and Buzzy Beetle to help your doctors out with additional skills.
• Doctors and assistants have various virus-busting skills. You can experiment to find a combination that suits your style and pace.
• Hundreds of stages over many different worlds are ready for you to save! New worlds, new doctors, and more will be delivered on a regular basis.
■ Play together with friends and family around the world!
• You're not in this alone—send and receive stamina-giving hearts to use in stage mode! Then, show off your puzzle-solving progress.
• In versus mode, you can turn up the intensity on your virus-busting by challenging others to a one-on-one showdown—without using hearts!
• You can try to find the right combo of doctor and assistants and aim for victory online to earn battle points and increase your tier!
Nintendo's entry into the mobile market doesn't appear to be gaining momentum, as Dr Mario World has only generated $100,000 in its first three days. That's according to data from Sensor Tower, which also reports the game has racked up two million installs so far. The company recognised that Dr Mario is not as high profile a franchise as Super Mario, Fire Emblem and Animal Crossing — all of which have received mobile releases — and was not marketed as heavily as previous titles. Nonetheless, it makes for disappointing figures. via gameindustrybiz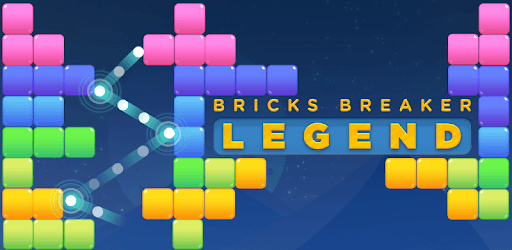 Bricks Breaker Legend is a brand new ball shooter game. Your task is to fire the ball and break as many bricks as possible.
These games remind me of my younger days, playing slots machines down the arcade then reaching for my GameBoy in the back of my Dad's car to play Tetris on the way home. Although the digital days have completely changed how we play games, you can still play free slots on numerous sites across the internet although pulling the slot crank sound will never be replaced with sound effects.
How to play:
Keep and adjust the ball, fire it in a touch and break as many bricks as possible..
Hit the bricks and reduce its number until it breaks.
Break all the bricks to clear the stages and get to the next level.
Break as many bricks as possible in a shoot to collect 3 stars.
Raidfield 2 – Online WW2 Shooter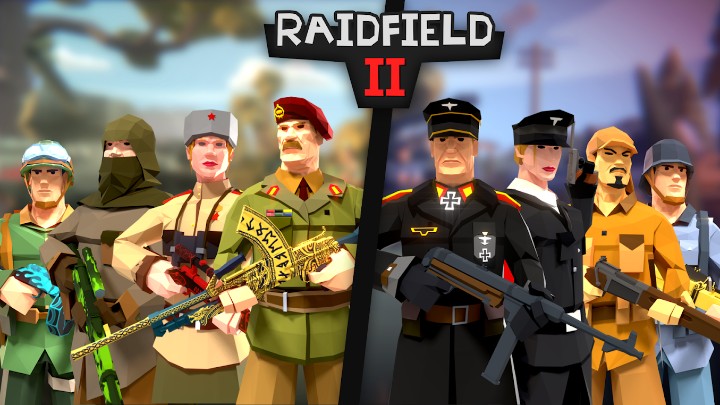 Hey, soldier! Are you ready to take your place in Raidfield 2?! This game will take you to WW2
Raidfield 2 features the following;
– You can play with your friends.
– You can control tanks, planes and turret vehicles.
– Customisable soldier
– Daily Objectives
– 16 Weapons and +40 skins
– 8 Different battlefield heroes
– Legendary WW2 battles
– 4 types of battle vehicles from different countries: USA, Russia, Japan, and Germany!
– In the Conquest mode, you must move on with your unit to win the battle and capture the three regions on the battlefield.
– With the War supply points you will win in the battlefield, you can use the destructive war vehicles on the battlefield.
– World war polygon style battlefields
– With tanks and bombers, you can destroy all the houses on the map.
– You can develop your soldiers, tanks and planes with war supply scores and you can be the wanted soldier of the battlefield.
– Amazing World War 2 experience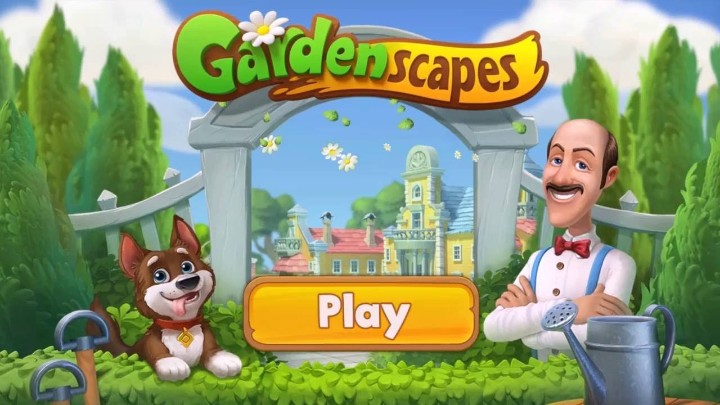 Embark on an adventurous journey: beat match-3 levels, restore and decorate different areas in the garden, get to the bottom of the secrets it holds, and enjoy the company of amusing in-game characters, including Austin, your butler, and a funny dog! What are you waiting for? Indulge yourself in some gardening and become the hero of a brand new story. Build your dream garden for free!
The game features:
● Addictive gameplay: swap and match, restore and decorate the garden, and be part of a breath-taking adventure all at once!
● Hundreds of unique match-3 levels
● Dozens of in-game characters you can make friends with
● An adorable puppy who is always there to cheer you up
● An in-game social network you can use to keep tabs on everything
● Different areas in the garden, each with unique structures: broken fountains, mysterious mazes, an old mansion, and much more
● A community that comes first — be neighbors with your Facebook friends!
● A super addicting game you can even play offline!
Gardenscapes is free to play, though some in-game items can also be purchased for real money.