In our most latest review, we're going to take a look at the Honor Band 6. A reasonably priced fitness tracking smartwatch, marketed around the £40-ish here in the United Kingdom. Although the Band 6 hasn't even been officially announced yet, we've had an extended test period with the device and we'll be happy to share our opinion with readers here on the site. As you'll see when you read on, we've taken some pics, tracked various events throughout the day and night over nearly a month.
Taking a tour around the Band 6 you'll find only one physical button on the device. As is par with the competition, you navigate the menus and settings with swipes on the display. The 1.47 inch is dominant, underneath you'll find the included sensors. The wrist straps are made of rubber and will definitely fit most wrist sizes. Under close inspection you'll find the Honor branding etched to the left side as you look at it.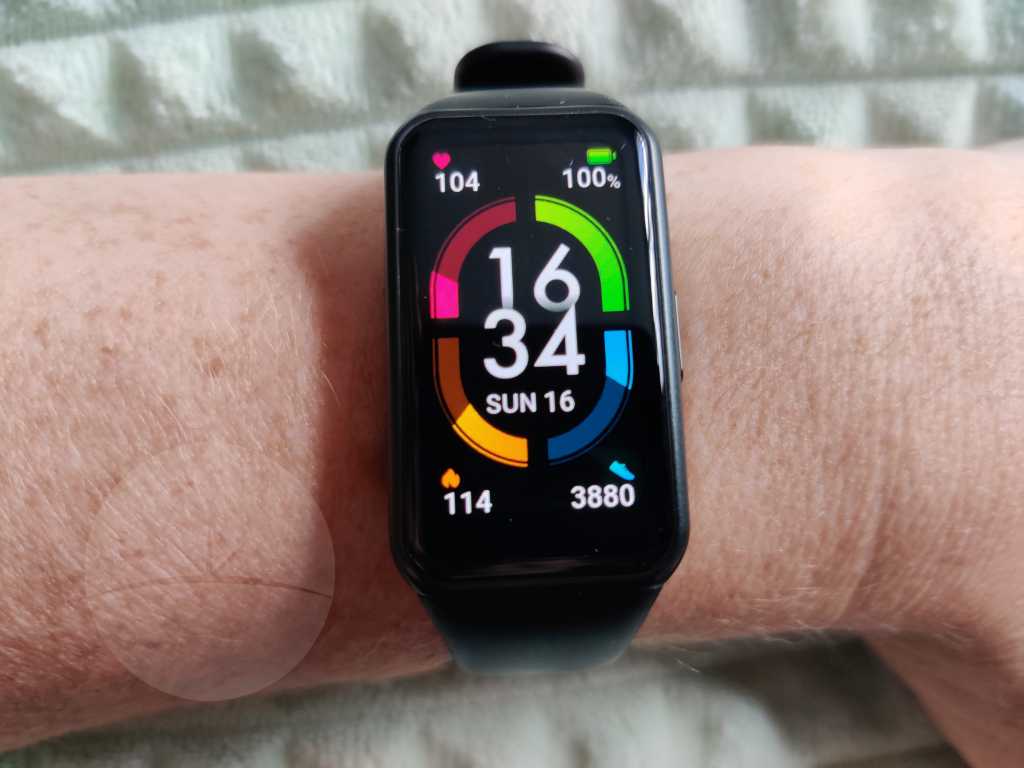 That screen! As we mentioned earlier, 1.47 inch AMOLED, with clear, crisp and vibrant colours. All the information is easily readable, if a little bit of over saturation which we like with AMOLED. The black background is as dark as Epstein's soul, this makes the colours pop on top. When we first booted up the Band 6, we were pleasantly surprised how bright and vibrant the display is for a product at this price point. The Honor Band 6's standout feature for sure!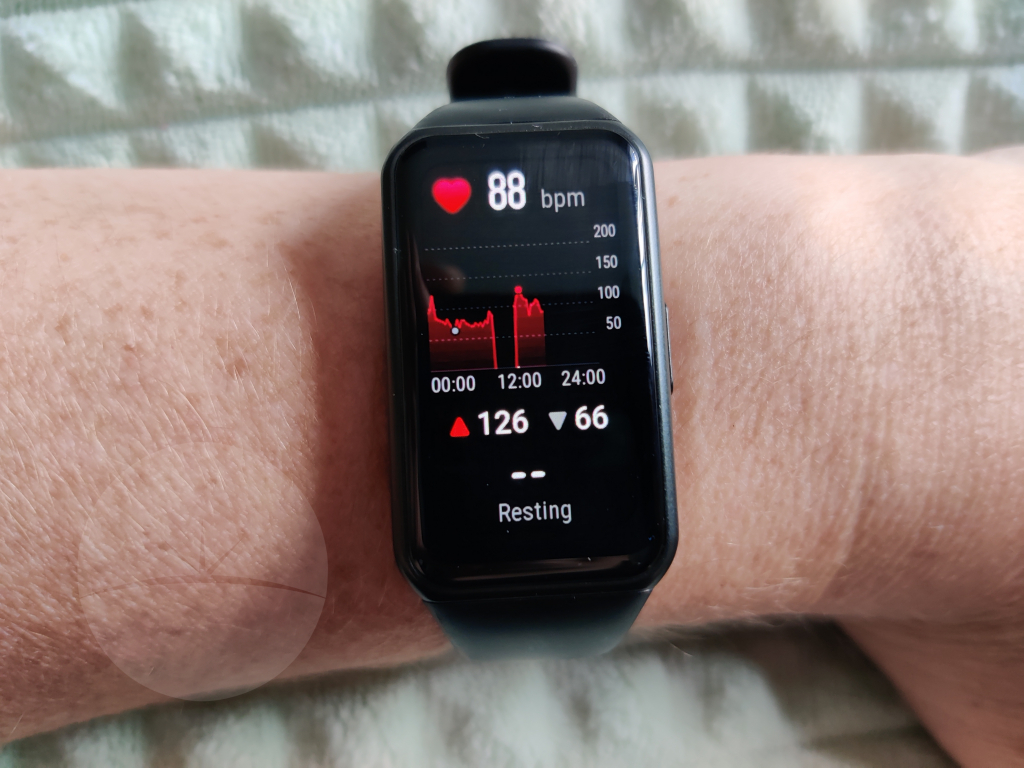 The Honor Band 6 offers all-round care for better health management, which is ideal for health-conscious individuals. The device boasts both blood oxygen level (SO2) tracking as well as a heart rate sensor. We found these to work reasonably accurate. The Band 6  has built-in fitness tracking for an optimised workout experience, with 10 fitness modes including outdoor and indoor running, walking, cycling, swimming, elliptical, rowing and more…. Again working as expected.
When you're wearing a watch all day and night it needs to be comfortable and it is! We found the fit perfect just above that bone that sticks out at your wrist, with the warmer weather finally arriving here, not too much irritation under the watch face and straps. In bed on the first night you'll not be aware you're wearing a watch.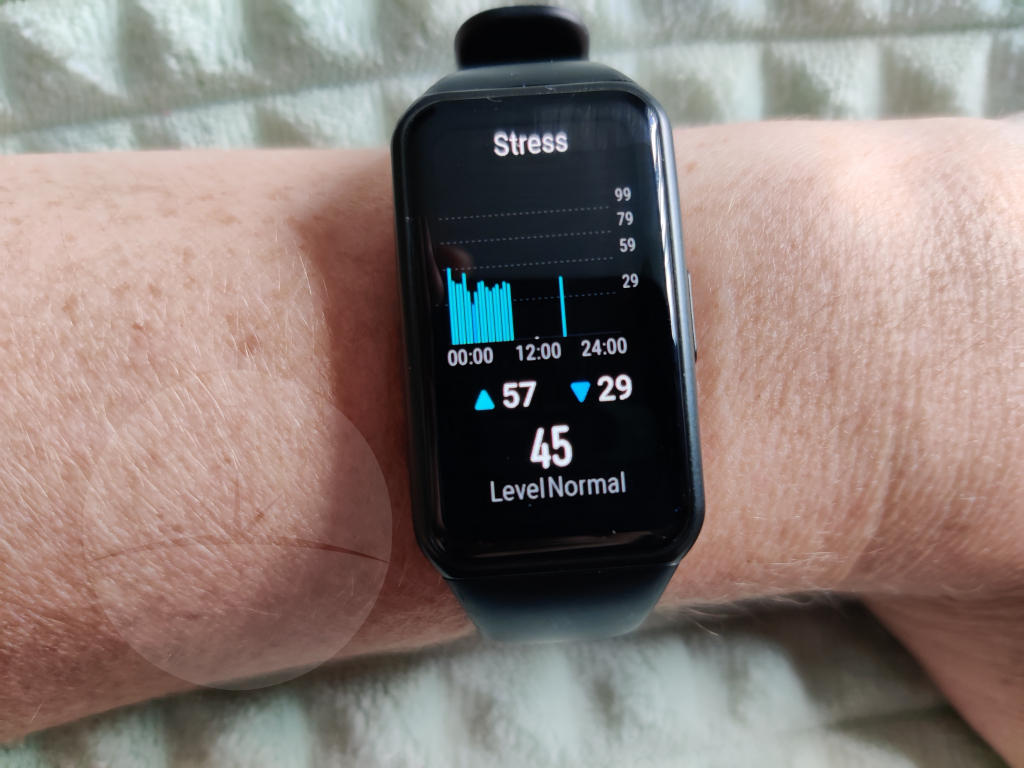 Battery life is just fine too. We lost ten percent a day so the device needed charged on the tenth day which is just okay with us. We can't find any info on what the battery capacity is but on the information we received from Honor themselves they state, on a single charge, the HONOR Band 6 can last up to 14 days under typical usage conditions and 10 days in heavy-usage situations. We're not sure what the difference is between heavy and typical because it just sits on your wrist and reads info, we suppose if you light up the display every ten minutes, battery life is effected. ( If you're sitting in class or sat in the office stop checking your watch, it makes time drag slower anyway.)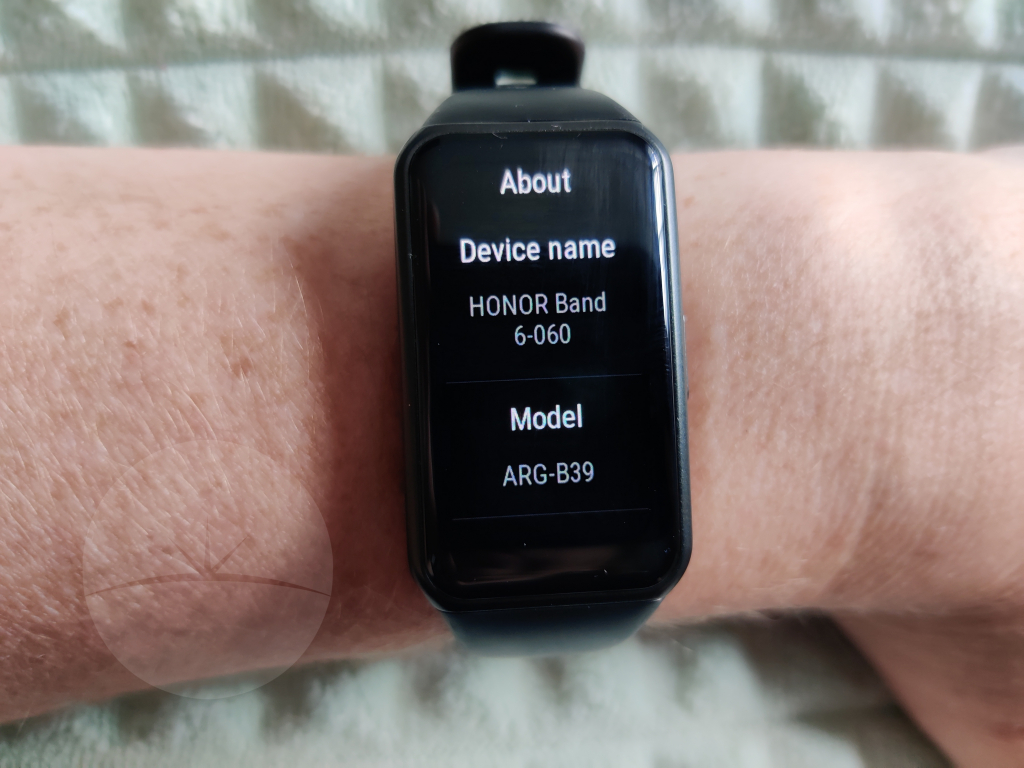 The Honor Band 6 is brand spanking new and you can't buy it yet, but, when you can we'll be sure to come back and update our review. We'd be more than happy to recommend the Band 6 at this price point. The display is certainly the selling point. We find it odd that Honor still ties to Huawei applications to sync your data to mobile. The Band 6 is hot off the factory production line you'll likely be greeted with a few Over the Air Updates, hopefully one of these will address the spontaneous times the device just turns off, in our usage it only happened whilst in rather hot weather, chilling out on the back patio at home. This wouldn't be enough to sway our opinion though, we'd certainly recommend the Band 6 to our readers.
THE HONOR BAND 6 CAN BE PURCHASED ON AMAZON FOR £49.99