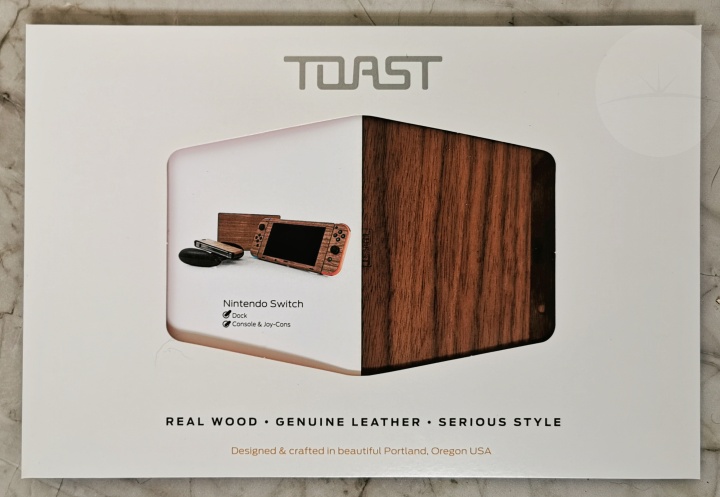 The folks at Toast specialise in adding the natural touch to electronics with their wide variety of genuine leather and wood products. They cover a wide range of big-name gadgets, and today we're reviewing their skin kit for the Nintendo Switch (or Switch Lite) games console. Why settle for the fake look of vinyl stickers when you can attach laser-cut slices of natural wood to your device?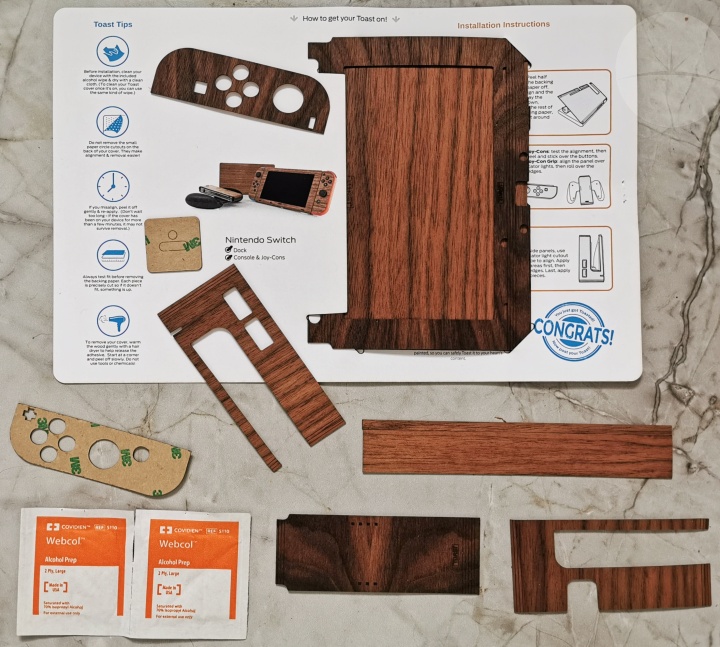 If you check out the options on their website you'll see that you have the choice of just how much of the console and dock you'd like covered. Prices start at just $19.99 to only cover the two joy-cons, up to $59 for both the Switch and it's dock. Current wood choices are ebony, maple, zebrawood, rosewood, lyptus or walnut (pictured). You can also have the Nintendo logo etched on the dock for an extra 5 dollars or add your own custom text for another $10.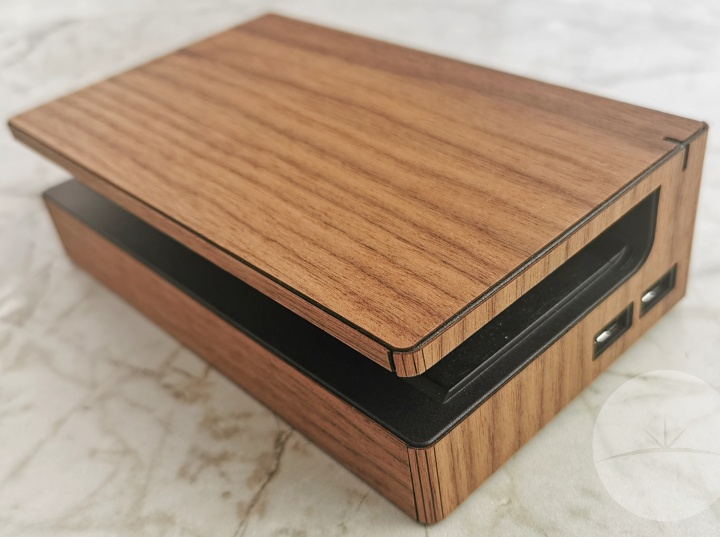 The kit comes packed in a large flat cardboard envelope, with each piece laser-cut from a single slice of genuine wood. Despite being a natural product, the grains still line up across the different stickers once you have everything applied.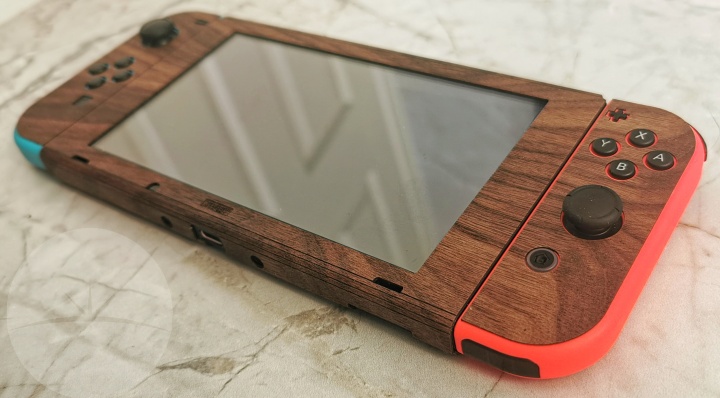 Each slice of wood is just 0.9mm thick with strong 3M adhesive on the back. You also get a couple of wipes so you can give the device a good clean before applying the covers. Fitting instructions are clear and well laid out, and it's fairly easy to position and apply the covers accurately. The one exception we found was the tiny circular dot that covers the power button as this proved tricky to line up (due to it's small size).

The overall design has been well thought out, with horizontal lines etched in the wood where the stickers need to bend around edges. Accuracy of the cut-outs is 100%, leaving all ports and openings full accessible. The Switch still fits into it's dock easily (if a little more snugly).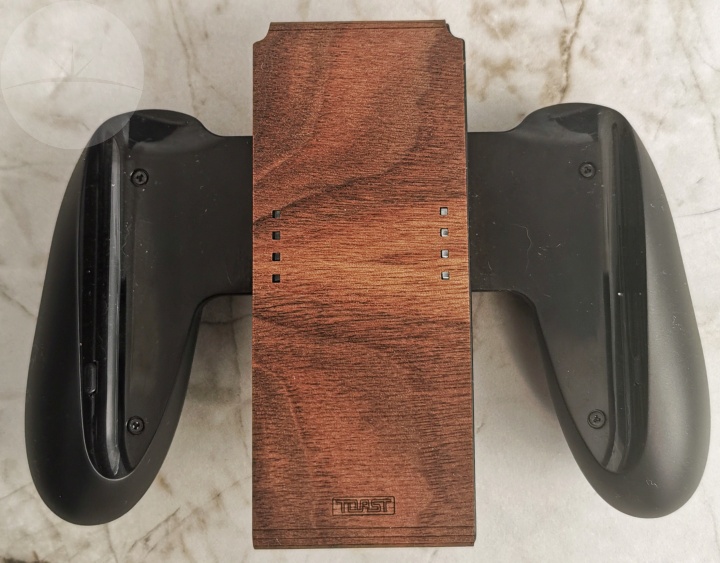 We've given the "Toasted" Switch plenty of use and encountered no movement of the stickers. Actually, you need to be aware before purchasing that removing them has been known to damage the plastic surface of the Switch.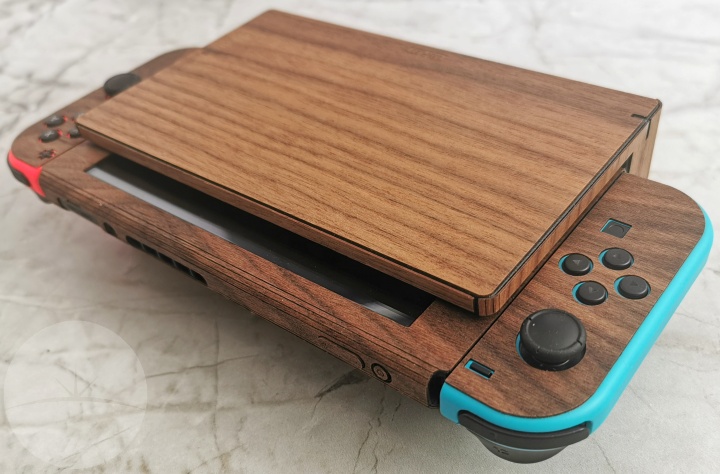 However we loved the end result of applying this Toast cover to the Nintendo Switch and can't envisage ever wanting to remove it. The wood feels great in the hand without adding significant bulk and it certainly makes the Switch stand out from the crowd. You can check out the various customisation options from the Toast website link below…