We're back with our latest Bluetooth speaker review, this time round we're having a look at the Zamkol ZK202. The company to us were pretty unknown, having a look around their Amazon Store we noticed the brand are selling a few different speakers and headphones for kids. Read on for our opinion on Zamkol's most expensive product that we've spent the last fortnight testing. As is the usual way we operate, we'll give our unbiased opinion, some pictures and a link to purchase if you'd like to.
The familiar Coke can design, the Zamkol ZK202's dimensions are: 19 x 7.5 x 7.5 cm. Weighing in at 580 grams, there's a little heft to the speaker but not at all heavy to throw into a bag to head to the beach. A strip of buttons make the front of the product, with the rest being speaker grille. Made of plastic and finished in a smart matt grey. The Zamkol ZK202 looks smart and stylish and more premium than the price would suggest. The volume wheel at the top is awesome and unique from previous speakers we've reviewed, we really dig it! (The little clicks remind me of an old fashion safe in a western movie.)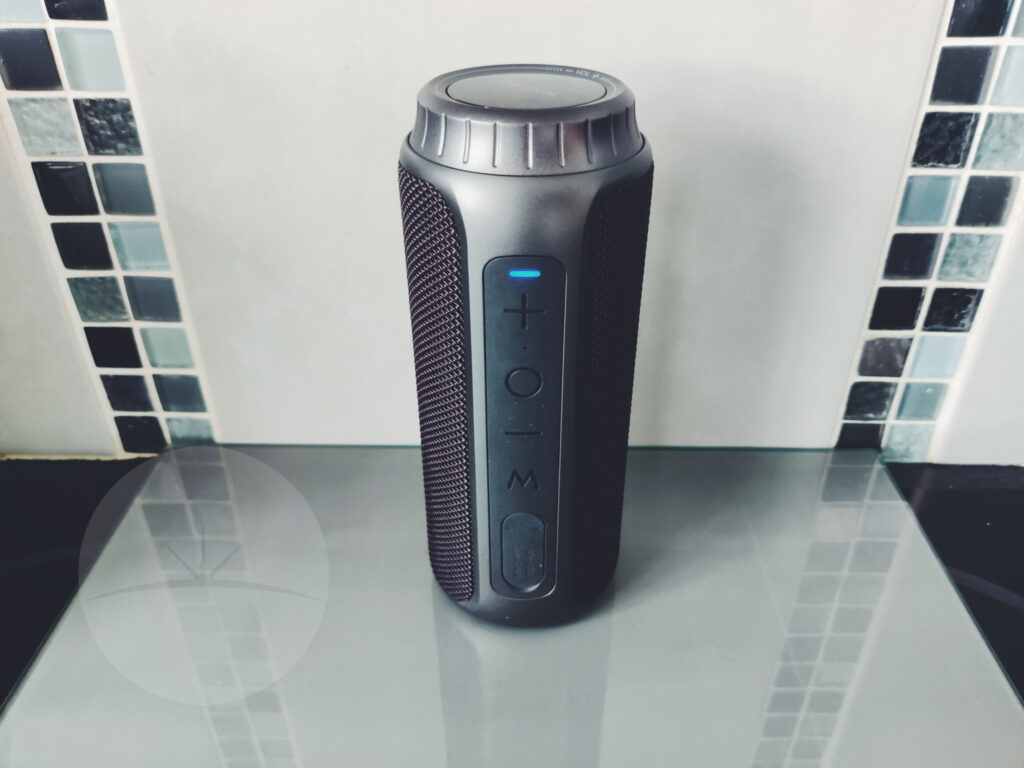 We'd be certain the Zamkol ZK202 could take a knock from the kitchen cabinet or window sill. Adding IPX6 you can take it to your mate's BBQ and leave it out if the weather changes (damn our British summers.) The speaker wont scruff up in your bag either and we haven't really noticed fingerprints, imperfections or marks after travel and using the product. A sturdy and robust speaker from Zamkol.
Most importantly, what does it sound like? Well, we're certainly impressed. The Zamkol ZK202 features precision stereo drivers to ensure a high-fidelity sound system, dual full-range 15 Watts precision drivers which pump HD sound & enhanced bass out from every direction giving a 360 degree stereo experience. Playing House music sounds great when it's party time at full volume although more stripped back acoustic vocals aren't precise when you wanna chill on the couch.
Battery life has been as expected, thanks to the 3300 mAh rechargeable battery which can be fully charged in 4 hours via USB Type-C. We got around 10 hours of playback which isn't bad. Suppose if we turned the speaker down it would last longer. (Bet my neighbours love me.)
Bluetooth 5.0 is included which gives up to 18 meters of range. This doesn't take into account outside walls and around corners, it is what it is in a straight line.
Features like AUX and Micro SD card support is certainly welcome. You could hook the speaker to your TV but I probably wouldn't bother. The SD card automatically plays from your first track, a bit old school. You can access Google Assistant, Alexa and Siri by pressing the M button. We found this pretty cool feature too but I'd sooner just use voice activation on my Home speaker than hitting physical buttons.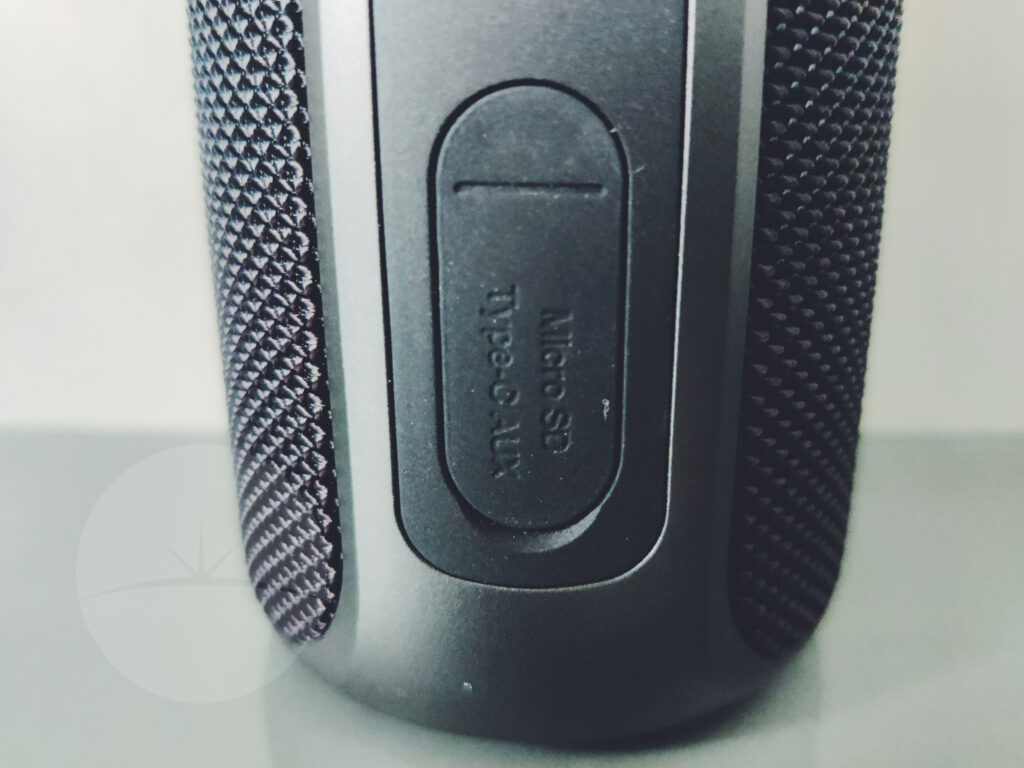 In conclusion, would we recommend the Zamkol ZK202? You bet! We know the market is flooded with Bluetooth speakers from the expensive brands down to the cheap rubbish that looks like a Coke can and sounds like it too. The Zamkol ZK202 sits at the sub £40 bracket which we think is spot on. The speaker looks the part, is robust and reassuringly well built and sounds great which fills your room with blocking rocking beats. (Chemical Brothers reference anyone?) We've included the link to buy direct from Amazon at the top of the page. Below there's a picture of the back of the box if you'd like to enlarge and have a look at.